Metro investigating serious-injury crash in front of Caesars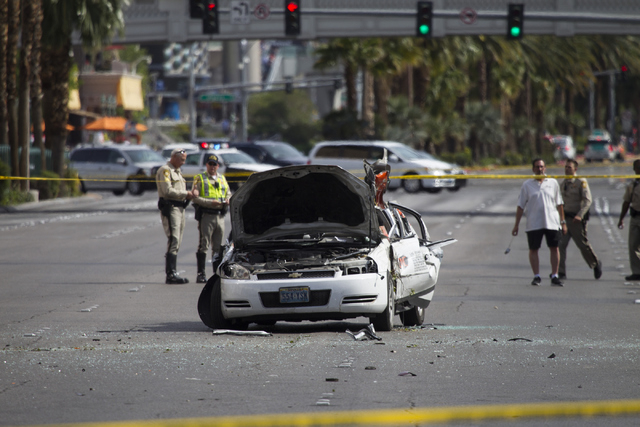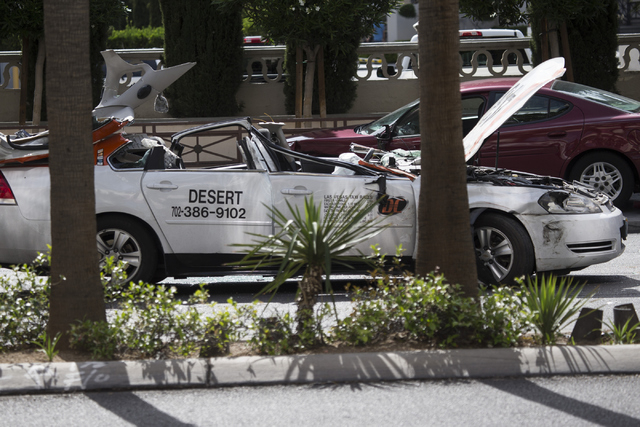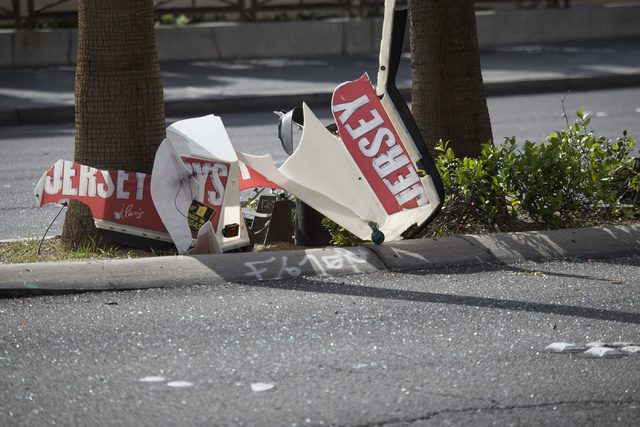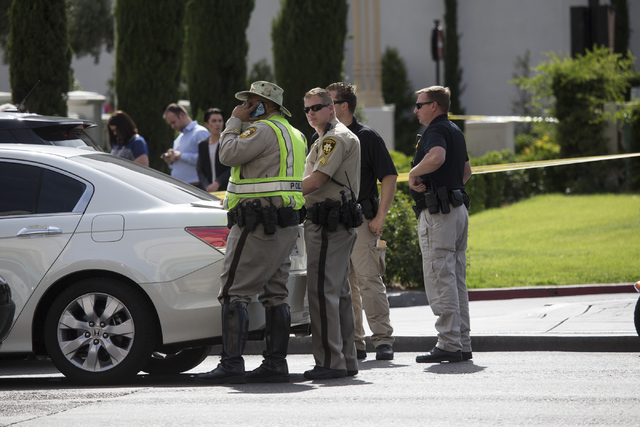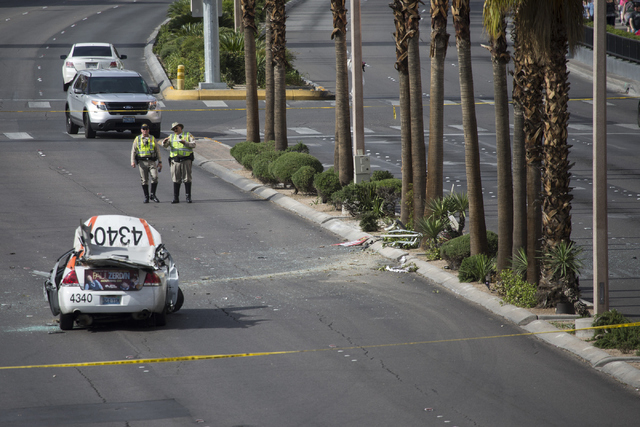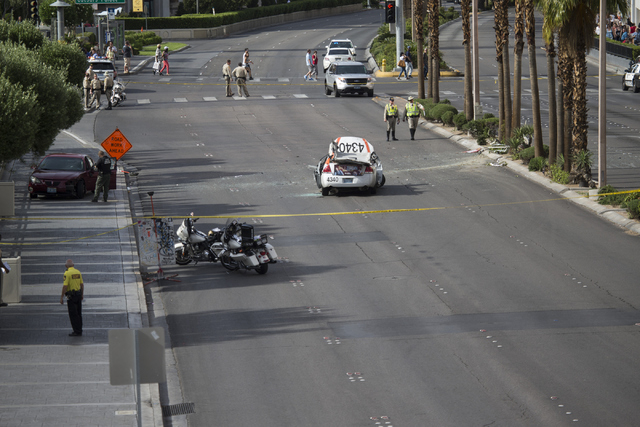 The Metropolitan Police Department is investigating a serious-injury crash involving several vehicles near Caesars Palace on the Strip.
The crash occurred about 2:45 p.m. Wednesday in front of the hotel-casino at 3570 Las Vegas Blvd. South, Metro spokesman Jesse Roybal said.
Police said a taxicab was involved in the crash, and the driver was taken to University Medical Center. Roybal said the cab had no passengers at the time.
Two occupants of a second vehicle involved in the crash also were taken to the medical center. Roybal said they "did not appear to have critical injuries at the time of their transport."
Rose Taylor, 45, and Sasha Bryant, 28, both witnessed the crash.
"It was a chain reaction," said Byrant, a California native who moved to the valley about a year and a half ago.
Both women said the taxi's driver was talking on his phone at the time.
Taylor and Bryant said a woman driving a third car got out and checked on the man driving the taxi before she drove off. She had to "squeeze past" an ambulance.
"She just crept away," Bryant said.
Police said they had all the woman's information and did not consider it a criminal act.
No pedestrians were injured in the crash, Metro said. The Strip was closed for about three hours while police investigated; it reopened to traffic at about 5:54 p.m.
Contact Christian Bertolaccini at cbertolaccini@reviewjournal.com and 702-383-0381. Find @bertolaccinic on Twitter.