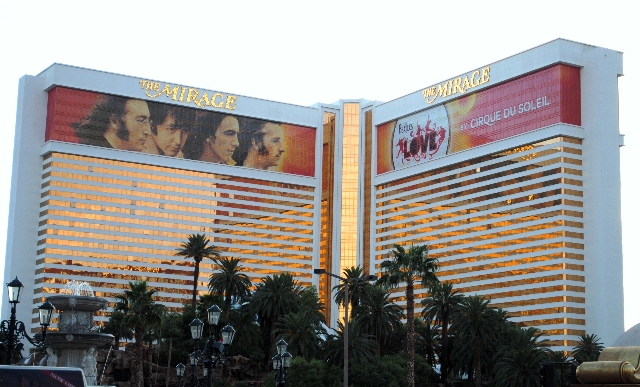 A big hotel-casino on the Strip has agreed to pay back wages in a wrongful-termination case.
The Mirage paid a food server $74,546 in lost wages and fully restored his seniority, pension and health benefits following an investigation and findings by the U.S. Department of Labor's Wage and Hour Division in Las Vegas.
The agency determined that The Mirage wrongfully terminated the banquet server for his use of medical leave, which is protected under the federal Family and Medical Leave Act.
The Mirage reinstated the worker a year later, but didn't pay him back wages or restore his pension hours and health benefits on the timely basis that the law requires.
The Mirage agreed with the division's conclusions and paid the employee his lost income and benefits.
"The Family and Medical Leave Act protects eligible workers from having to choose between work and family care or personal medical leave needs," said Gaspar Montanez, district director of the Wage and Hour Division. "The loss of a year's pay was a tremendous hardship for this worker."
The Family and Medical Leave Act entitles employees to unpaid, job-protected leave of as many as 12 weeks a year. Employers are prohibited from using leave requests to hire, fire or discipline employees. The law applies to employers with 50 or more workers.
Contact Jennifer Robison at jrobison@reviewjournal.com. Find @_JRobison on Twitter.