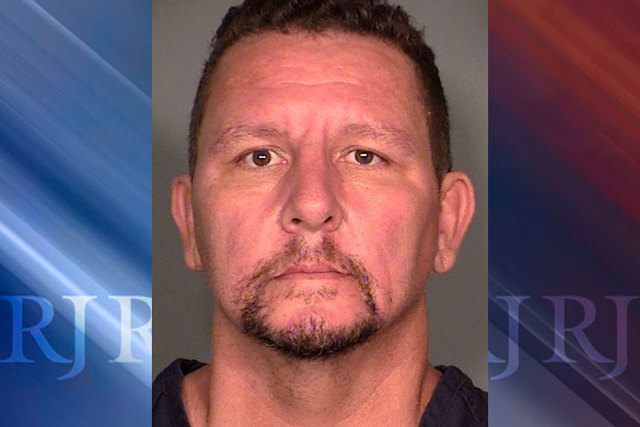 A judge increased bail Thursday for a man accused of videotaping the sexual assaults of several children.
Prosecutors, meanwhile, ratcheted up charges against Christopher Sena, who now faces 58 counts, including sexual assault against children, lewdness with children and incest. Thirty-two of those charges carry possible life sentences in prison.
Las Vegas Justice of the Peace Janiece Marshall set Sena's bail at $1.3 million.
Prosecutor Mary Kay Holthus said authorities believe the attacks had been going on for at least 22 years. A victim who is now 33 told authorities she was first abused when she was 11, Holthus said.
"I've been doing this a long time," Holthus told the judge. "This is one of the worst."
Authorities have also charged Sena's wife, Deborah Sena, 50, and his ex-wife, Terrie Sena, 43. The three lived together with their children in a mobile home near Lake Mead and Hollywood boulevards.
Some of the victims were the Senas' own children, and the abuse took place at multiple locations, according to Las Vegas police. Authorities believe there were at least six victims, the prosecutor said.
Deborah Sena, a woman and another child told a family lawyer about the abuse in September. That attorney told police, as required by law. A Metro SWAT team on Sept. 18, served a warrant at the home, where Christopher Sena was arrested and recording equipment was seized.
Holthus said police recently interviewed another victim in the case, and prosecutors could seek more charges against Sena.
One of the boys was 3 years old when Christopher and Deborah Sena sexually abused him, police said. That abuse continued into his teen years, according to police.
Another victim had been abused so long, "it became a way of life for her," the prosecutor said.
Christopher Sena, 48, often told Deborah Sena and one female teen that if they loved him, they would do what he told them to, the reports said. Terrie Sena told police she was attracted to young male and female teens, according to one police report.
The wife and ex-wife were arrested last week.
One woman police say was sexually abused as a child told investigators that she believes her high school friends also may have been Christopher Sena's victims as teens, police said.
Should Christopher Sena, who is represented by a public defender, post bail, the judge ordered him to house arrest and have no contact with any of the victims or any minors.
Terrie Sena and Deborah Sena are being held without bail in the Clark County Detention Center.
Authorities are still poring over the mountain of evidence against the trio, Holthus said.
Contact reporter David Ferrara at dferrara@reviewjournal.com or 702-380-1039. Find him on Twitter: @randompoker
Related
Trio kept juvenile sex abuse quiet via intimidation, police say
Prosecutors to file more charges against trio in child sex abuse case
Woman accused in sex abuse case a licensed CCSD sub
3 accused of videotaping sexual abuse of kids in Las Vegas