Need a zombie fix? Head to CSN next semester
October 30, 2014 - 7:26 pm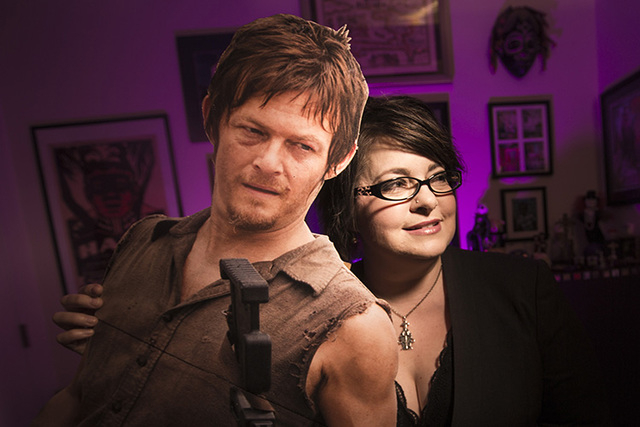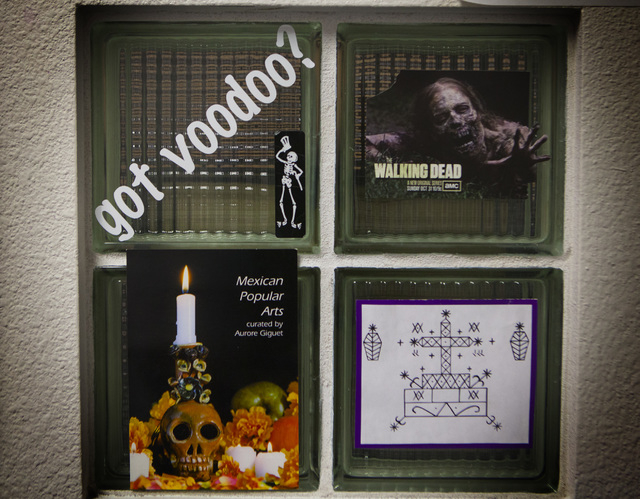 Undead creatures with an insatiable hunger for human flesh are scratching and clawing their way into every portion of society.
Now, the zombies are truly after our brains.
College of Southern Nevada anthropology and communications professor Jennifer Basquiat plans to accommodate the skin-dripping, re-animated life forms.
Next semester, Basquiat will be teaching a course called "Zombies, Fear, and the Other," which will explore zombies from voodoo folklore to cult horror films to cultural phenomenon.
Despite the living's growing hunger for all things undead, little seems to be known about the origins of zombies, Basquiat said.
The word itself comes from the Haitian creole word "zonbi."
The history of zombies dates to Haiti, where voodoo priests would use supernatural means to take control of people's minds.
The voodoo version of zombies, however, were not cannibalistic, Basquiat explained.
Rather, Haitian zombies are rooted in European slave culture, she said. "The Haitian concept is that your free will is harnessed, that you are being shackled against your will," she said.
The idea was adopted by Hollywood in the 1930s. One of the earliest known zombie films was "White Zombie," starring Bela Lugosi as a voodoo priest using black magic to control a woman's mind.
It wasn't until the 1960s that film culture introduced the idea of cannibalistic zombies and that we really should fear other people, not the undead.
The cause of zombie outbreaks changed from supernatural to scientific.
In George A. Romero's "Night of the Living Dead," the zombie apocalypse is caused by radiation from a spacecraft. In other films, it's caused by nuclear radiation.
Romero's film, Basquiat said, was perfectly timed, as it was released in 1968 as the U.S. was engaged in the Vietnam War and graphic, violent media reports inundated the evening news and newspapers.
Romero, whom Basquiat called the godfather of zombies, used his film to question what people should fear. In "Night of the Living Dead," a black man fights off a zombie horde and saves a white woman, only to be fatally shot by a mob of white men.
It was a commentary on race relations, Basquiat said, and it was the first movie to suggest the real enemy wasn't zombies, but other humans.
In the coming years zombies became a cult phenomenon as gory or comedic thrillers ruled the genre. The films were by no means mainstream, however, until Michael Jackson's short film "Thriller" was released.
Zombie culture burst into a phenomenon after the terrorist attacks on 9/11, when in 2002, director Danny Boyle's film "28 Days Later" was released.
"It's no accident that zombie culture exploded after 9/11," she said. "It distracted us from the horrors of modern living and created a common enemy."
Zombies have continued to evolve. They raged and were ferociously fast. The cause of the outbreak also changed, with zombies spawned through infections or biological weapons, and the ability to survive a zombie apocalypse became a hotly debated topic.
The class will close with the cultural phenomenon, "The Walking Dead," a television series about people trying to survive in the zombie apocalypse.
"The Walking Dead" explores the idea that we should no longer just be afraid of other people, Basquiat said. "It makes us question how much of yourself are you willing to let go, how depraved are you willing to be to survive. If you behave like a civilized human in the zombie apocalypse, you'll die or turn," she said.
The zombie class likely will be capped at around 25 students, she said.
Basquiat readily admits she's had an appetite for the horror genre since she saw "An American Werewolf in London" at age 12. "Monster movies, they just grab me," she said.
So what ghastly, macabre creature causes Basquiat to wake up in a cold sweat, fearing for her own life?
"Clowns," she said.
Contact Francis McCabe at fmccabe@reviewjournal.com or702-224-5512. Find him on Twitter: @fjmccabe