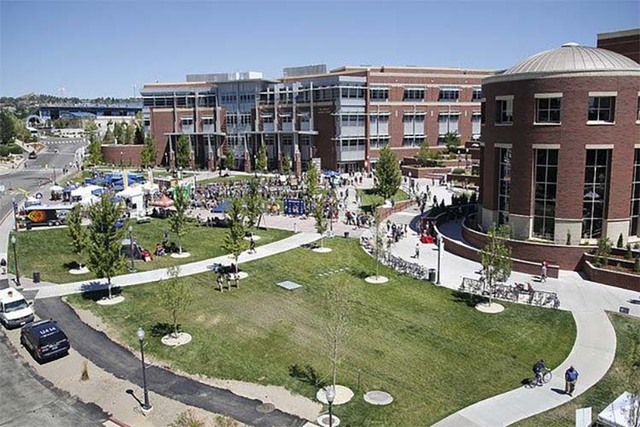 CARSON CITY — A state board Monday approved a half-million-dollar settlement with a Las Vegas surgeon who claimed doctors in charge of the state medical school intentionally maligned him, preventing him from completing his residency in plastic surgery.
The $550,000 award approved by the Board of Examiners ends Dr. Justin Mandell's seven-year legal battle with the University of Nevada, Reno, its School of Medicine and eight individuals affiliated with the residency program.
During public comment, Mandell urged the board chaired by Gov. Brian Sandoval to "closely scrutinize" everyone involved in the case.
Mandell, in lawsuits filed in Clark County District Court, alleged administrators disparaged him, altered documents in his file and coached others as part of their effort to discredit him after his first year of residency in 2009. His contract was not renewed for a second year, and Mandell said he was denied his goal of becoming a plastic surgeon.
He said after a decade he is "still battling the repercussions," and that the university "turned a blind eye" to the truth.
Mandell said if he would have completed his specialized training in plastic surgery last year if he had been allowed to continue. Instead, he said he's had to apply to other programs and it will be 2021 at the earliest, when he will be 42 years old.
Sandoval, a former federal judge, questioned Mandell on the settlement.
"This is the first time I'm hearing this case," the governor said, and asked Mandell if he thought it was fair and reasonable.
"I do not," Mandell replied.
That gave Sandoval pause.
"After today, it's over. This is a release and waiver of all claims," the governor said. "I just want you to understand, once we accept this recommendation, the case is done."
Before the board vote, Matthew Milone, a lawyer with the medical school, said a proposed agreement was reached in January as the case trial commenced. Over the past year, he said both sides have worked on the agreement details, which were overseen and approved by a judge.
During negotiations, Milone said, the number of tort claims filed by Mandell was reduced to 17 from 43.
After learning more about the court action and settlement negotiations, Sandoval said he was comfortable with the agreement and it was passed by the board.
In recommending the settlement, the attorney general's office noted a trial would have lasted weeks and doctors called to testify would have been taken away from treating patients.
Additionally, the attorney general said potential damages could have reached $2 million to $3 million if the case had gone to trial and a jury found in Mandell's favor.
As part of the deal, the medical school agreed to remove a four-page list of items, including emails, memos and evaluation reports, from Mandell's file.
Contact Sandra Chereb at schereb@reviewjournal.com or 775-461-3821. Follow @SandraChereb on Twitter.