'Pawn Stars' star proposes Vegas plaza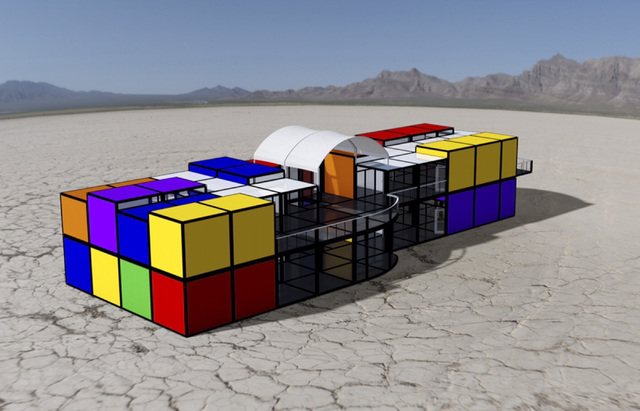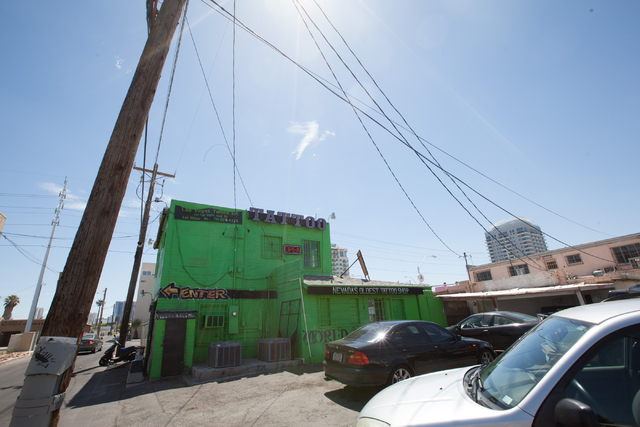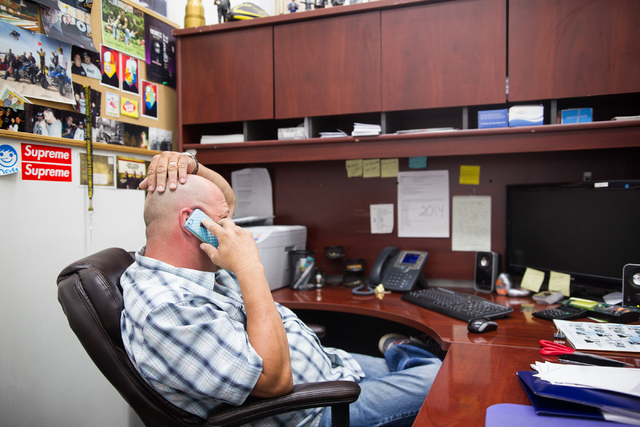 Envision this. You're on Las Vegas Boulevard and you pass by Gold and Silver Pawn Shop, the home of the hugely popular "Pawn Stars" show. And right next to it, at first glance, is the world's largest Rubik's Cube.
In one way, the "cube" is a mini version of Tony Hsieh's Container Park, which is the inspiration for the latest Rick Harrison business plan — Pawn Star Plaza.
The star of "Pawn Stars" and "Pawnography," both on the History Channel, plans to build a shopping center of sorts using Xtreme Cubes System built by Xtreme Manufacturing, a company owned by Las Vegan Don Ahern.
Harrison's plans call for 22 modular cubes, each one 288 square feet in size. It will be possible to house six restaurants and the rest, about 16 or so, will be retail shops.
The hope is that many people who often wait a long time to get into the pawn shop will be enticed to go spend a few dollars shopping or eating.
Harrison said it's part of his personal redevelopment plan for the 700 block of Las Vegas Boulevard South. Harrison Properties owns four parcels, including the pawn shop at 713 Las Vegas Blvd. South, the parking lot north of the shop, and the site of a tattoo parlor.
Right now, the site south of the pawn shop where Pawn Star Plaza will sit is a dreary tattoo shop, which is closed. South of that, adjacent to Gass Avenue, are two bail bonds businesses, atop land Harrison hopes to buy from a Stupak Subtrust. If that works, he can double his retail operation with a mirror version of the first one.
His representatives met July 8 for a site plan review for a "new retail concept" of 6,048 square feet in a preapplication conference, city of Las Vegas spokesman Jace Radke said.
"At this time we have not received an application for a land use entitlement. If an application is made it would eventually make its way on to a Planning Commission agenda," Radke wrote in an email.
"They city's always been pretty decent to me," Harrison said, noting one exception was former Mayor Jan Jones Blackhurst, who wasn't wild about pawn shops.
Harrison said it's still a work in progress but provided renderings showing the brightly colored cubes, originally designed to provide living spaces in oil fields. They are blue, yellow, orange, red, green and purple, inspiring his wife Deanna to first compare them to a Rubik's Cube, a 3-D, brightly colored puzzle that became popular in the late 1970s.
"They're solidly built and if there's ever going to be a nuclear war, I'm going to go to the shopping center," Harrison laughed.
He believes a retail shopping center with restaurants will make money. "And making money is my third or fourth most favorite thing in the world," he laughed again.
"I really want to see this part of town do great," he said, so he decided to do his part, without asking for redevelopment money from the city, believing he could do it faster on his own.
The pawn shop certainly has lifted the block's value. Harrison Properties bought the land under the store for $250,000 in 1992. In 1994, he bought the parking lot parcel for $250,000. In 2005, he bought two more parcels for $1.1 million each.
He estimated the construction costs will be about $2 million.
The idea of this shopping center came to him six or seven months ago and he freely admitted he was inspired by the Container Park, seven blocks north. He's hoping to have Pawn Star Plaza up and running by the start of the year, if not earlier.
An interview with Harrison in the store was filled with laughter, but there's a downside.
Asked if he could pose for a photograph in front of the site for the new plaza, Harrison declined. "If I go out there, I'll be mobbed."
Contact Jane Ann Morrison at jmorrison@reviewjournal.com or 702-383-0275. Find her on Twitter: @janeannmorrison.