Person hospitalized after shooting at Las Vegas Gun Range
February 9, 2016 - 2:17 pm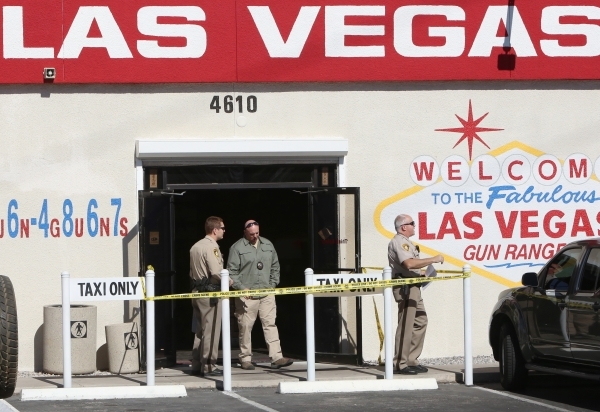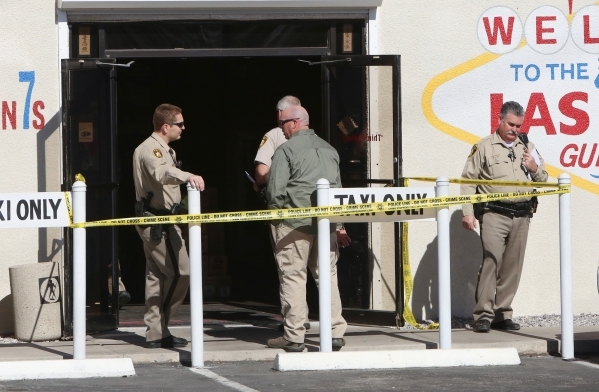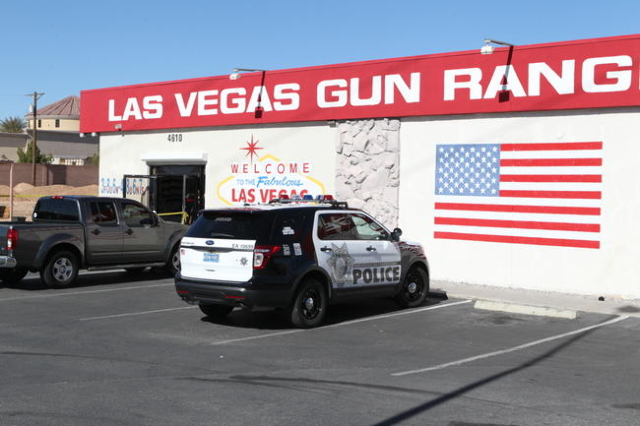 A person was taken to the hospital after a shooting at a gun range in the southwestern valley, Las Vegas police said.
Emergency crews responded to the Las Vegas Gun Range, 4610 Blue Diamond Road, near South Decatur Boulevard, after the shooting was called in as a suicide about 10:30 a.m., officer Jesse Roybal, a Metro spokesman, said.
The person was taken to University Medical Center with a gunshot wound to the head. Roybal would not say Tuesday morning what condition the person was in.
The New Hampshire Firearm Safety Coalition, described as a group of mental health and public health practitioners, gun retailers and gun rights advocates, produces pamphlets and tip sheets developed by and for firearm retailers and range owners on ways they can help prevent suicide.
In a 2011 list of warning signs for range operators to watch out for, the group says that customers may be a suicide risk if they show little knowledge about guns and no interest in learning. Other behaviors that could indicate a customer's suicidal intent include not caring which gun they rent, giving an unconvincing response when asked about prior shooting experience and showing no interest in firearm instruction or safety. If a customer mentions a recent crisis, such as a divorce or job loss, or looks anxious or distraught, he or she may be suicidal.
Range operators should also be wary if customers suggest they don't need a lot of ammunition because they won't have the gun for long, according to the New Hampshire Firearm Safety Coalition.
The Nevada suicide prevention office followed New Hampshire's lead in December 2013 by partnering with a few Southern Nevada gun shops to try to raise awareness of the issue and increase vigilance.
In a similar incident, a 58-year-old man from Marietta, Pennsylvania, died in May after he shot himself once in the chest at the Range 702 at 5999 S. Dean Martin Drive, near West Tropicana Avenue.
It wasn't clear Tuesday if the Las Vegas Gun Range, which promotes itself online as a family-friendly and safety-first operation, participates in the program or has given range personnel any training on suicide prevention. The shop wouldn't talk to the Review-Journal about the incident.
"It's an ongoing thing right now. There's nothing to share," range spokesman Michael Morrissey said.
If you or someone you know needs help dealing with depression, you can call 1-800-273-8255 anytime to be connected to a trained counselor at a crisis center in your area.
Contact Wesley Juhl at wjuhl@reviewjournal.com and 702-383-0391. Find him on Twitter: @WesJuhl