Police fingerprinting center's closure raises questions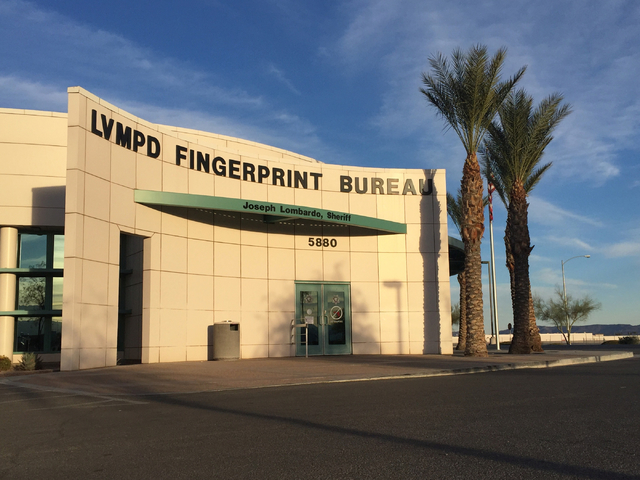 Las Vegas police closed the doors for good on a central valley fingerprinting facility Monday night, leaving some to wonder how the agency will keep up with the demand for sheriffs' cards.
The Metropolitan Police Department said the move will help with waiting times.
The closure of the Las Vegas police's fingerprint bureau at 5880 Cameron St., near Russell Road and Decatur Boulevard, leaves only the facility at police headquarters on Martin Luther King Boulevard by Alta Drive.
That means that casino workers, bartenders and applicants for concealed weapons permits may face longer waits than usual. The same goes for people applying to be private investigators and sex offenders who have to update their information, too.
Les Grey went to the Cameron Street facility Monday to get fingerprinted for a concealed weapons permit and told the Las Vegas Review-Journal that the wait was brutal.
He arrived at 2:13 p.m. and exited at 7:43 p.m. — and it took three hours just to reach the first window.
As he sat there for 5½ hours, Grey saw hundreds of people waiting to be served.
"I'm just kind of surprised they're cutting that back," he said of the fingerprinting facility's closure. "They were basically trying to jam through twice as many people."
The department closed the facility at its headquarters, which also handles records and background checks, late last month for renovations.
The Martin Luther King campus is also home to the department's administration, public information office and investigative units, giving Grey doubts about whether there will be adequate parking.
But Las Vegas police spokesman officer Michael Rodriguez said the department decided to centralize fingerprinting services to streamline the process.
Locals have complained about waiting times at the Cameron Street location, but the renovated facility at police headquarters will have enough dedicated windows that waiting times won't be as bad, Rodriguez said. It may even have more service windows than the Cameron Street facility, he added.
As for parking, Rodriguez said there is an overflow parking lot on the complex's south side that is never full. Valley residents can file police reports at neighborhood police substations now, so that should relieve some of the burden at the records office.
But the math doesn't add up for Grey, who said even the employees he talked to at the Cameron Street location about the move seemed skeptical.
"You just have to wonder how they're going to succeed with that," Grey said. "I smell a bit of a disaster coming."
The North Las Vegas and Henderson police departments also offer work card services.
North Las Vegas police suggest calling before coming in for fingerprints.
The fingerprinting bureau at Las Vegas police headquarters reopens Thursday.
Contact Wesley Juhl at wjuhl@reviewjournal.com and 702-383-0391. Find him on Twitter: @WesJuhl