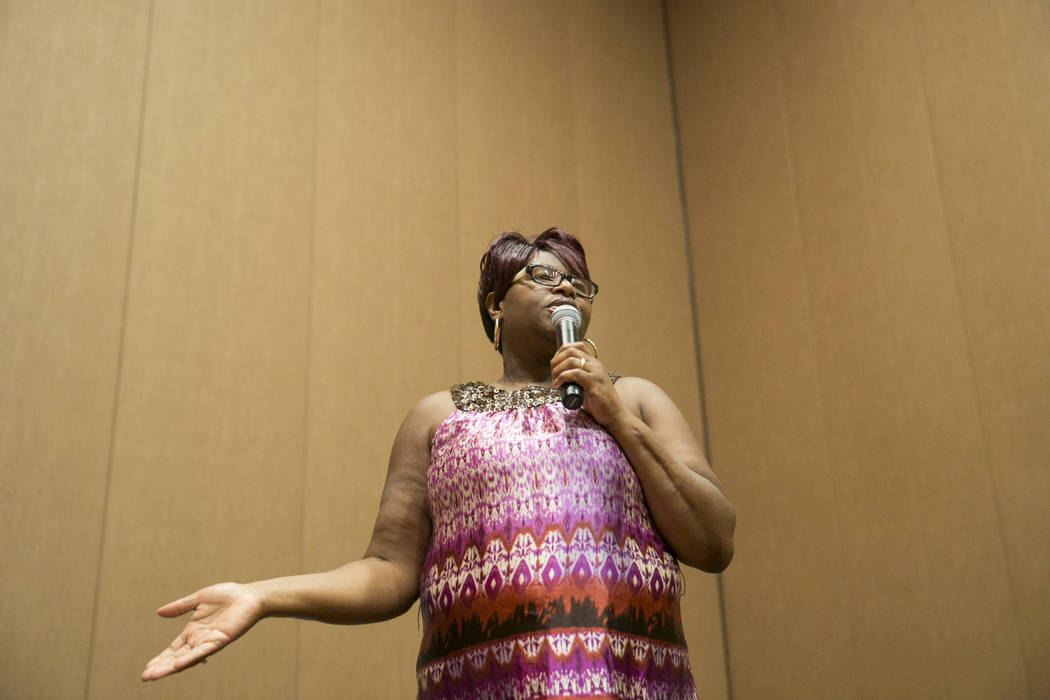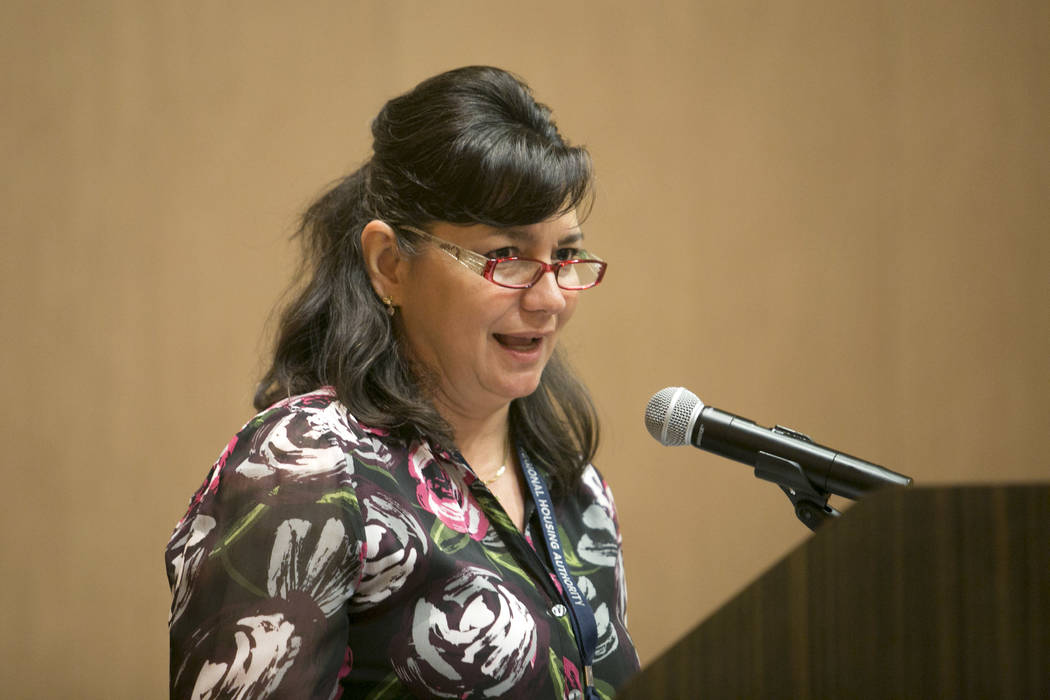 Taquana Edwards dreamed for years of no longer needing welfare.
A former foster child, the 35-year-old single mother of six spent nearly half her life relying on government-provided health insurance, food stamps and rental assistance.
That started to change in 2013, when she got a full-time job at the Clark County Department of Family Services. This year, Edwards' income was deemed high enough that she stopped receiving her last benefit, a subsidy for renting her three-bedroom apartment in northwest Las Vegas.
"It's the best feeling to know that I can provide food," Edwards said. "I love paying my bills on time and paying a full month's worth of rent."
Edwards is now looking to buy her first home, a feat she said would not be possible without the Southern Nevada Regional Housing Authority's Family Self-Sufficiency program. She and 51 others graduated from the program Friday morning in a ceremony at the Eastside Cannery.
The program helps recipients of housing choice vouchers obtain economic independence through education, job training and case management.
Edwards said she learned to budget for expenses she didn't even consider, such as home insurance and repairs.
"I thought you could just go out and purchase a home and voila, that was it," she said. "While I knew what my goal was, I did not have all the tools or resources to accomplish that goal. … This program provides you with the tools, resources and support."The self-sufficiency program has about 470 people enrolled at any time.
Participants sign a five-year contract, and to graduate they must be employed, live without cash welfare for a year and complete personal goals. Each is assigned a program coordinator to help them progress through the program.
"Our job as coordinators is to identify what obstacles are in the way of them getting their goals, and put in writing a plan to get past those obstacles," program coordinator Martha Floyd said. "I tell my clients they drive the bus. I just navigate."
As participants earn more money their rental subsidy decreases. The portion the housing authority no longer pays is placed into an escrow account that participants receive upon graduation.
This year the regional housing authority paid graduates close to $250,000, Floyd said.
Graduates said the program has helped empower them. Some found full-time work for the first time. Some learned to drive. Others earned GEDs or college degrees.
Establishing financial independence helped Regina Mckinzie, 43, to free her family from an abusive boyfriend.
"Because of this program I took my life back. Now I'm in control of my destiny and not him," she said. "It brings a lot of your potential out, and shows you what you're capable of."
Mckinzie said she has raised her credit score by more than 100 points since 2012. For the first time in her life she has savings and retirement accounts. She's working toward buying a house.
"I was not driven at all before. I was OK with where I was at," she said. "Now I'm not OK with that. I want more for me and more for my children."
Contact Michael Scott Davidson at sdavidson@reviewjournal.com or 702-477-3861. Follow @davidsonlvrj on Twitter.
By the numbers
Family Self-Sufficiency program coordinator Martha Floyd said the successes of the program's graduates this year have been plentiful. They include:
— 52 graduates
— 44 employed full-time
— 24 significant credit improvements
— 12 no longer receiving rental assistance
— 12 completed a vocational training
— 8 received college degrees
— 6 received their GED