Proposal could raise fees for Red Rock scenic drive visitors
August 22, 2017 - 4:21 pm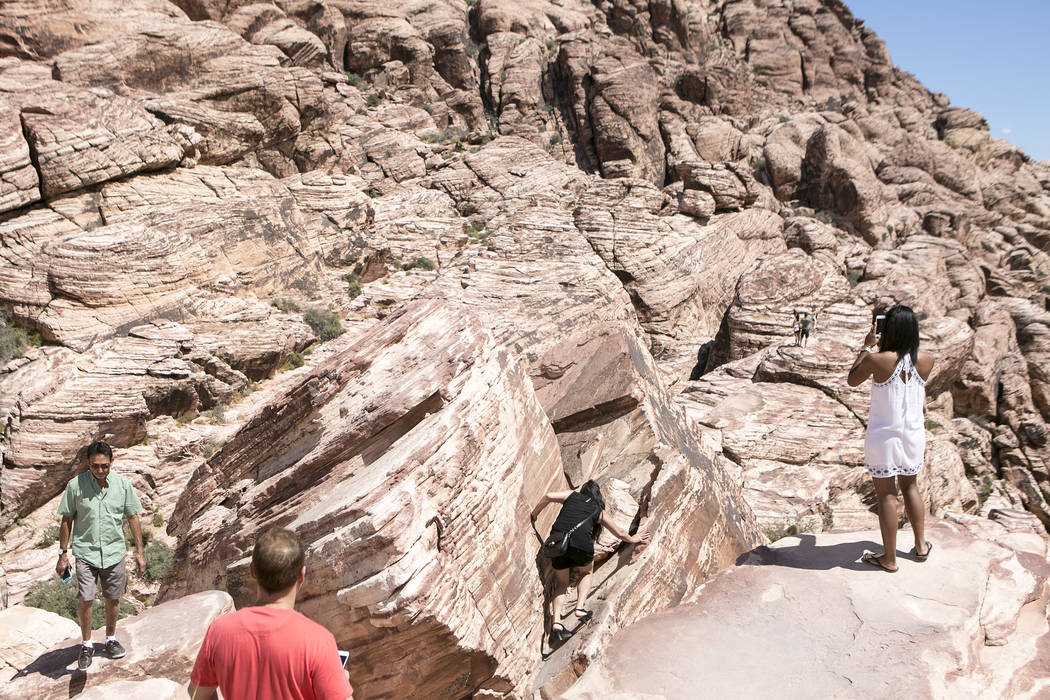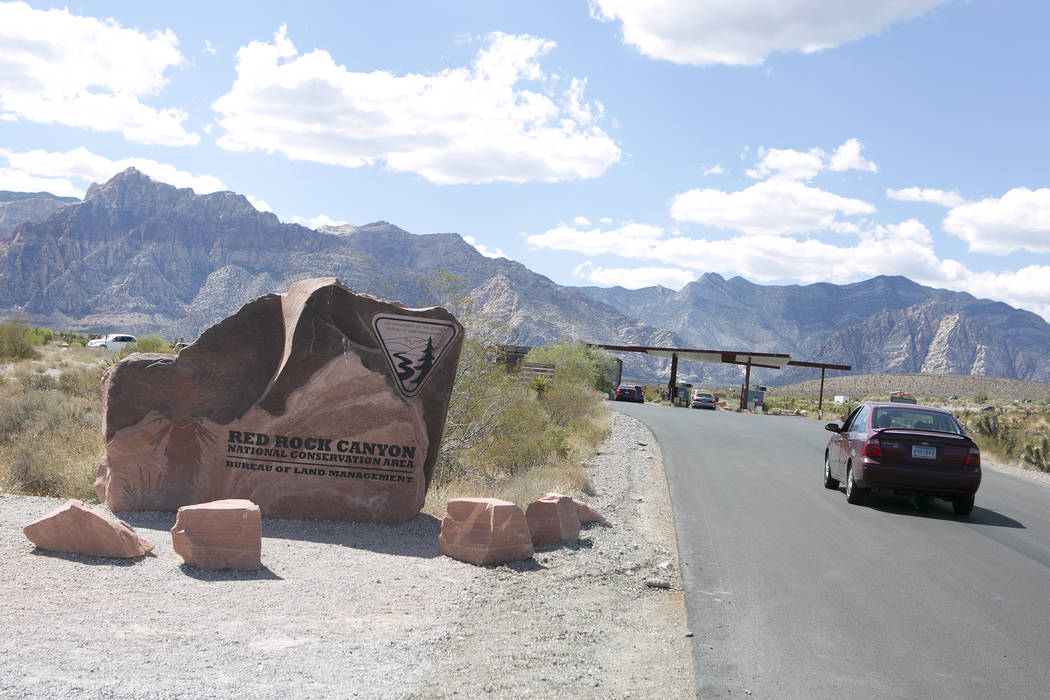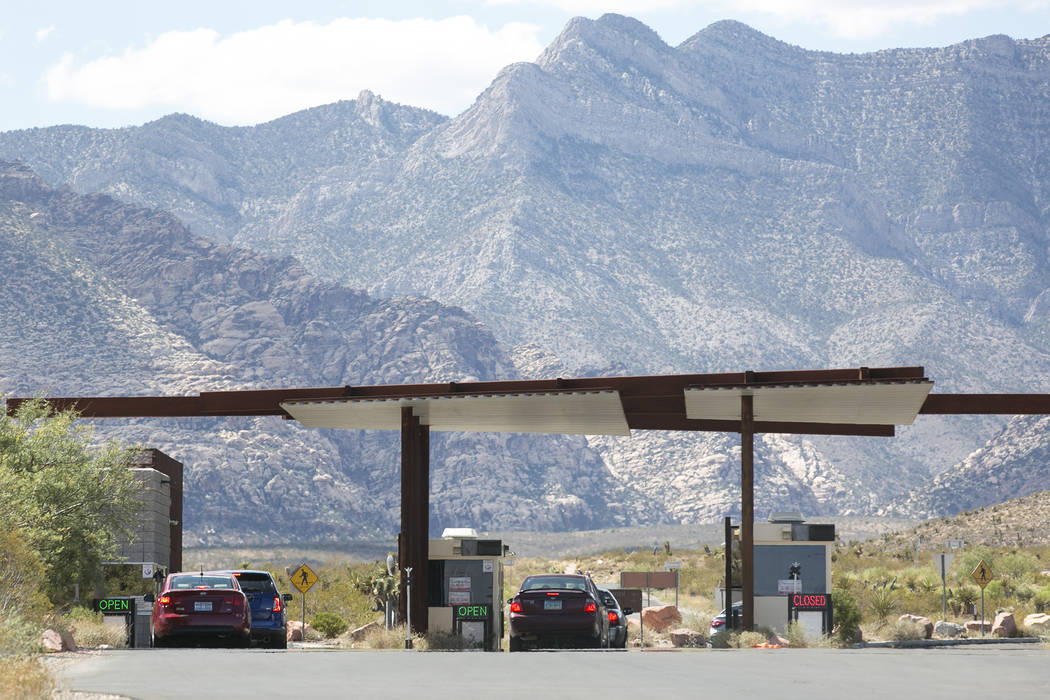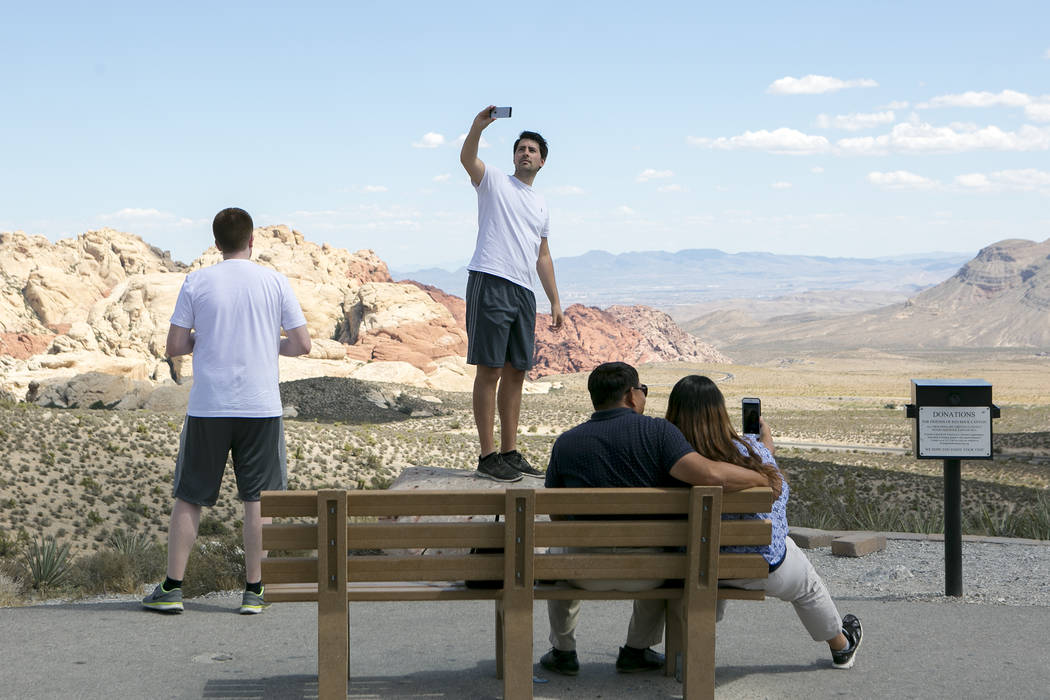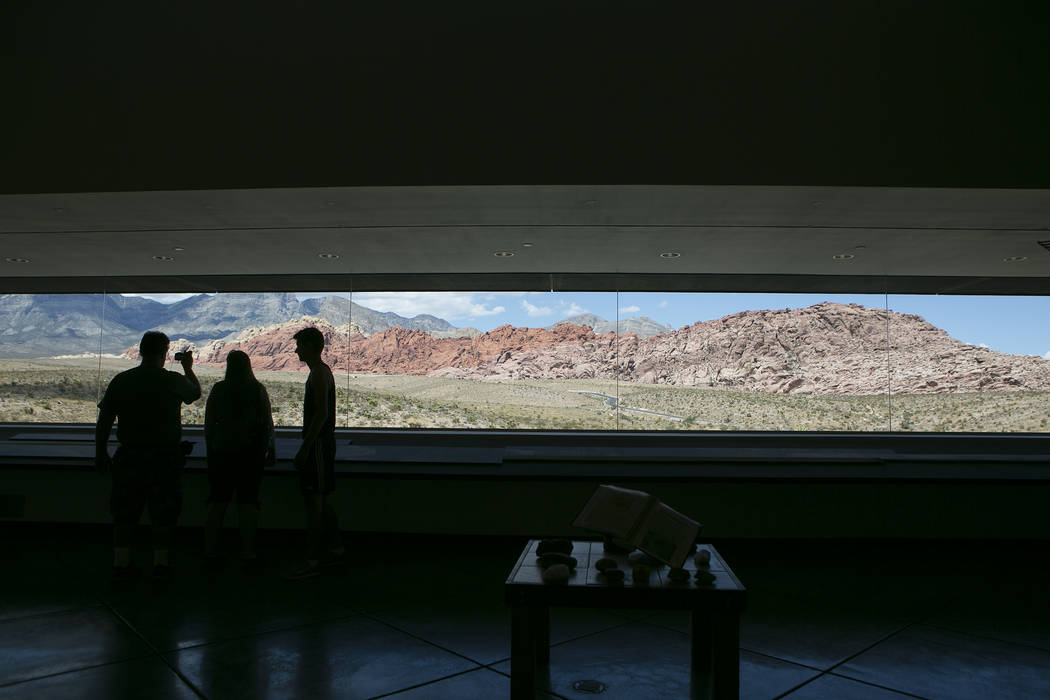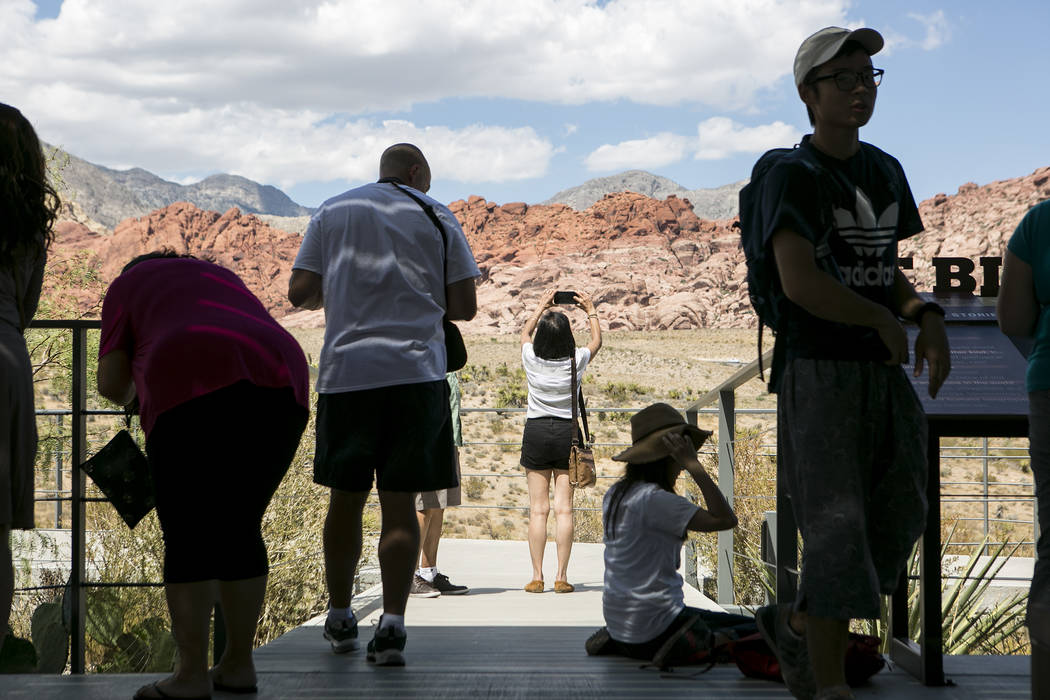 A car trip to Red Rock Canyon's 13-mile scenic drive could double in cost in the next year and nearly triple by 2023 if proposed fee hikes are approved.
The Bureau of Land Management said Tuesday it will host three meetings in September to gather public comment on proposed entrance fee increases. The extra dollars would go toward trail maintenance, search-and-rescue costs and educational programs, among other upkeep costs, BLM spokesman John Asselin said.
The bureau's state and national offices will review the change before sending the proposal to the one of 31 Resource Advisory Councils, which will make the final call and send its recommendations back to the BLM's Southern Nevada District Office. The decision will likely come during fiscal 2018, which starts Oct. 1.
"The standard amenity fee charged at the 13-Mile Scenic Drive has not increased since 2011," the bureau wrote in a statement. "Since that time, BLM has added numerous amenities, activities and services to improve visitor experiences."
Drivers now pay $7 to ride along the scenic route, while bicyclists, pedestrians and motorcyclists pay $3. If the proposal is approved, as early as Oct. 1 — but more likely in calendar year 2018, Asselin said — drivers would pay more than double at $15 per visit, bicyclists and pedestrians would pay $5 and motorcyclists would owe $10 at the gate.
By 2023, the park would cost $20 per car, $5 per pedestrian, $8 per bicyclist and $15 per motorcycle. The proposed prices are comparable to entrance fees at Lake Mead National Recreation Area, which reported more than 7 million visitors in 2016.
Around 2.5 million visitors came through the Red Rock Canyon scenic drive in 2016. BLM representatives expect to surpass that number by the end of 2017.
"Of course, we would love it if everything was free," Asselin said. "But we can't operate without money."
The proposed increase seemed reasonable to some out-of-town park visitors Tuesday. Marine Messin, 42, of Canada, said she was more than willing to pay $7 for clean bathrooms, a parking lot and employees manning a visitor center.
"A fee is fine for me, because you have washrooms and a facility," she said.
But there's a limit.
"Other than that, when it's nature, I tend to think that it shouldn't be … lucrative," Messin said. "That's when it becomes more like a Disney World." She said she would pay $20 for a one-time Red Rock hike, but that was her cap. Her friend, Gabor Ercsenyi, 39, of Budapest, Hungary, said $20 was still cheap.
Locals James Callanan, 25, and Danielle Winkle, 24, called the price hike disgusting. "Seems to be operating just fine," Callanan said. "(The increase) is pretty dramatic."
"I mean, it's a park, what do they have to do?" he added. "Clean the rocks?"
For repeat visitors, purchasing an annual pass is one way to get your money's worth, Asselin said. That's what Callanan did.
But if the $30 pass doubles in price by 2023, as it would under the proposal, Callanan isn't sure he would make the investment.
"That's a big jump," said Caroline Price, 51, who visited from England with her husband and two children. "I would expect it to go up a couple of dollars every year, not double."
In a letter to BLM Acting Director Michael Nedd on Tuesday, Rep. Dina Titus, D-Nev., expressed concern that increasing entrance fees was a tactic to replenish $10 million cut from the National Conservation Lands program in the BLM's 2018 budget.
"It is essential that we … do not discourage visitors and especially the more than 2 million local residents from accessing one of Las Vegas' closest and most important natural resources," Titus said in her letter.
That won't happen, said Kristi Weeks, executive director for Friends of Red Rock Canyon, a nonprofit group that helps maintain the park.
"I think even with a fee increase, we'll see a high visitation," she said.
Contact Jessie Bekker at jbekker@reviewjournal.com or 702-380-4563. Follow @jessiebekks on Twitter.