Puppy raffle ending today
March 24, 2014 - 11:53 pm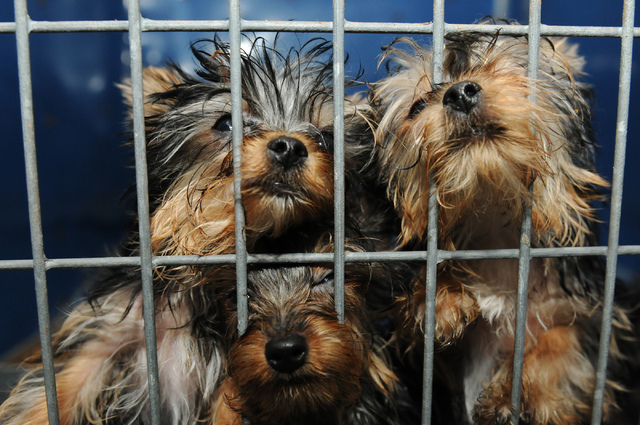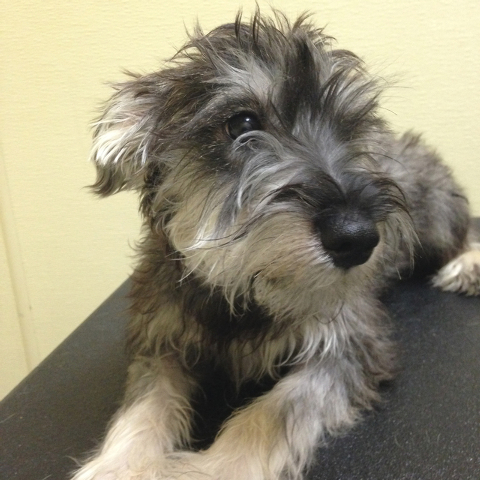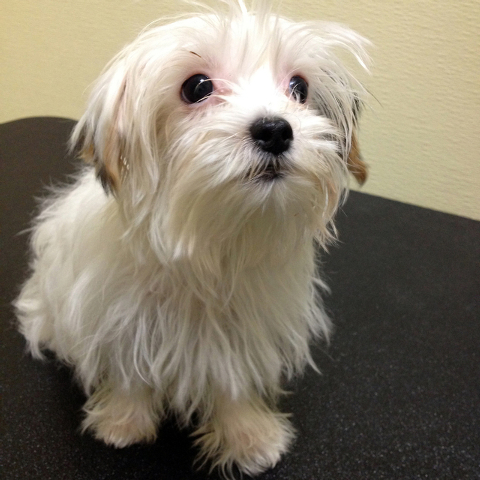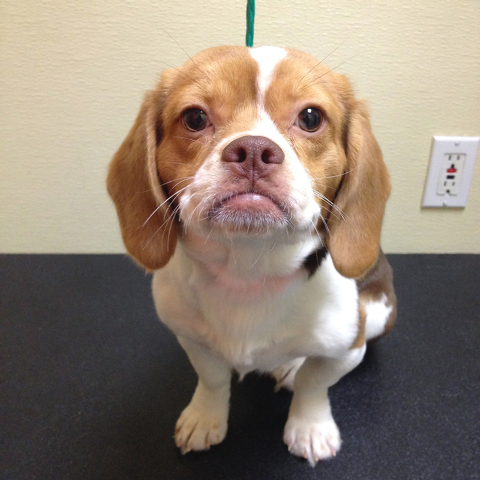 All but one of the 25 puppies who survived a Las Vegas Valley pet store arson have received bids in the online adoption raffle offered by The Animal Foundation.
Potential pet owners have until 11 a.m. today to purchase tickets for $250 at the foundation's website, animalfoundation.com/drawing.
Bidders bought 121 raffle tickets on 24 of the puppies as of 9:30 p.m. Monday.
The 25 puppies and two adult canines who survived a January fire at the Prince and Princess Pet Boutique have drawn national attention.
Gloria Lee, 35, who is the pet shop's majority owner, and fledgling boxer Kirk Bills, 27, face 31 charges, including 27 counts of attempted animal cruelty, in connection with the fire. A trial date is set for July 7.
Surveillance video from the pet shop shows a woman letting a man wearing a hood and showing dreadlocks into the shop, where he tried to start a fire using kerosene and gasoline splashed onto the animal cages. The woman is seen removing documents from the business and helping the hooded man by collecting the empty fuel cans before the fire is set.
Prosecutors say the man and woman in the video are Bills and Lee.
The blaze was quickly extinguished by a sprinkler system in the store, and the dogs survived unharmed.
A civil lawsuit soon followed in which Lee's estranged husband and pet store minority owner, Donald Thompson, wanted Clark County and The Animal Foundation to turn the dogs over to a local animal rescue, which would oversee the adoption.
The two sides settled their differences Friday and agreed to work together to adopt out the dogs.
Contact reporter Francis McCabe at fmccabe@review journal.com or 702-380-1039. Contact reporter Colton Lochhead at clochhead@reviewjournal.com or 702-383-4638.