Red Cross aids people displaced by central Las Vegas apartment fire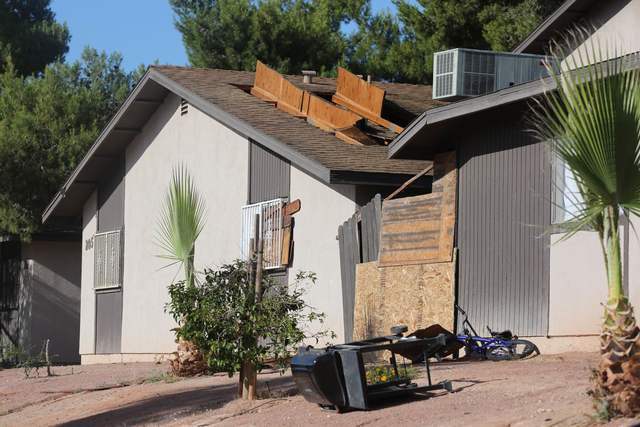 Southern Nevada Red Cross volunteers helped some of the 22 people displaced after an apartment fire Thursday night.
The fire began around 8:15 p.m. at an apartment complex near downtown, the Las Vegas Fire Department said.
Two separate, two-story, four-unit apartment buildings at 205 N. 18th St. and 209 N. 18th St., near Fremont and Bruce Streets were involved. Many different "combustibles," including wood fencing, which stoked the fire, were between the units, department spokesman Tim Szymanski said.
Crews took about 15 minutes to knock down the fire; no one was injured. Southern Nevada Red Cross volunteers were called to the scene to assist the displaced people with food, shelter and clothing,
There were a few families who did not have another place to stay because of the fire and they were given preloaded debit cards for lodging, food and clothing if they had lost any, Rutkowski said. The families are free to use the debit cards how they like.
"It's empowering to let them decide how to spend the money because sometimes we don't know where they work or where their kids go to school," Rutkowski said.
Though fire's cause is undetermined, damages are estimated at about $200,000.
Contact Jessica Terrones at jterrones@reviewjournal.com or 702-383-0381. Find @JessATerrones on Twitter.