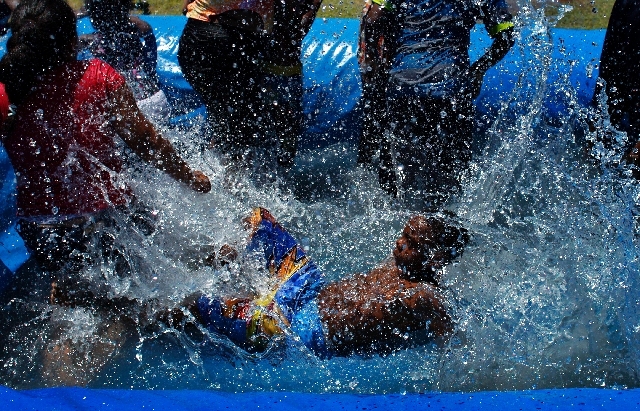 An excessive heat watch in Las Vegas is expected to peak over the weekend, according to the National Weather Service.
Temperatures in the valley and at Lake Mead are expected to reach between 108 and 110 degrees during the weekend before lowering to 100 degrees Monday.
The weather on the mountains is expected to be between 82 and 84 degrees during the day before cooling off to the low 50s at night.
The watch began Tuesday afternoon and will continue until Sunday night, according to the weather service.
Contact reporter Caitlyn Belcher at cbelcher@reviewjournal.com or 702-383-0264.
National Weather Service website