Stranded Red Rock hikers found
February 23, 2015 - 8:45 pm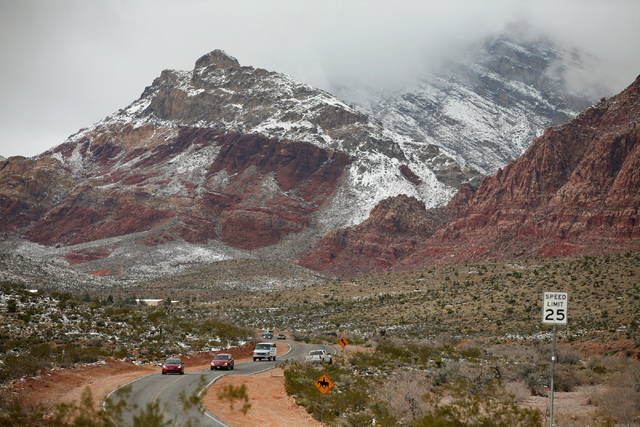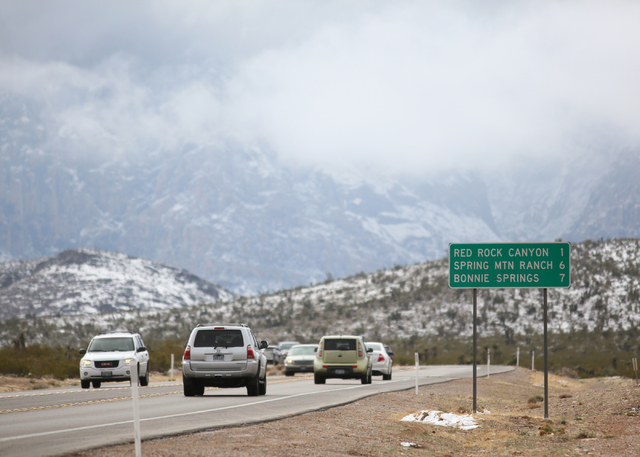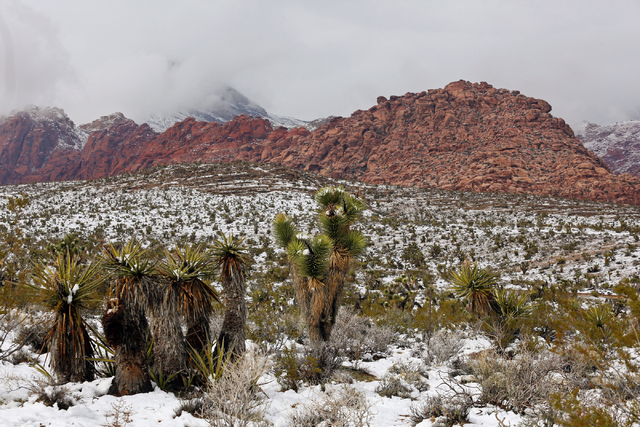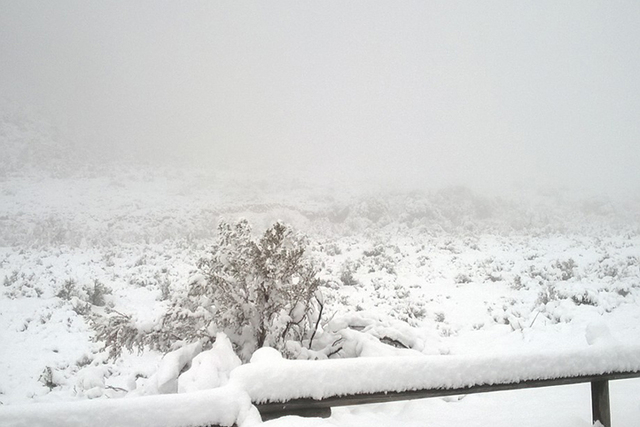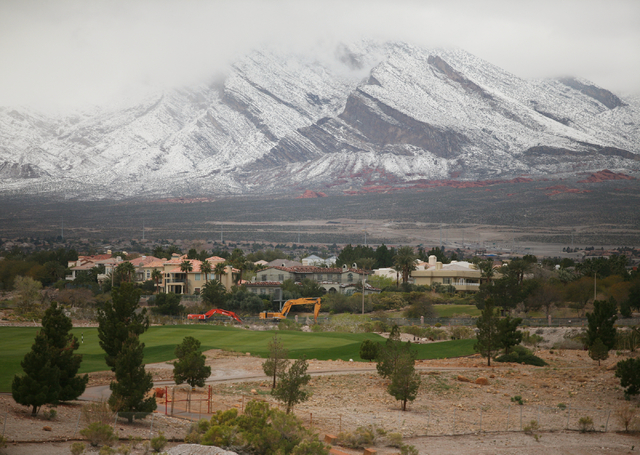 Search and rescue crews Monday afternoon found three hikers who had been stranded in the Red Rock Canyon National Conservation Area.
Las Vegas police said a a helicopter crew, which included a doctor, spotted the hikers and lifted them to safety about 24 hours after they were reported stranded. They were flown to an ambulance where they were checked out and released.
The hikers were reported stranded about 3:24 p.m. Sunday near the Ice Box Canyon trail. Search and rescue teams were forced to delay the search because of poor weather conditions. The hikers were advised to find shelter and stay where they were.
Metro and Red Rock Search and Rescue headed out early Monday to resume the search.
Police used their lead climb team and ATVs to widen the search area to Potato Road. Crews also used a cell on wheels device, a repeater that boosts cell service for communication between the search teams and hikers.
Weather conditions caused the suspension of air operations Monday, police said. But once conditions improved, a Metro Search and Rescue helicopter took to the skies.
The hikers were located about 3 p.m., police said, and rescue personnel airlifted them out. A doctor aboard the helicopter examined the hikers when they landed, and ambulances were standing by. The hikers were released to family members at the scene.
Shaun Feldman, a member of VegasHikers, said his niece, Jordyn Penniman, was one of the hikers. Feldman posted to the hiking group's Facebook page Friday morning requesting volunteers to help in the search efforts, but search-and-rescue crews asked hikers to avoid the area.
Alan Gegax, 39, of Henderson, runs the hiking club and said its roughly 8,500 members are always there if police need help.
"We have a good relationship with Metro Search and Rescue and a great relationship with Red Rock Search and Rescue," he said. "We're more of a last resort, but they know that we're there if they need us."
Gegax said he understands why someone might want to hike in Icebox Canyon. The area is beautiful when it's frosted by winter weather, he said.
"But you have to take the necessary precautions," he added. "There's no such thing as bad weather, just bad clothing choices."
Gegax said that while he doesn't know the specifics of what happened with the stranded hikers, it's most likely that they got stuck on a high ledge. He said it's virtually impossible to get lost in Icebox Canyon.
Las Vegas police did not respond to requests for additional details Monday, and a Red Rock Search and Rescue spokesman said the group is not allowed to comment on activities when it is assisting Metro.
Review-Journal writer Wesley Juhl contributed to this report.
Contact reporter Cassandra Taloma at ctaloma@reviewjournal.com or 702-383-0381. Find her on Twitter: @CassandraTaloma