Summerlin boy, 13, a Scholastic News Kids Press Corps reporter
January 5, 2017 - 3:00 am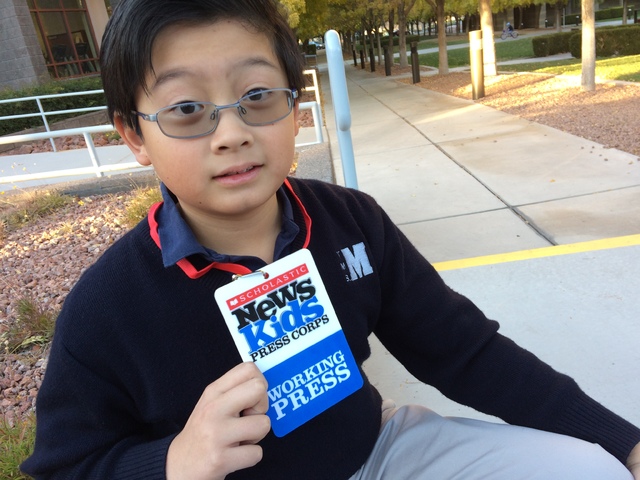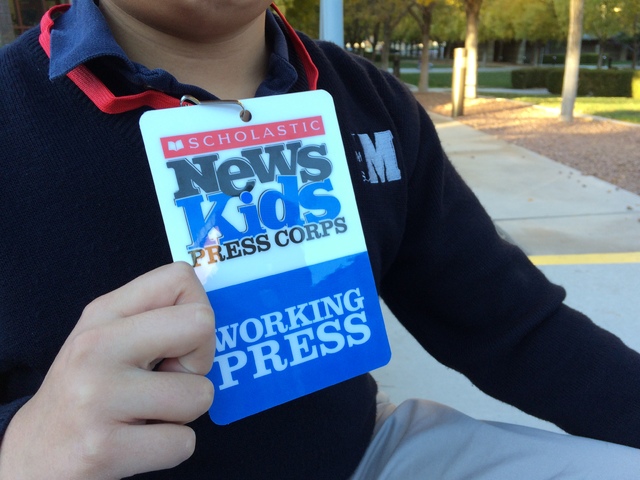 Alex Wong, 13 and a student at The Meadows School in Summerlin, said he has always liked reading novels. In eighth grade he joined the school debate team, and in the past year he has become interested in news reporting.
All three endeavors help him with his new position.
In December, the eighth-grader was named one of 24 student reporters nationwide for Scholastic Magazine. Wong is the only one from Nevada.
"Alex submitted a very thoughtful application … his writing skills are outstanding," said Suzanne McCabe, editor at Scholastic News Kids Press Corps in New York City. "We were moved by his profile of a local woman who is helping homeless and at-risk veterans who are struggling to turn their lives around."
Alex is responsible for supplying the publication with three or four stories in the next year, pro bono. He also will provide photographs.
Alex's eighth-grade English teacher, Rebecca Reeder, encouraged him to apply. For his writing sample, he interviewed Senate candidates Catherine Cortez Masto and Joe Heck.
"I did their interviews by Skype," he said, adding that one of the questions was, "What do you think you can do for education in Nevada?"
Besides the interview with Cortez Masto and Heck, Alex wrote a story using interviews he did at U.S. Vets, a Las Vegas group that helps homeless military veterans.
Last year, another Meadows student, Chloe Nguyen, was a Scholastic News Kids Press Corps reporter. At the time, she was an eighth-grader as well. Chloe covered the presidential primary debates in Las Vegas in October 2015.
Alex applied in early October and had been selected by late November.
"I never actually interviewed someone until this year. But I ask people a lot of questions in debate," he said on why he thought his submissions stood out.
Alex can pitch stories or have them assigned to him. Topics he would pitch include the presidential inauguration and organizations "doing good things."
To reach Summerlin Area View reporter Jan Hogan, email jhogan@viewnews.com or call 702-387-2949.
SCHOLASTIC NEWS KIDS PRESS CORPS
The program began in 2000 and recently expanded to include an international team. It posts articles each week on its Kids Press blog and each month at Scholastic News Online.