Turn that Christmas tree into mulch with recycling program
December 26, 2017 - 1:03 pm
Updated December 26, 2017 - 5:05 pm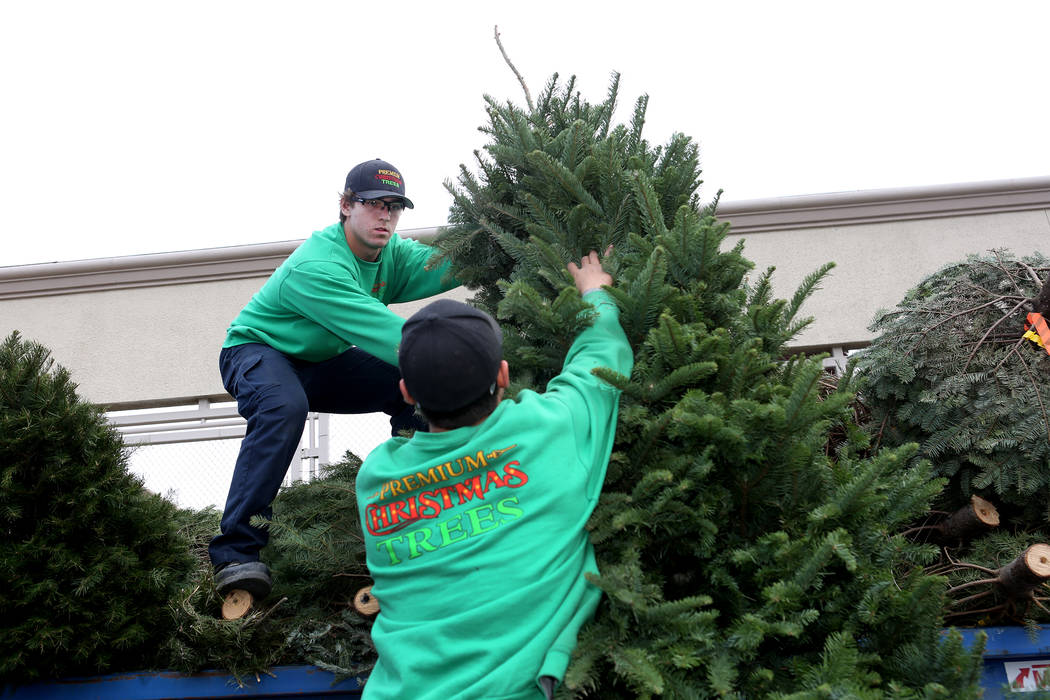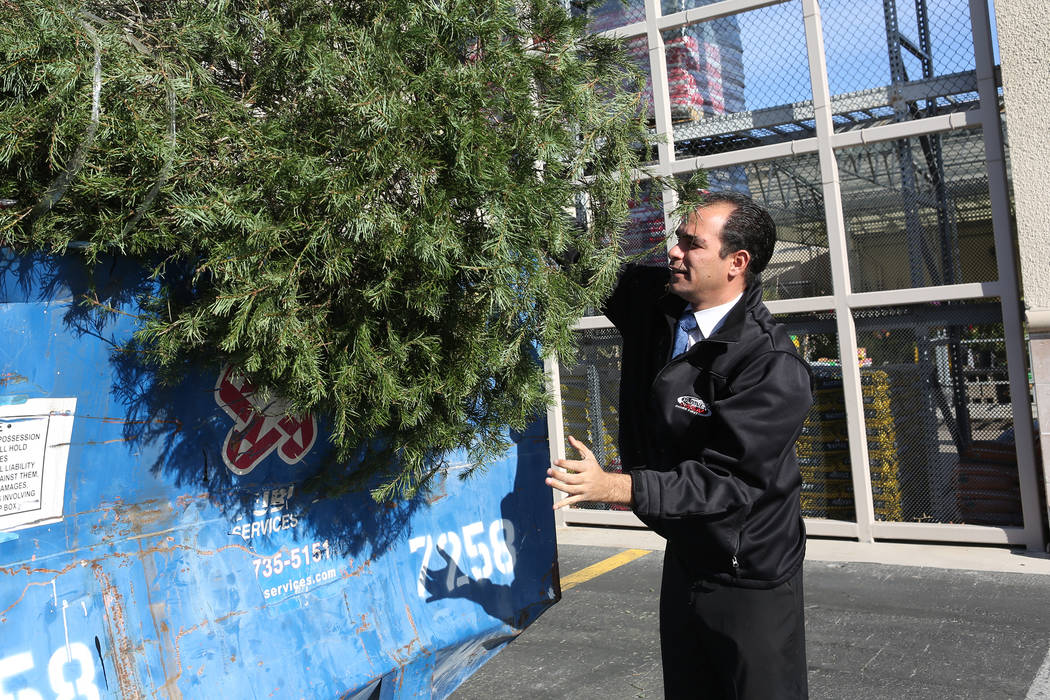 The Southern Nevada Christmas Tree Recycling Committee is asking locals to give as much care to dismantling their firs, spruces and white pines as they did to putting them up.
Over the next three weeks, locals can drop off their Christmas trees at more than 30 locations across Clark County.
The recycled trees are chipped into mulch, said Tara Pike-Nordstrom, co-chair of the recycling committee.
"Mulch is really great at conserving water," Pike-Nordstrom, who is also the recycling manager and sustainability coordinator at UNLV, said. "Mulch will help to reduce the amount of evaporations you get when you water landscape, and it reduces dust. It keeps the soil from blowing around on windy days."
Clark County residents can go to https://www.springspreserve.org/apps/tree-recycle/index.cfml for drop-off locations. Most locations are open 24 hours a day for drop-off.
The committee last year collected 15,687 trees, and expanded the effort for the first time to composting pumpkins after Halloween. More than 211,000 trees have been recycled since the program began keeping records in 2001.
"During Halloween, we love carving and admiring our pumpkins, and during Christmas, we love decorating and admiring Christmas trees," Pike-Nordstrom said. "There's a sentimental value to both and it kind of feels bad to throw it in a landfill to sit forever and forever when we can make new things out of them."
Pike-Nordstrom said she's estimating the committee will bring in fewer trees compared with previous seasons because there was a nationwide shortage of Christmas trees.
"It's just a factor of supply and demand," she said. "But I'm remaining hopeful that we get back all of the trees that were sold in the valley."
Contact Natalie Bruzda at nbruzda@reviewjournal.com or 702-477-3897. Follow @NatalieBruzda on Twitter.
Tree recycling
Things to know:
— Remove all non-organic materials such as lights, wire, tinsel, ornaments, nails, tree stands and any other material that are not part of the tree.
— Flocked (sprayed with artificial snow) trees cannot be recycled.
— Trees more than 5 feet tall should be cut in half.
Mulch from cut trees will be available for free at:
— Pecos Legacy Park and Acacia Park from Dec. 28 to Jan. 14. Open 7 a.m. to 3 p.m.
— University of Nevada Cooperative Extension North Las Vegas Research Center and Demonstration Orchard and its Lifelong Learning Center in Las Vegas. For pickup times, call 702-222-3130.