Two women arrested in separate North Las Vegas child abuse cases
February 19, 2016 - 8:32 pm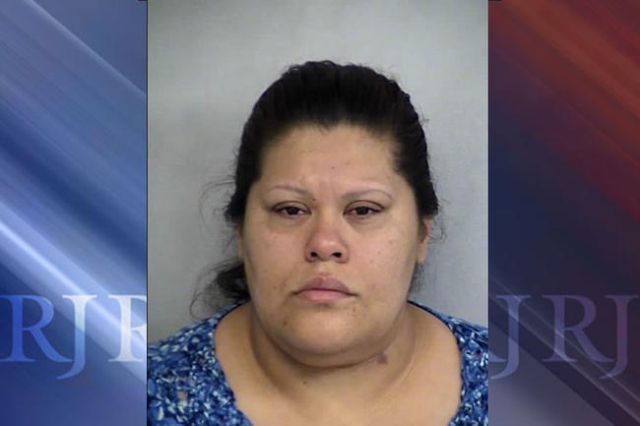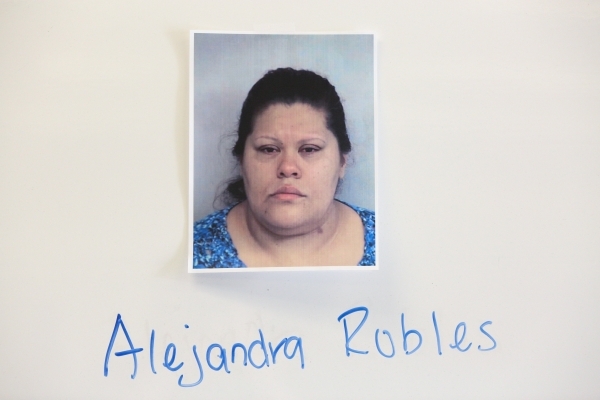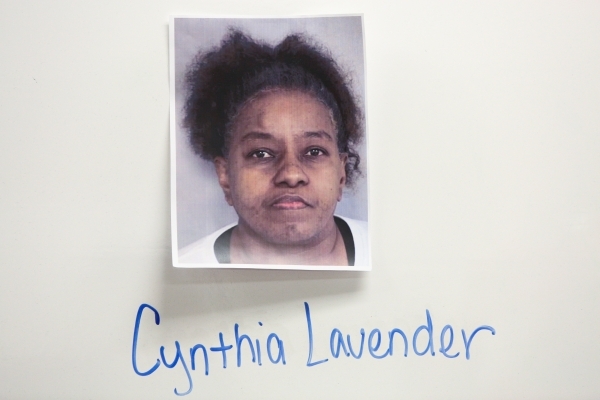 Two different women were arrested this week in connection to two separate child abuse cases, North Las Vegas police announced Friday.
In both instances, the women were watching the children but were not related to them. Neither has a recorded history with mental health, medical problems or Child Protective Services calls, police said.
In light of the cases, police are asking parents to be alert when leaving children in the hands of others, even if it's a family friend.
"If you have a child, and you see anything that's cause for concern, ask questions," police spokesman officer Aaron Patty said during a press conference Friday. "If you notice a bruise, ask questions. If the child is complaining about something, ask questions."
One woman who was arrested, Cynthia Lavender, was "really good friends" with the mother of a 5-month-old boy who died in her care, police said. She had been watching the child for a few weeks at her 4701 N. Lawrence St. home, where her adult son, his girlfriend and their four children were also living.
After initially lying during a polygraph test, Lavender, 54, said she purposefully dropped the baby on his head while in her bathroom because "a voice in her head told her to,"police said. The baby hit a tile floor and about four hours later became unresponsive.
He was taken to University Medical Center on Feb. 3, after Lavender's adult son called 911, and later died Feb. 5. The coroner has not yet identified him.
In the time between the drop and the 911 call, Lavender told police that "she just kept praying he would be OK" despite knowing that "something was wrong," according to an arrest report.
Before the drop, Lavender said she had also thrown the baby boy against a wall Jan. 20, which may have fractured his legs. That night, the boy's mother mentioned bruises on him, and Lavender attributed them to a roughhousing session the baby and her son's children had in the playpen that day.
Lavender was arrested Thursday on one charge of murder and three charges of child abuse/neglect with substantial bodily harm. She is being held at the Las Vegas City Jail on $310,000 bail, according to booking records.
Another woman, Alejandra Robles, 36, was arrested Wednesday after also failing a polygraph test. She was working as an employee at an unlicensed childcare business — "Smiley Faces Daycare," operated out of another woman's home at 3423 Penthouse Place — when a 7-month-old boy in her care suffered "non-reversible brain damage," police said.
She later told police the baby suffered the injuries after she dropped him from chest level into a playpen, where he landed on the back of his head and neck. Robles said she did it because the boy "would not stop crying" and "she had gotten frustrated."
At the time of the drop, she was also watching seven other children, since the owner was out of town because of a family emergency, the arrest report said. She had been working there for about a year.
The baby is currently "in a vegetative state and still at UMC." Robles was arrested on one charge of child abuse/neglect with substantial bodily harm and is being held on $1 million bail at the Las Vegas City Jail.
It is not common for friends, neighbors or daycare providers to abuse children, statistics from the U.S. Department of Health & Human Services show. Those perpetrators account for less than 1 percent of cases nationally, and reported numbers in Nevada lined up with that data, most recently from 2014. Perpetrators are most often parents or relatives, the report said.
North Las Vegas did not have statistics readily available Friday afternoon on the prevalence of cases in the city.
"These are cases that we know about," Patty said, referring to the women who were arrested and other ongoing cases. "There are other cases out there that we don't know about. It is crucial that the public passes that information along to the police department."
— Contact Rachel Crosby at rcrosby@reviewjournal.com or at 702-387-5290. Find her on Twitter: @rachelacrosby