Vegas golf course purchases worry neighbors
November 14, 2015 - 2:48 pm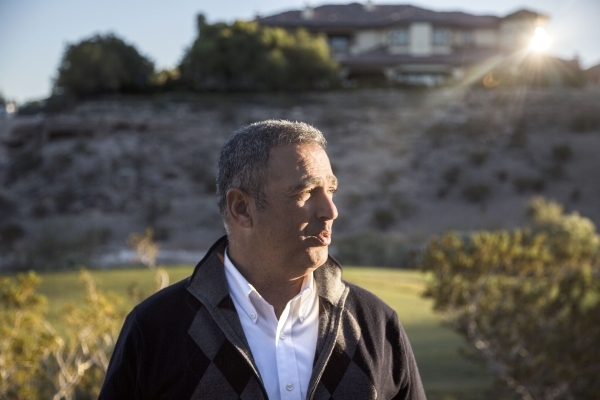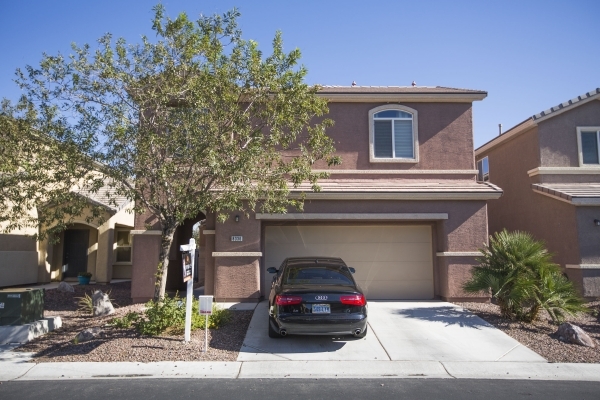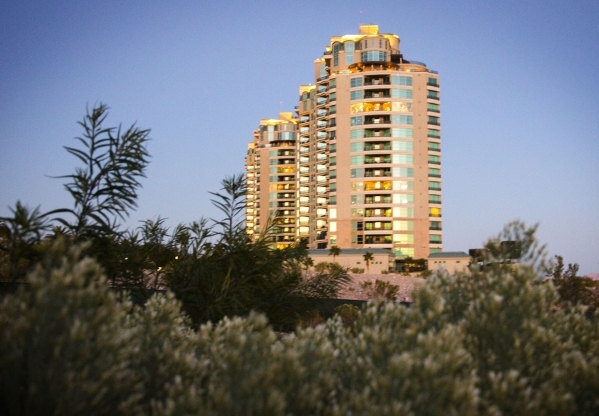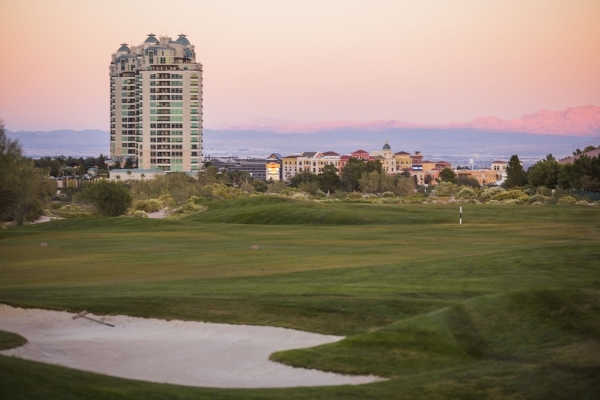 One question is haunting thousands of Southern Nevadans who wake up every morning to a fairway view: Am I next?
It's a question raised by the recent, unexpected sale of two Las Vegas golf courses to different buyers who haven't ruled out plans to turn water hazards and sand traps into condos and multi-acre mansions.
Development blueprints — yet to be fully revealed to residents living near Silverstone and Badlands golf clubs — have sparked protests, lawsuits and rampant speculation among those who have ponied up for a country club membership in the Las Vegas Valley.
A half-dozen golf course brokers and managers contacted by the Review-Journal said residents have good reason to fear that torn-out tee boxes and paved-over putting greens will wreak havoc on their property values.
Some managers expect as many as five valley courses to change hands over the next two years, so they could hardly blame nervous homeowners who had already started snooping around their courses' balance sheets.
The managers also recommended that residents review zoning documents and work with homeowners association representatives to see what land uses are already permitted on their course and which might be prevented should it be sold to a new owner.
Real estate experts echoed that advice, noting that losing a backyard golf course view could knock as much as 20 percent off a home's value. Little wonder then that Realtors report 20 homes on the market in Silverstone, not including seven that fell out of escrow after the course was sold in September.
But what's perhaps more worrying, one Realtor said, is the number of unscrupulous realty professionals looking to profit off that by scaring homeowners into prematurely pushing their home onto the market.
The Realtor, who holds listings in Silverstone and declined to be identified for fear of outing a colleague, offered a new twist on an old piece of advice — seller beware.
"It's getting so ugly," the Realtor said. "There's a lot of vulture Realtors out there right now, trying to encourage panic selling. Unless you were already planning to move, I would say stick it out."
New directions
Silverstone and Badlands have more in common than being recently sold and pushed toward development.
But it's their biggest difference — land use entitlements — that likely says the most about why the two courses were purchased and where each could be headed.
Silverstone spans more than 200 acres surrounded by around 1,500 mid- and high-priced homes near Floyd Lamb Park at Tule Springs in the northwest valley.
The roughly 100 acres of duffer-friendly turf that makes up the course's 27 holes are protected by a longstanding master development agreement outlining everything from how the course is used to how often it has to be mowed and watered.
So far, it's an agreement that's held up in court, despite the best efforts of attorneys with new course owner Desert Landscapes LLC, the California-based company that wants to take Silverstone in a "new direction" that nearby homeowners fear will include high-density residential development.
Badlands — a much more technically difficult 220-acre course stretched around hundreds of largely upscale homes near Charleston and Rampart boulevards — has no such pre-existing protections.
That's a point EHB Cos. CEO Yohan Lowie couldn't seem to emphasize enough as he talked through plans to redevelop Badlands into "The Forest" — up to 60 large, tree-lined plots to be set aside for custom-built homes.
Lowie, whose company built the Tivoli Village shopping center adjacent to Badlands and owns much of the undeveloped residential property on the course, also wants to put up 3,000 condominium and apartment units along Rampart, near Badlands' eastern edge.
He has run into opposition from nearby homeowners, who fear the project will sink their property values and clear a path for high-density housing projects on courses throughout the valley.
No safe options
If the city doesn't grant EHB a general plan amendment sought to move ahead with its blueprints, Lowie predicts, those same homeowners will come crawling back to beg his company to build something along the lines of what he has drawn up.
Badlands' founding documents would allow another owner to build just about anything it wanted on the property, Lowie said, up to and including a theme park.
Even on golf properties with stronger land use restrictions, course managers suspect a determined buyer and a willing seller could find a legal or administrative fix for just about any hurdle homeowners might throw their way.
That's why course managers said the safest fairway views are still those overlooking one of nearly a dozen municipal courses and HOA-owned properties around the valley.
Sun City Summerlin HOA President David Steinman said courses owned by his association lose money just about every year.
And Steinman said he's content to keep losing money, unless and until a buyer comes along that can persuade a hefty majority of nearby homeowners to do something else with the golf properties.
"We'd entertain the possibility (of a sale), but we're not out looking for a buyer," he said. "There's over 1,200 fairway view on our three courses. … You'll find those golf courses mean a lot to Sun City, in terms of its look."
Uncertainty prevails
Experts in every corner of the valley's "saturated" golf world describe a market populated by a handful of courses churning out a meager profit and many, many more that are merely limping along — getting by on subsidies from HOA fees or handouts from local governments.
That makes it difficult to say which course could be the next to go the way of Silverstone or Badlands.
Thom Blinkinsop, regional general manager at Red Rock Country Club, said residents can only be certain of one thing: Every course in town has a price.
With so many courses staggering under the weight of rising water bills and falling membership, he predicts many not already run by an HOA or a local government will soon seek additional financial help from nearby homeowners.
"There's probably five too many courses in town," Blinkinsop said. "So we need to educate HOAs and we need to work as a team. We're like one big aircraft carrier — if one end goes down, the other goes down with it."
Who's next?
Multiple longtime Las Vegas golf course managers counted Revere, Desert Rose and Bali Hai — a Billy Walters-owned course near the Strip — among potential candidates for an upcoming sale.
Revere general manager Bill Klemke said his course is doing fine and is not up for sale.
Clark County Parks and Recreation Director Jane Pike said the county has no plans to part with Desert Rose, which was closed for more than a year during extensive flood control repairs, but is expected to reopen within the next few months.
Walters Golf did not return requests for comment.
Golf pundits and course managers said Dragon Ridge and Southern Highlands — courses owned by Pacific Links International, a Canadian real estate company — could also be candidates for sale, though company executive Harry Turner said he didn't see either of those properties changing hands any time soon.
Turner wasn't the first executive to offer such reassurances and he won't be the last. As long as the valley's golf market continues its decline, course residents will, it seems, have to get a little more comfortable with the uncomfortable question of who's next.
"I think a lot of people are going to get out of the (golf) business," said Meredith, a Red Rock Country Club resident who declined to give her last name. "So a lot is going to depend on how much it costs homeowners to fight a new development."
— Contact James DeHaven at jdehaven@reviewjournal.com or 702-477-3839. Find him on Twitter: @JamesDeHaven