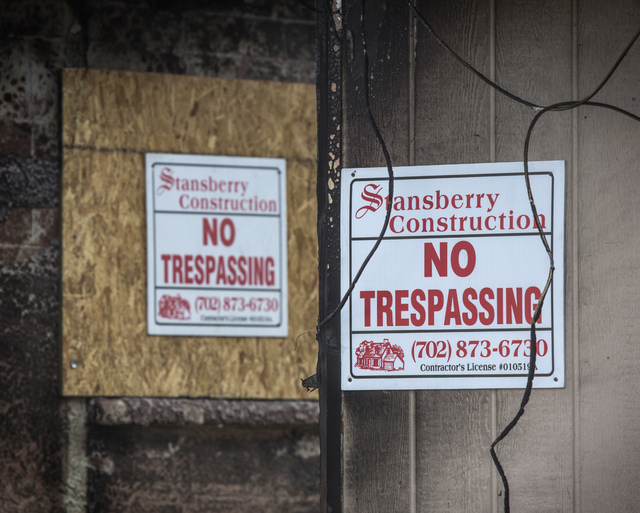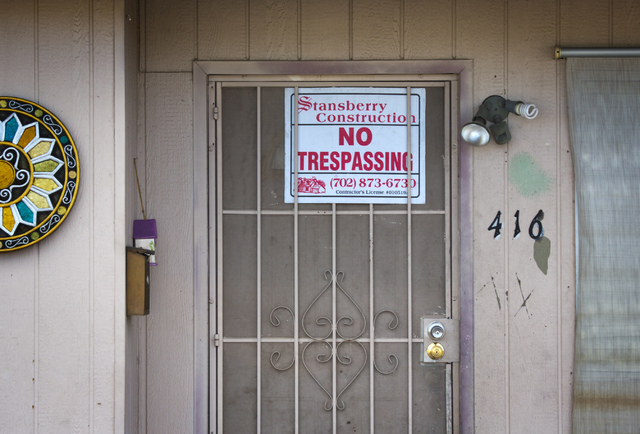 High winds helped spread a fire to two homes early Wednesday morning near Decatur Boulevard and U.S. Highway 95, according to the Las Vegas Fire Department.
Dispatchers received a call about 1:30 a.m. about a house fire at 416 Princeton St. It soon spread to the house next door at 420 Princeton St. The original one-story house fire started outside and by the time firefighters arrived, the fire was making its way inside both houses.
"The small space between the two houses acted like a wind tunnel, and with brisk northwest winds, it fanned the flames," Public Information Officer Tim Szymanski said in a press release.
Damages to the first home at 416 Princeton St. were on the outside, but the roof and a rear room were affected. The cost of damages to this home was estimated at $35,000. Five people were displaced.
The second home at 420 Princeton St. had mostly minor damage to the outside of the structure. The fire came in through a bedroom window, slightly damaging the interior. Damages were estimated at $15,000. Two people were displaced.
The cause of the fire is still under investigation. No injuries were reported. The American Red Cross is assisting the occupants of both houses.
Contact reporter Cassandra Taloma at ctaloma@reviewjournal.com or 702-383-0391.