Woman rescued after threatening to jump from Las Vegas overpass
September 4, 2017 - 4:11 pm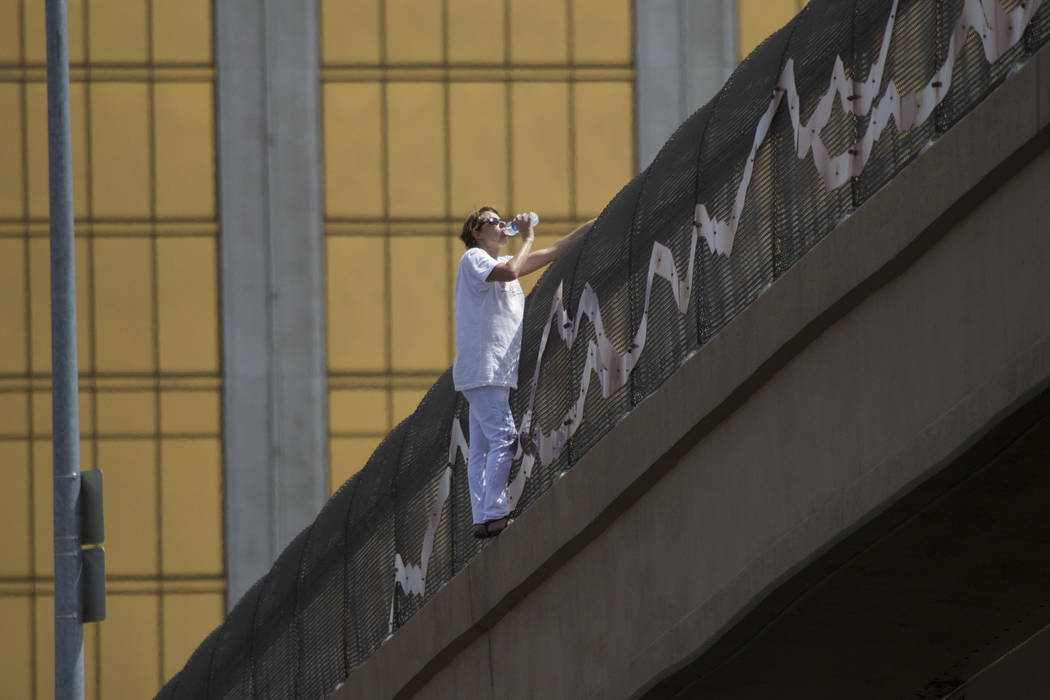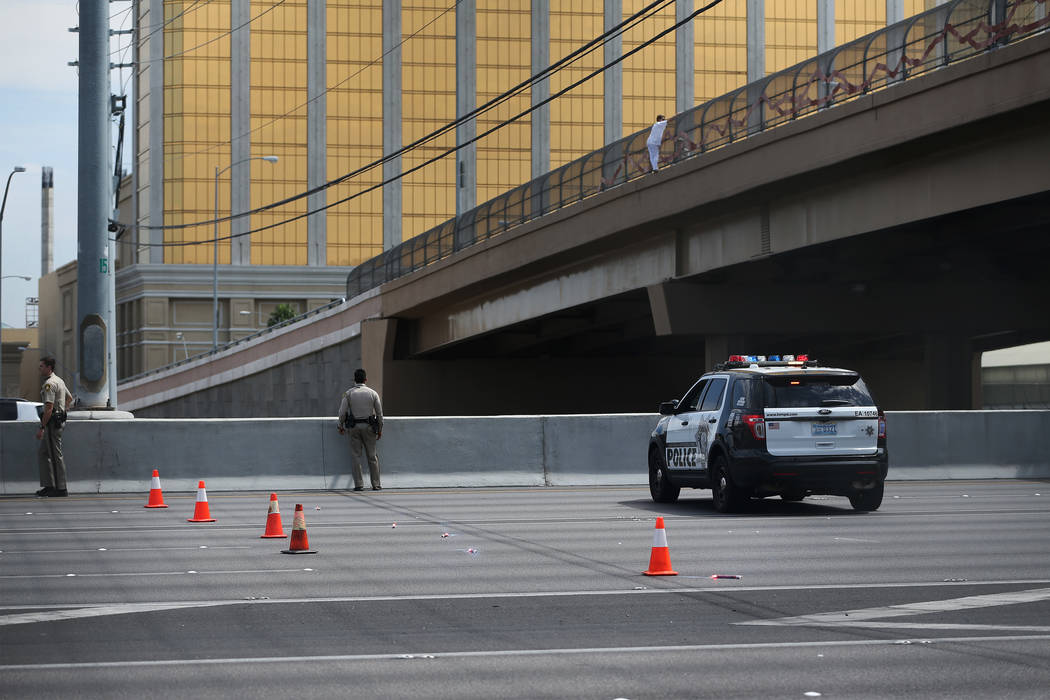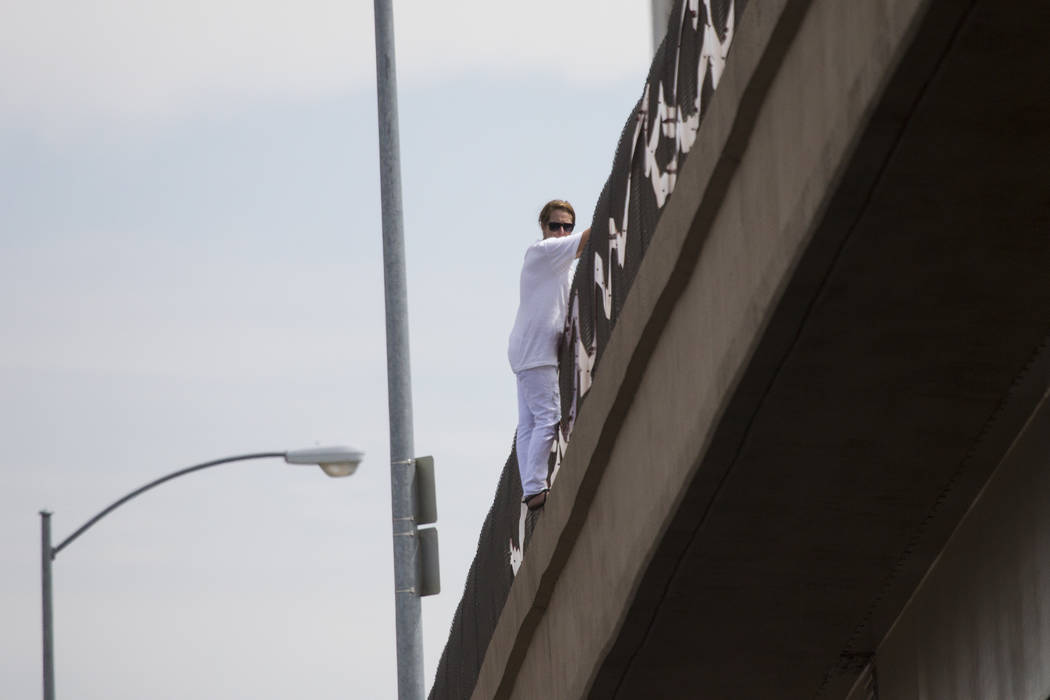 A distraught woman who threatened to jump off the Mandalay Bay Road overpass at Interstate 15 Monday afternoon forced intermittent lane closures of the freeway before she was rescued, the Clark County Fire Department said.
The fire department and Metropolitan Police Department units responded around 12:15 p.m. to reports that a woman was hanging on the outside of the overpass above the northbound lanes.
It took about 45 minutes and a fire truck ladder to get the woman down safely.
"The person was not in a good mental state and appeared to be suicidal," Fire Chief Greg Cassell said.
Contact Briana Erickson at berickson@reviewjournal.com or 702-387-5244. Follow @brianarerick on Twitter.
WARNING SIGNS OF SUICIDE
Signs of suicide can include changes in conversation, behavior and mood, according to the American Association of Suicidology. If a person talks about being a burden to others and feeling trapped; if a person starts acting recklessly or withdrawing from friends, family and activities; if a person starts experiencing rage, anxiety, or a loss of interest — among other factors — reach out to the person or seek help.
For more information, visit www.suicidology.org/resources/warning-signs. The National Suicide PreventionLifeline, 1-800-273-TALK (8255), provides access to trained telephone counselors, 24 hours a day, seven days a week.