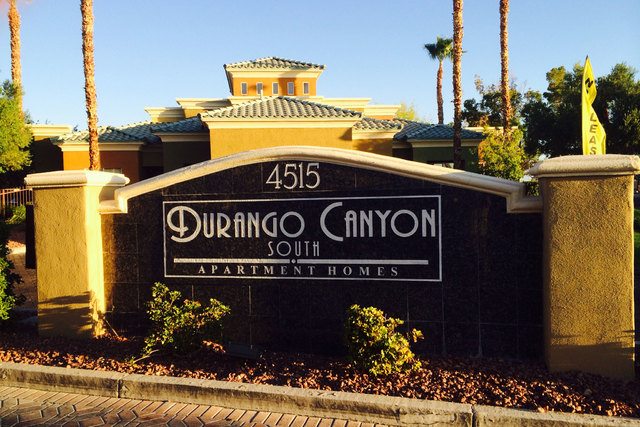 A man is hospitalized after being shot while breaking into a southwest valley home early Friday morning, Las Vegas police said.
A woman called police about 1 a.m. to report that a man had forced his way into her home at the Durango Canyon Apartments, 4515 S. Durango Drive, near Peace Way. Police said the man and woman had a relationship history.
The man, who police say is about 22 years old, kicked in the door and entered the woman's home. The woman shot at him twice with a handgun, striking him once in the chest.
The man ran out of the apartment and hid in a bush in a parking lot across from the apartment complex. He was found by a K9 unit and taken into custody. He was taken to University Medical Center where he remains in intensive care.
The woman suffered no injuries. The investigation is ongoing.
This is a developing story. Check back for updates.
Contact reporter Cassandra Taloma at ctaloma@reviewjournal.com or 702-383-0381.