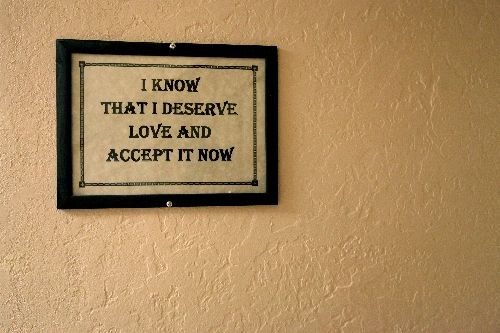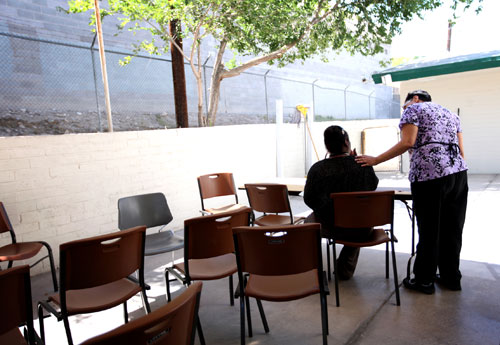 When the doorbell rings these days at the free detox center near downtown, staffers know what to expect.
A young face. A suburbanite. A heroin addict.
More young people from middle- and upper-class neighborhoods are getting hooked on the cheap, powerful opiate, staffers say, mirroring a national trend.
"If they ring the bell, I know immediately what they're on," said Angie Vente-Garcia, a detox technician at WestCare Nevada's Community Triage Center for adults. "It used to be crystal meth. Now it's heroin."
Young heroin addicts, ages 18 to 25, began turning up at the center with increasing frequency in recent years, desperate to kick the habit.
"How are you getting this drug?" Vente-Garcia asked. "You live in Green Valley. You live in Summerlin."
Drug dealers "are driving up to the neighborhoods," she said.
Federal drug enforcement officials say heroin dealers across the country are targeting middle America, a lucrative market.
Young drug users choose heroin because prescription opiates such as OxyContin are harder to get and expensive.
"It's $10 to $15 a pill," said Jose Hernandez, a Las Vegas police spokesman.
A bag of heroin goes for about $10.
Narcotics officers in Las Vegas have noticed a dramatic increase in heroin sales, Hernandez said. Police in Henderson and North Las Vegas reported the same trend.
Heroin had waned in popularity as more people turned to methamphetamine, said Keith Paul, a Henderson police spokesman.
"Then, as more people starting mis­using prescription pills, and those pills became harder to get and more expensive, people moved on to heroin."
Some young people get hooked on opiates after taking their parents' prescription pills.
"It's important to make sure you don't have extra prescription drugs in your medicine cabinet," Paul said, adding they can be dropped off for disposal at any Henderson police substation.
UNINSURED AND DESPERATE
Almost 800 people came to WestCare in each of the last two years looking to detox from heroin. More than 60 percent of them were under 30 years old.
A young heroin addict who's no longer under her parents' health insurance and has exhausted her family's patience often winds up at WestCare's door. Staffers say it's the only place in the Las Vegas Valley where the uninsured and destitute can undergo free, medically supervised detoxification.
"We are the safety net," said Amy Roukie, regional vice president for WestCare Nevada and Arizona. "We take those others don't want and give them the best treatment we can."
The low-slung building, near Washington Avenue and the north Strip, was constructed decades ago. By now, it's cramped and run-down.
Hospitals, police and social service providers refer people to WestCare. Others wander in off the streets. Many are homeless, or would be if they hadn't shown up here.
Young people accustomed to living in comparative luxury usually seek out WestCare quickly after becoming homeless, Vente-Garcia said.
"To go from that to living in the streets – they're not having it," she said. "They don't like what they see."
On a recent afternoon at WestCare, strung-out men and women were sleeping or tossing and turning on their single beds. They ranged in age from about 19 to 60.
Some people, further along in the detox process, haunted the halls or slouched on their beds, reading and writing. One pregnant woman quietly wept. Another, who looked to be in her late teens or early 20s, her hair neatly braided, was nursing a lollipop.
"You crave sugar when you're coming off opiates," said Erin Kinard, interim director of the center.
The men and women were detoxing from a variety of substances, including alcohol, methamphetamine, cocaine and heroin.
"When I first started, it was more older males with drinking problems," said Pat Palmer, a nurse practitioner at WestCare for the past six years.
WestCare administrators asked the Review-Journal not to print the names of anyone undergoing detox or give specific information about their identities.
Privacy laws prevented staffers from discussing individual cases.
HOW DETOX WORKS
Those who arrive for detox undergo an initial assessment with a case manager and see a certified nursing assistant. They get medication to ease withdrawal symptoms that vary according to their addiction, but may include tremors or twitching, anxiety, nausea, vomiting and even seizures.
"I feel dizzy and it's hard to go to the bathroom," said a bearded man around 50 as he lay on his back in bed. It was his third day of detox from methamphetamine and alcohol. "I'm so sick I don't want to get out of bed."
He added that he was "willing to do whatever it takes" to get sober. He sought treatment after an intervention by his family: "They love me so much."
A doctor or nurse practitioner examines each person entering detox within 24 hours. Those in the first stages are closely monitored.
At first, they sleep a lot. Over the course of a few days, staffers taper off their medication. As they begin to feel better, people in detox attend on-site recovery meetings, eat communal meals, watch movies, play games and help with chores. A psychiatrist visits the center regularly and makes referrals for those who need further mental health treatment.
One newly sober woman in her mid-30s was helping with the laundry. She decided to try detox after years of using methamphetamine and crack cocaine, in part because one of her now-grown children re-established contact with her. She lost custody of him and several other children because of her addictions.
"I didn't want them to see me living in a storm drain, sticking needles in my arm."
If she hadn't gotten sober, she "would have shot some bad dope and died."
Ideally, when an individual is ready, they will be placed in a longer-term rehab program, a sober living home or shelter. But that doesn't always happen, because the community is "really lacking in state-funded residential beds," Kinard said.
Roughly a third of those who complete detox either refuse placement or have no place to go. They're released to the street.
In better times, the center had 50 beds. Because of budget cuts, that number has shrunk to 36. Funding for the center's nearly $2 million yearly budget comes mainly from the state, local jurisdictions and hospitals.
The beds are typically full, and people stay an average of three days. About 300 people each month come to the center seeking services.
The community's need for free detox exceeds what the center is able to offer, Roukie said.
"We could double the amount of beds and fill them."
Detox services are voluntary, and people may simply walk away if they choose. Many do, some within hours.
REPEAT CUSTOMERS
A high percentage of those in detox are repeat customers. Some have been through the process a dozen times or more.
Vente-Garcia, the WestCare tech, tried detox 15 times before finally getting clean for good. Like many staffers, she's a recovering addict.
Like a growing number of young people, her drug of choice was heroin. She began using at 15 after an extended family member introduced her to the drug. At 18, her mother dropped her off at WestCare. She didn't stay long.
"When I tried to stop I got the sweats," she said. "I couldn't sleep; my body was shaking. I had anxiety and aches."
Vente-Garcia's mother kicked her out of the house. At one point she lived with her drug dealer.
"Everything got worse," she said. "I had abscesses on my skin, as many drugs as I wanted. I don't know why I didn't die."
At the time, Vente-Garcia was among the few young people she knew who used heroin. Now 31, she's been clean eight years.
"I got sick of being sick," she said. "I thought, 'This is ridiculous, disgusting.' My family was over it."
When she was using, heroin was available mainly in the urban core of Las Vegas, she said. No one imagined you could one day easily buy it in the suburbs.
When young people ring the bell at WestCare, Vente-Garcia is often the first person they see. She welcomes them warmly, fills out their paperwork, and shares a bit of her own story if she thinks it will help.
She offers them "a little food, a little hope and a shower."
"I tell them they're not alone. There's a purpose for their lives. Otherwise, they'd be dead."
Contact Lynnette Curtis at Lynnette.Curtis@yahoo.com.
Contacting Westcare
For more information about detox services at WestCare's Community Triage Center, call 702-383-4044.