2 Nevada Supreme Court justices to retire
December 4, 2017 - 12:21 pm
Updated December 4, 2017 - 8:54 pm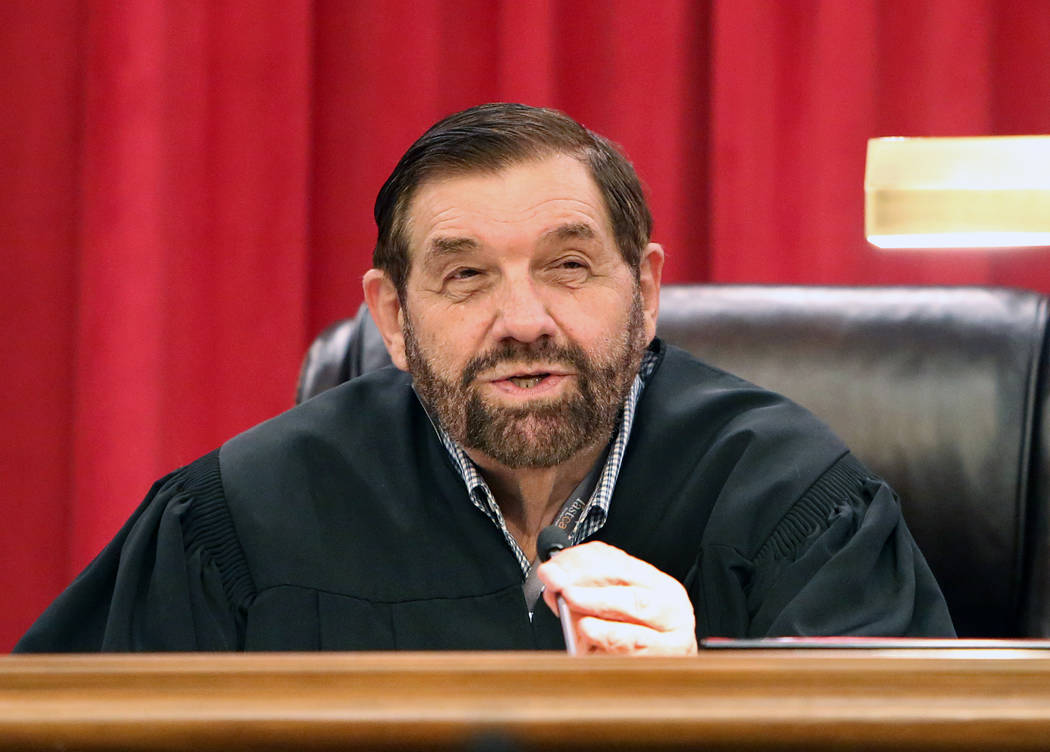 Two longtime Nevada Supreme Court justices announced retirement plans Monday.
Chief Justice Michael Cherry, first elected to the high court in 2006, plans to step down in January 2019, when his current term will end.
"It is with deep, heartfelt and mixed emotions that I announce today that I will not seek re-election," Cherry said.
Justice Michael Douglas, who was appointed to the court in 2004, will take over as chief justice next month and will retire from the bench at the end of his term in January 2019.
Douglas, the high court's first black justice, and Cherry each made brief statements before hearing arguments Monday in Las Vegas.
"We are approaching campaign season," Douglas said. "And I need to make it easier for those who wish to apply for certain jobs and certain positions."
Both men later told the Las Vegas Review-Journal that they planned to continue hearing cases as senior justices after their retirements.
Douglas, 69, also expects to devote more time to his family, including three grandchildren.
He said he still enjoys working as a justice but finds himself less passionate about campaigning for the seat.
Douglas referred to the job as "a jealous mistress" that demands one's full dedication.
"To make a difference and do it right, you need to put in the time and attention," he said.
He has prided himself on being "honest and fair" as a justice.
"It's not about who is in front of me," he said.
Cherry, who turns 73 on Sunday, said he wants to spend time with his family, which includes two grandchildren, and continue charity work.
"If you take from a community, you've got to give back," he said.
Cherry moved to Nevada in 1970 and landed his "dream job" with the Clark County public defender's office before he went into private practice.
He served as special master of litigation for the 1980 MGM Grand hotel fire, acting as a liaison between attorneys involved in multimillion-dollar cases and the court. He was named the first Clark County special public defender a year before being elected a Clark County district judge in 1998.
"I never thought I'd be a lawyer. Then I became a judge," he said. "I really love this job. I've done different things, but I've enjoyed every one I've done."
Meanwhile, Nevada Court of Appeals Chief Judge Abbi Silver told reporters she plans to run for the seat being vacated by Douglas.
"It's obviously the pinnacle of my legal career," Silver said. "This is what I've been working for my entire career — to become a justice on the Nevada Supreme Court."
Clark County District Judge Elissa Cadish announced plans to campaign for Cherry's seat. In an interview with the Review-Journal, she pointed to her "broad, bipartisan support in the legal community and the community at large."
Contact David Ferrara at dferrara@reviewjournal.com or 702-380-1039. Follow @randompoker on Twitter.