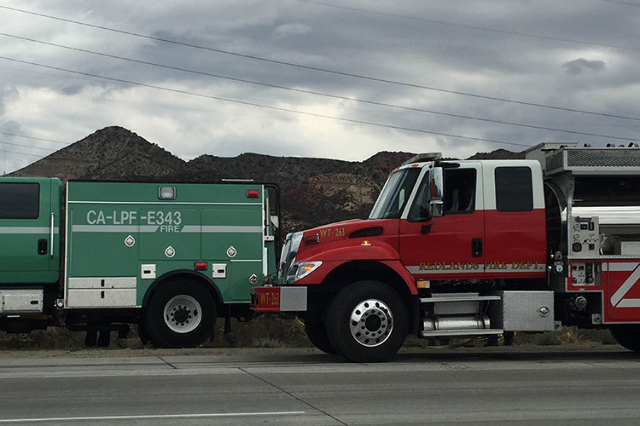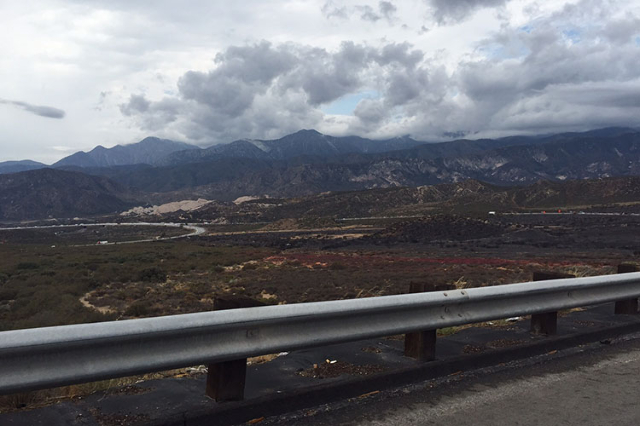 The California Highway Patrol is investigating alleged price-gouging by towing companies that moved vehicles from Interstate 15 after the North Fire that burned more than 5,000 acres and torched 20 cars.
Steve Carpia, a spokesman for CHP'€™s Inland division, said police are investigating claims that some tow companies charged more than $1,000 in towing and storage fees after Friday afternoon'€™s fast-moving fire in Cajon Pass.
Some tow companies have said they would refund money to people whose cars were trapped in the firestorm. Carpia said the fire started near the northbound I-15 lanes and was fanned by 40 mph winds up a ravine to the southbound lanes. Traffic came to a halt as flames jumped across the highway. CHP urged drivers to abandon their vehicles and leave the keys inside.
"€œBy the time we got there, people were already out of their cars and walked or got rides from other people to seek shelter," Carpia said.
About 200 vehicles were stopped on the highway and 20 vehicles, including two 18-wheel trucks, and a boat were destroyed. Carpia said many drivers returned to their cars and drove away after firefighters determined it was safe, but some couldn'€™t be located and the CHP called for tow trucks to voluntarily move vehicles to reopen the highway.
While CHP officials requested vehicles be moved to a dirt lot near California Highway 138, tow companies took them to their storage lots. Several towing companies that moved cars weren'€™t on the Inland division's regular towing rotation, but the CHP recorded license numbers and determined where every car was taken.
When motorists received an unexpected towing bill, they took to social media to criticize the towing companies. On Sunday, Gonzales Tow of Victorville issued a statement saying it would refund money and donate its services to San Bernardino County.
"Our company does not operate on people'€™s hopelessness and any illegal activity or overcharging,"€ the statement said. "We understand the public's concerns and decided we will not be a tow company who will profit from the obvious situation."
Follow @RickVelotta on Twitter. Contact reporter Richard N. Velotta at rvelotta@reviewjournal.com or 702-477-3893.