Government ordered to pay legal fees in highway forfeiture case
August 25, 2015 - 2:14 pm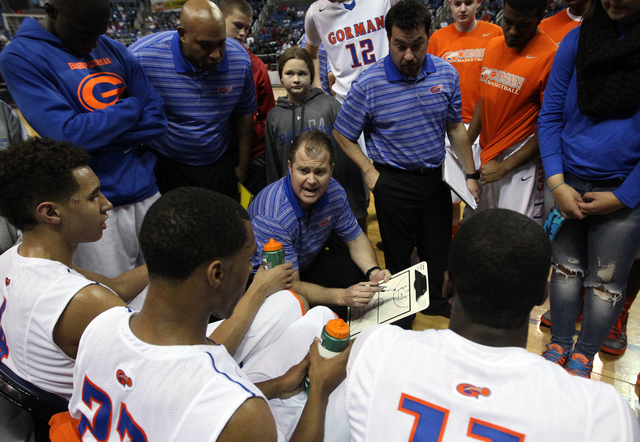 A federal judge Tuesday ordered the government to pay $146,938 in legal fees to the driver of a motor home who fought the seizure of cash from the home on a Nevada highway.
In June Senior U.S. District Judge Larry Hicks ordered the government to return $167,000 that Elko County sheriff's deputies confiscated during a traffic stop along Interstate 80 in January 2013.
Hicks scolded prosecutors for not being candid in court filings about what led to the seizure and invited the driver, Straughn Gorman of Hawaii, to seek attorney fees. His Las Vegas lawyer, Vincent Savarese, later detailed $153,000 in costs.
Two weeks ago, prosecutors with the U.S. attorney's office in Reno gave notice that they are challenging the order to return the money at the 9th U.S. Circuit Court of Appeals in San Francisco. They also argued against awarding the legal fees.
But Hicks on Tuesday ruled against the government again. He found that significant legal expenses were incurred by Gorman during the civil forfeiture fight over the $167,000 and said the government's "own actions" may have increased the hours billed by Gorman's lawyers.
"I am very pleased by Judge Hicks' decision to order this substantial award of attorney's fees to our client," Savarese said. "And I am gratified by the Court's specific finding that the award was particularly justified by the high quality of representation successfully provided on his behalf."
Had the highway seizure occurred this year, it's unlikely the government would have even taken the case to federal court.
In January, then-U.S. Attorney General Eric Holder scaled back the Justice Department's policy of pursuing civil forfeitures of "adopted" assets seized by state and local law enforcement.
Holder's order banned adoptions unless the assets include firearms, ammunition, explosives, child pornography or other property related to public safety.
Civil forfeiture laws allow the government to seize funds from suspected criminals without charging them with a crime
In the Elko case, Gorman was neither charged nor even cited for a traffic violation, and no drugs were found during the search of the motor home.
Contact Jeff German at jgerman@reviewjournal.com or 702-380-8135. Find him on Twitter: @JGermanRJ