Lake Tahoe faces decline in skiing, gambling
December 17, 2017 - 9:05 pm
Updated December 17, 2017 - 9:16 pm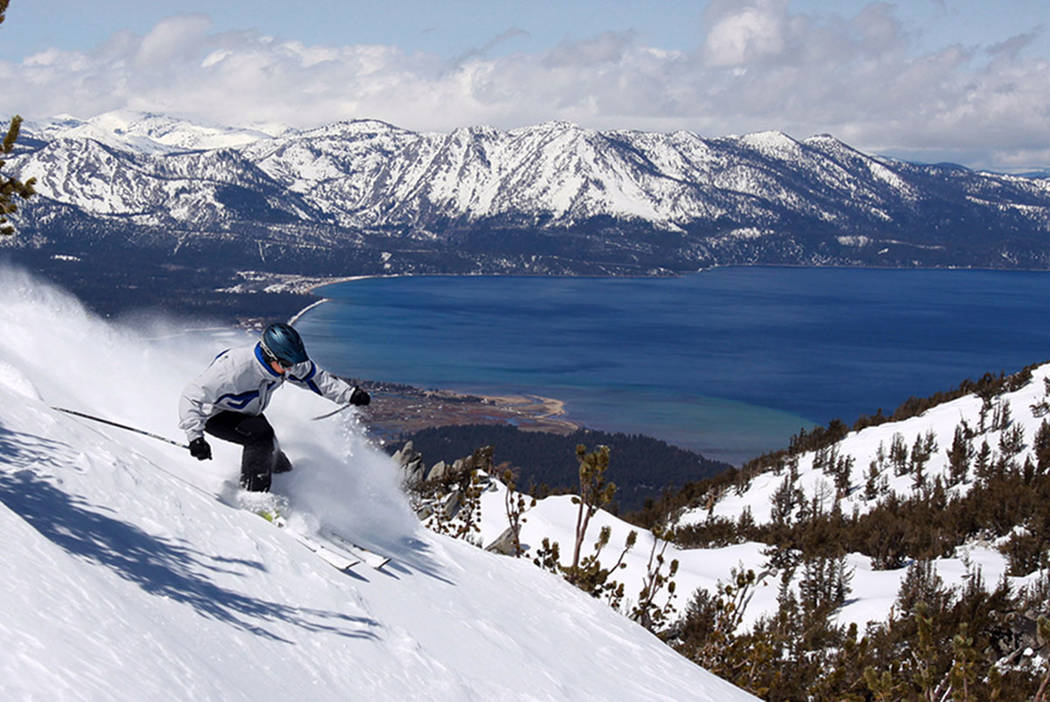 STATELINE — Skiing and gambling have dominated winter tourism on Lake Tahoe's South Shore for years, but travel experts say that's changing.
Tourism marketing experts say travelers are hitting the slopes and slots less and climate change is threatening snowfall.
"Gaming and skiing have defined the destination for a long, long time," said Carl Ribaudo, president of tourism marketing firm SMG Consulting. "But there's been impacts within each of those areas. On the skiing side, we've been impacted by a fairly flat market in terms of skier-day growth, we've got changing demographics with millennials, and we've got climate change issues."
The baby boomers who helped the industry expand are skiing less and millennials are not hitting the slopes nearly as much as the previous generations, said Ralf Garrison, founder of DestiMetrics, a resort lodging analytics firm.
"We're finding that the historical attractions are no longer as popular as they used to be, in fact the kinds of things that are growing that work as attractions are not the outdoor sports of old," Garrison said.
Ribaudo agreed, noting that skiing is becoming one of the amenities that falls under the umbrella of recreation on the South Shore, just as gambling is becoming a part of the area's entertainment scene, not the majority of it.
"People are still skiing and boarding, but they are also hiking, mountain biking, and there's more snow-playing, so it's beginning to diversify within the recreation category," Ribaudo said. "The same thing in entertainment. We now begin to look at gaming as an element of entertainment. We have concerts and events that are broadening the definition of entertainment."
Ribaudo pointed to the success of Harveys' summer concert series and the rapid growth of the SnowGlobe Music Festival. The three-day festival has grown from 7,500 attendees in 2011 to 19,000 just five years later.
The South Shore is now home to six craft breweries with one more slated to open in the new year, The Record-Courier in Gardnerville reported.
"So when you look at it from a destination competitiveness standpoint, we become increasingly more competitive the more we broaden the appeal of the destination," said Ribaudo. "I think that's absolutely critical for us to succeed."