Nevada man who killed as a teen paroled
November 18, 2014 - 4:29 pm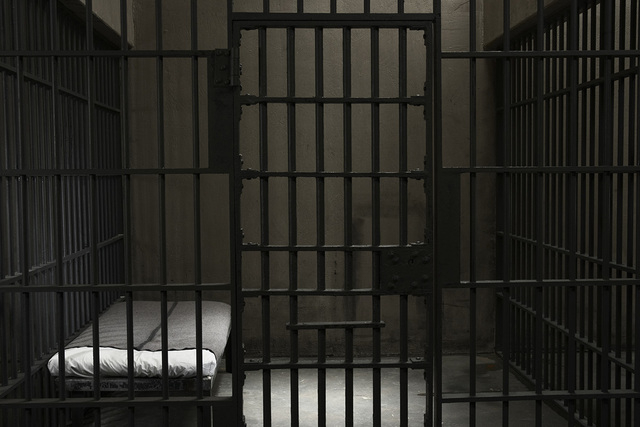 CARSON CITY — A Nevada prison inmate serving time for a Las Vegas murder he committed as a 14-year-old in 1998 won a pardon Tuesday that will make him eligible for mandatory parole in January.
The Pardons Board, made up of Gov. Brian Sandoval, Attorney General Catherine Cortez Masto and the seven members of the Nevada Supreme Court, voted unanimously to grant the relief to Marcus Dixon.
Dixon was originally sentenced to 40 years to life for the fatal shooting of Daryl Crittenden, but the Pardons Board in 2006 reduced that term to 15 years.
While not discounting the seriousness of the crime, Sandoval said Dixon had satisfied the requirements set by the Legislature in 2009 for mandatory parole.
The crime occurred when Dixon and a cousin were in front of a supermarket and a car came by with two young men who are alleged to have insulted the two. Dixon shot at the vehicle, killing Crittenden and wounding the other occupant.
Dixon will be under lifetime supervision upon release.