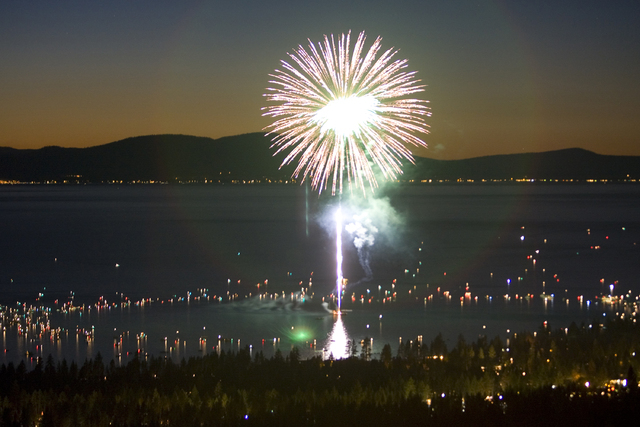 STATELINE, Nev. — Tourism officials at Lake Tahoe say that obtaining Nevada-based sponsorship for their annual Fourth of July and Labor Day fireworks shows will help free them from California regulators after settling a lawsuit over pollution.
Leaders of the Lake Tahoe Visitors Association say they've turned over their long-term sponsorship of the show to the Tahoe Douglas Visitors Authority on Nevada's east shore.
Tourism officials say the change means primary regulation of the fireworks falls to Nevada officials.
The shows feature spectacular, boat-launched displays and draw tens of thousands of people annually.
The association is based in Stateline. It represents hotel-casinos businesses on both sides of the California-Nevada line.
Association Director Carol Chapin told the Douglas County Board of Commissioners this week that Nevada is a much friendlier place to shoot fireworks.