Primm lotto store draws crowds ahead of Mega Millions drawing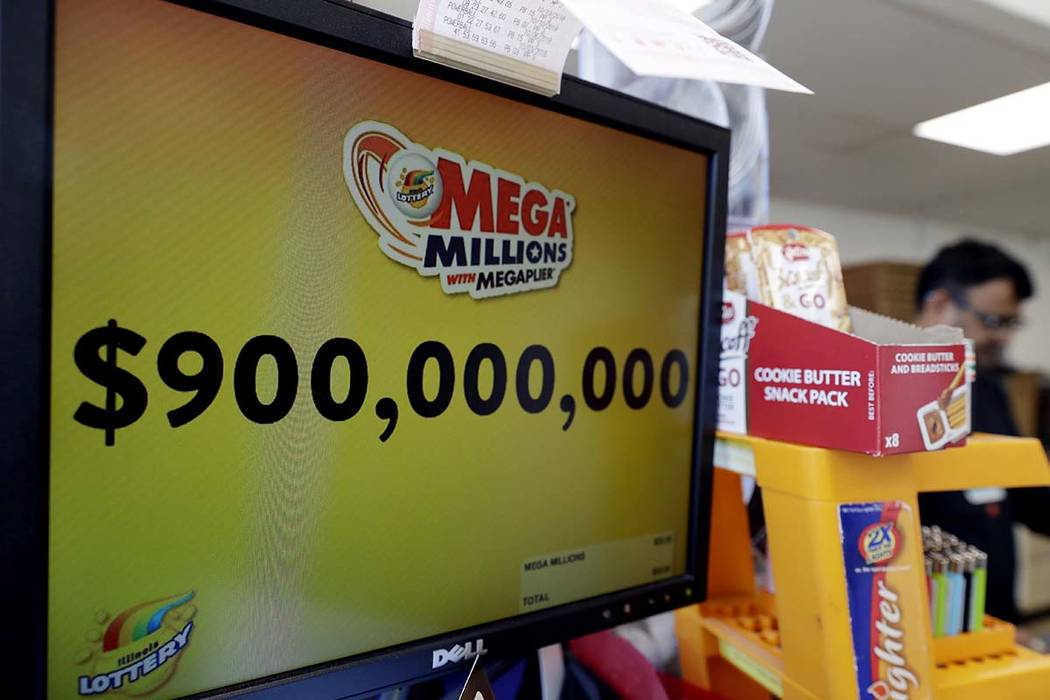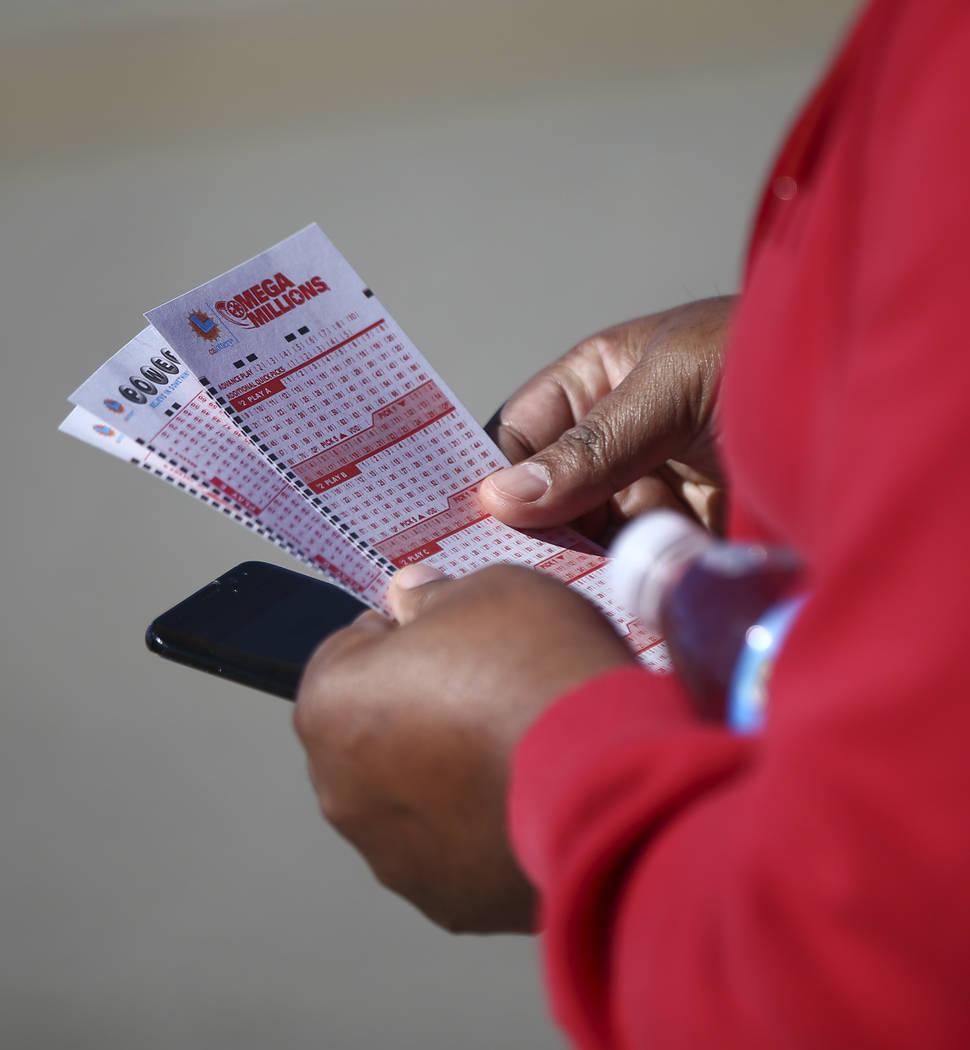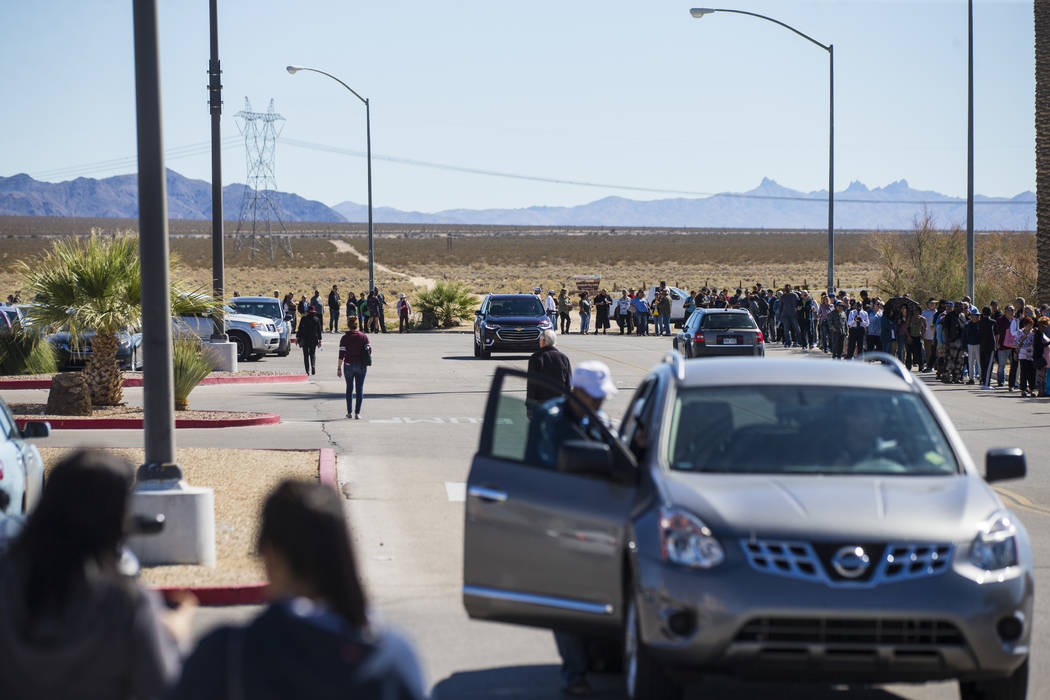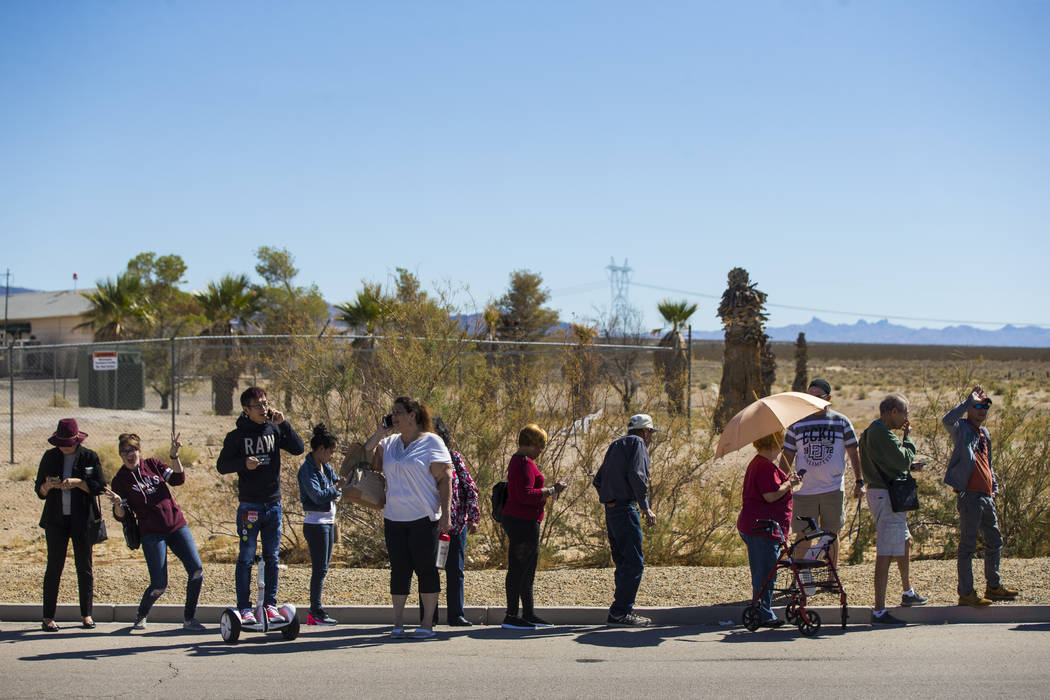 Hundreds of people were feeling lucky Thursday as they waited for a chance to buy tickets in Primm for what is expected to be the second largest lottery jackpot in U.S. history.
They stood for hours in lines that snaked around the Primm Valley Lotto Store 45 miles southwest of Las Vegas to buy $2 tickets for an estimated $970 million Mega Millions jackpot.
The current Mega Millions jackpot eclipses the previous record for the twice-weekly, multistate game when three people split a $656 million jackpot in 2012, according to the California Lottery.
One or more people could become multimillionaires if their tickets match the jackpot numbers drawn at 8 p.m. Friday. If there's just one winner and that person decides on the lump sum option instead of an annual payout, the jackpot should pay out a little over $500 million.
That's more than enough to buy the five most expensive homes for sale in Las Vegas — about $66 million total — with plenty of winnings to spare.
Trying their luck
The odds are stacked against ticket buyers dreaming of lottery riches. The chances of winning Friday's jackpot are 302.6 million to 1, according to lotteryusa.com.
Yolanda Shock, 50, had her "fingers crossed" that she could beat those odds, she said as she stood in line with her mother.
The Summerlin resident said she will try her luck again if no one wins the jackpot Friday, but wishes she didn't have to drive from Las Vegas to Primm to buy tickets.
"They should just go ahead and do it," Shock said about Nevada making the lottery available in the state. "That way we wouldn't have to go through all this."
The long drive and longer odds also didn't deter other Las Vegas Valley residents, including Rudy Pamintuan, from making the trek out to Primm.
The 47-year-old Henderson man stood in line Thursday afternoon to buy tickets for more than 250 people. He organized groups of mutual friends to pool their money through Facebook, creating a page titled "Making Winning Lotteries Great Again" that includes people from seven different countries.
"It's like, 'Why not make it a party?" Pamintuan said after standing in line for 45 minutes, still far away from the store's front entrance.
When the store opened at 8 a.m. Thursday, people were already in line, said Barbara Martinez, who manages the Primm store. By 3:30 p.m., the long line took about two hours, she said.
Even so, she said, "We've seen them bigger."
John and Sherry Courtney made waiting for the lottery a family affair Thursday with their 1-year-old grandson, Jack, and their 7-year-old Maltese poodle, Taffy.
"It's a great day to be out here," Sherry Courtney said as she pushed a stroller with Jack and Taffy inside.
The Las Vegas couple said they plan to host a lottery party when the numbers are revealed Friday. The two were buying tickets for nine people, who will split the money if someone wins, John Courtney said.
The 63-year-old said he and his wife traveled to the Primm store because they heard past winners had bought tickets there. If they win, the couple plans to travel and spread the wealth around.
"We'll see what we get," John Courtney said. "You take care of your family, obviously. You'd have a hard time, I think, spending that kind of money."
Powerball also rises
The Mega Millions jackpot last was won July 24, when a California office pool of 11 co-workers shared $543 million; it was then the largest prize ever won on a single ticket in the game, according to the Mega Millions website.
The largest lottery jackpot in U.S. history — a $1.6 billion Powerball jackpot — hit in 2016, according to the lottery.
No one on Wednesday picked the winning numbers for the current Powerball jackpot, which was $378 million and growing.
If someone else wins Friday's Mega Millions jackpot, don't despair. There's still a chance to win another huge jackpot — an estimated $430 million — at 8 p.m. Saturday, when Powerball has its next drawing.
According to CNBC, the odds of winning both jackpots is 1 in 88 quadrillion, that is 1 in 1,000,000,000,000,000. Don't hold your breath.
Contact Katelyn Newberg at knewberg@reviewjournal.com or 702-383-0240. Follow @k_newberg on Twitter. Review-Journal staff writer Max Michor contributed to this report.
Where to buy Mega Millions tickets
The Primm Valley Lotto Store, 31900 Las Vegas Blvd. South, is the closest store for Las Vegas residents to buy lottery tickets, off Interstate 15, about 45 miles southwest of Las Vegas.
Other locations include the Nipton Trading Post, 107355 Nipton Road, Nipton, California, about 20 miles southeast of Primm, and the Arizona Last Stop, about 60 miles southeast of Las Vegas, near mile marker 30 on U.S. Highway 93 in White Hills, Arizona.