Sections of Lake Mead's Historic Railroad Trail to undergo repair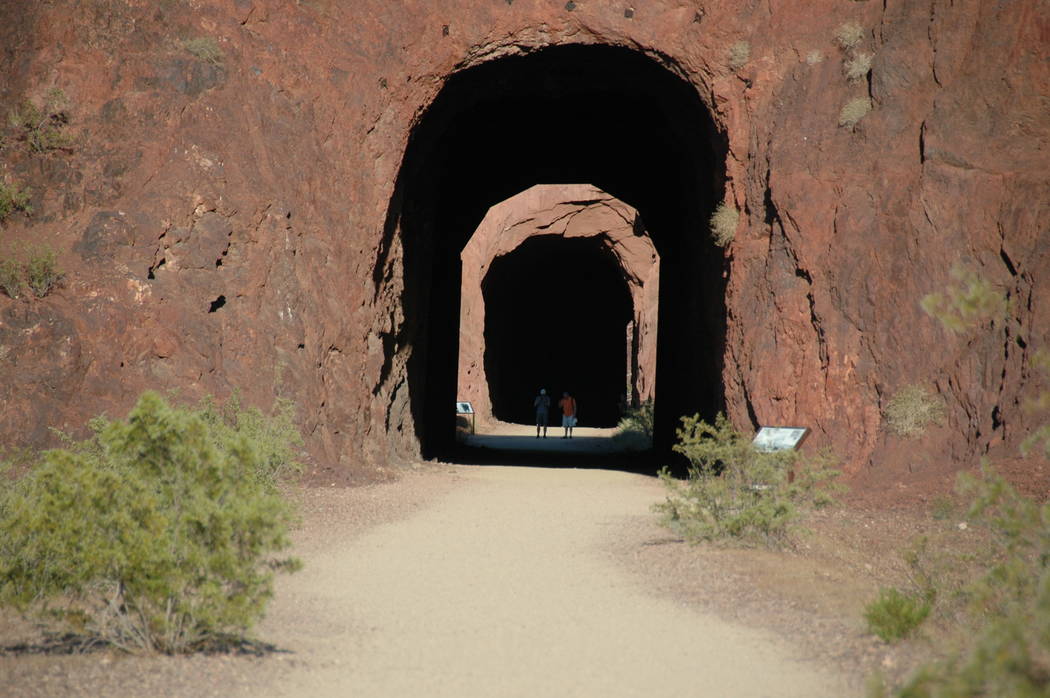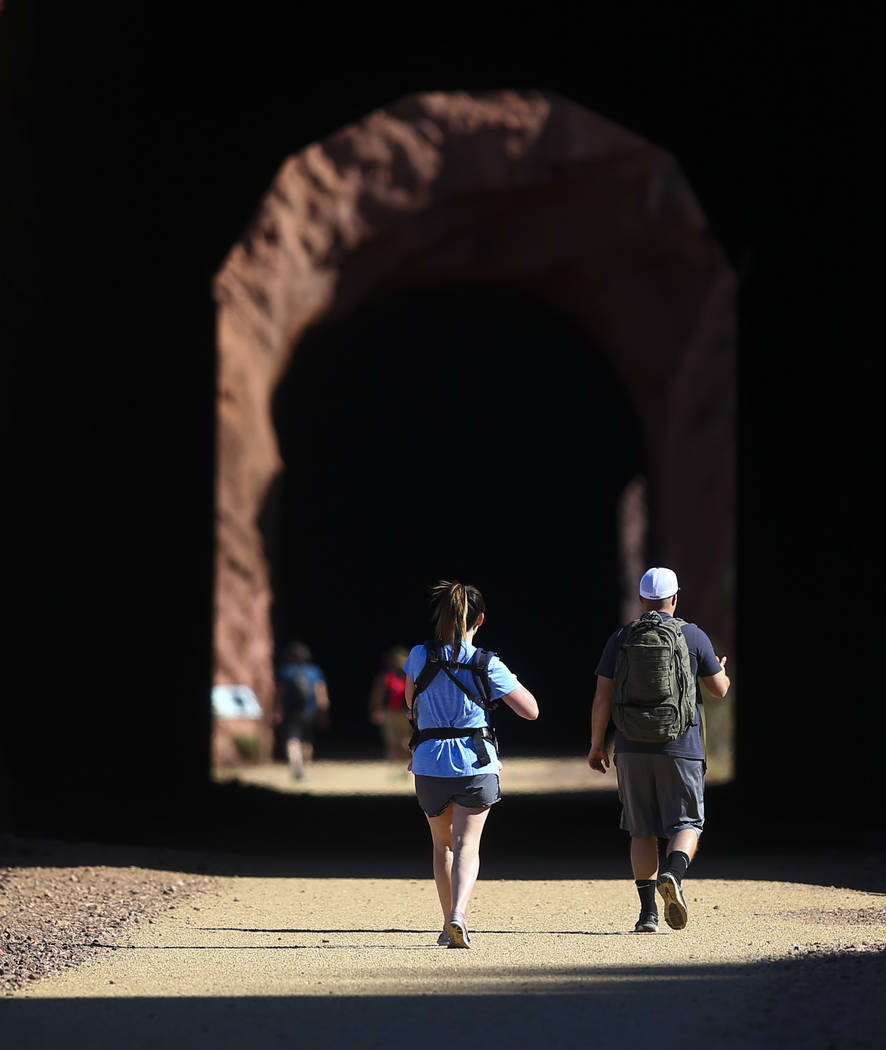 Repair work will close sections of the Historic Railroad Trail in the Lake Mead National Recreation Area for about a month starting Monday, Lake Mead officials announced Thursday.
Five tunnels along the trail will undergo repairs one at a time Mondays through Thursdays until Nov. 15, Lake Mead officials said in a release Thursday. Crews will remove loose rocks and repair cracks, as well as missing building material.
On construction days, hikers can still walk along the trail from the National Park Service or Bureau of Reclamation trailheads to the tunnel under repair.
The entire trail will be open Fridays, Saturdays and Sundays, as well as during federal holidays. Any races or ranger programs scheduled during construction will still take place, officials said.
The tunnels along the nearly 4-mile trail, which overlooks Lake Mead, make up a portion of a railroad route that ran from Boulder City to the Hoover Dam from 1931 to 1961.
The $150,000 project is funded through cyclic maintenance, officials said.
Contact Katelyn Newberg at knewberg@reviewjournal.com or 702-383-0240. Follow @k_newberg on Twitter.