Sign-ups drop, so far, for health insurance exchange in Nevada
November 28, 2018 - 6:24 pm
Updated November 29, 2018 - 9:20 am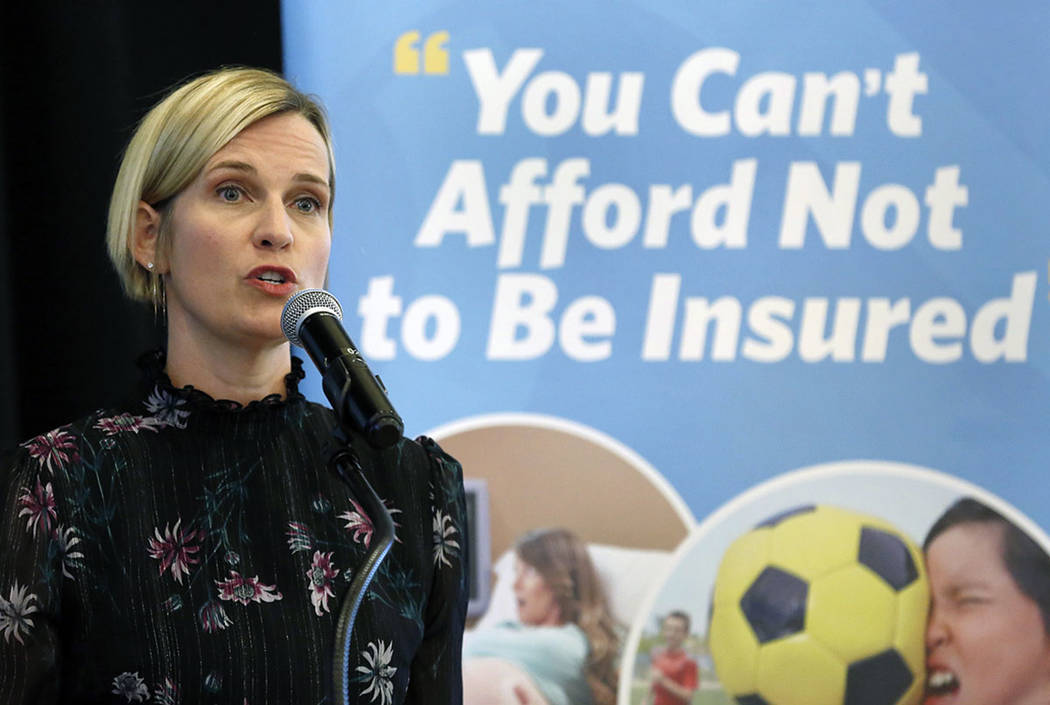 Purchases of policies on the Affordable Care Act's health insurance marketplaces are down nationwide and in Nevada through the first four weeks of open enrollment, the Centers for Medicare and Medicaid Services reported Wednesday.
Enrollments were down 12.8 percent nationwide and an even steeper 13.3 percent in Nevada.
While the figures concern Heather Korbulic, executive director of Nevada's Silver State Health Insurance Exchange, they don't come as a shock, she said.
"We're really focusing on pushing on the gas pedal with everything we can," she said.
Korbulic said sign-ups have been affected by competition from association health plans tailored to small-business owners and sole proprietors; the Trump administration's elimination of the individual mandate that penalized the uninsured; and a widespread robocall campaign urging potential buyers to instead tap into so-called short-term, limited-duration plans and health-sharing ministries.
The Trump administration's proposed change of a public charge rule also has had a "chilling effect" on immigrants signing up, Korbulic said.
The policy change would consider use of public benefits programs as a basis to deny an immigrant's petition to legally enter the United States, obtain a green card or adjust an immigration status. It wouldn't penalize anyone for buying a subsidized plan on the exchange, she said.
CMS also released a report Wednesday that found about 86 percent of those who selected an exchange plan during open enrollment last year paid for it and remained insured into early 2018.
About 12 percent of those who picked a plan in Nevada's marketplace last year weren't eligible for subsidies, which cover people who earn up to 400 percent of the federal poverty level — or $48,560 for a single person. Meanwhile, 17 percent of the 91,003 people who selected a plan didn't pay the premium necessary to complete enrollment.
It's not unusual, Korbulic said. Sometimes, people don't know they haven't finish enrolling, or someone else helped them enroll but didn't "close the loop," she said.
As officials at the state exchange prepare to transition to a state-run platform by the next enrollment period, Korbulic said, her team is hoping to use data collected in-house to help people re-enroll and remember to follow through with plan payments.
"The ability to retain is going to increase tenfold," she vowed.
Contact Jessie Bekker at jbekker@reviewjournal.com or 702-380-4563. Follow @jessiebekks on Twitter.
Sign-ups end Dec. 15
Open enrollment extends through Dec. 15 on the health insurance exchange.
Plan rates can be accessed through healthcare.gov. To find a licensed broker or navigator to help with plan selection, visit nevadahealthlink.com.