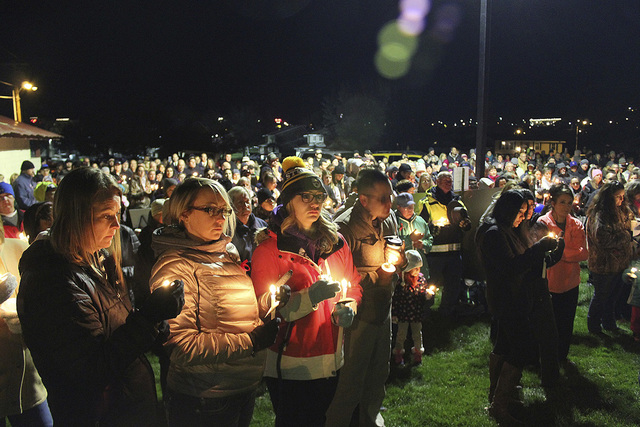 MENDON, Utah — A paramedic from northern Utah killed in the crash of a twin-engine medical air ambulance in Nevada has been laid to rest.
The Herald Journal newspaper in Logan reports that 24-year-old Jake Shepherd of Nibley was remembered at his Monday funeral as a man who loved his work, even when calls went out at 3 a.m.
Colleague Travis Allred says Sheperd loved and trusted everyone he met and truly cared about his patients.
He was married to his high school sweetheart and had three children.
Sheperd died Nov. 18 when the Salt Lake City-bound Piper PA-31T aircraft crashed and burned in Elko shortly after takeoff. The cause is under investigation.
American Medflight pilot Yuji Irie, nurse Tiffany Urresti and patient Edward Clohesey were also killed.
No one on the ground was injured.
RELATED
Pilot likely saved lives in medical plane crash, Elko police say
Hundreds turn out for memorial for people killed in Elko plane crash