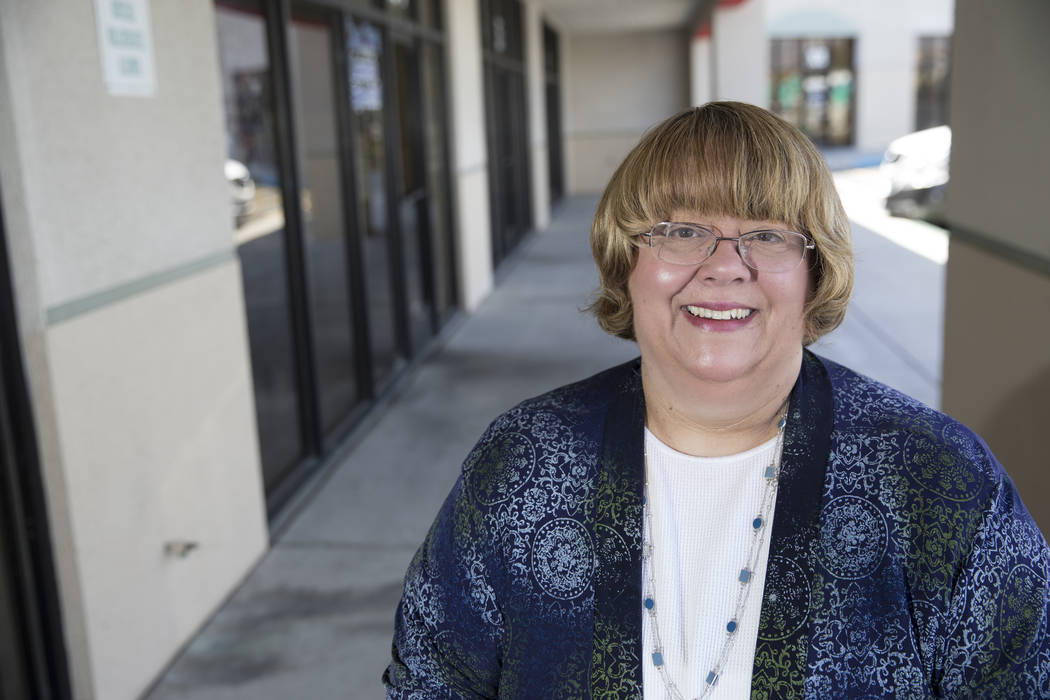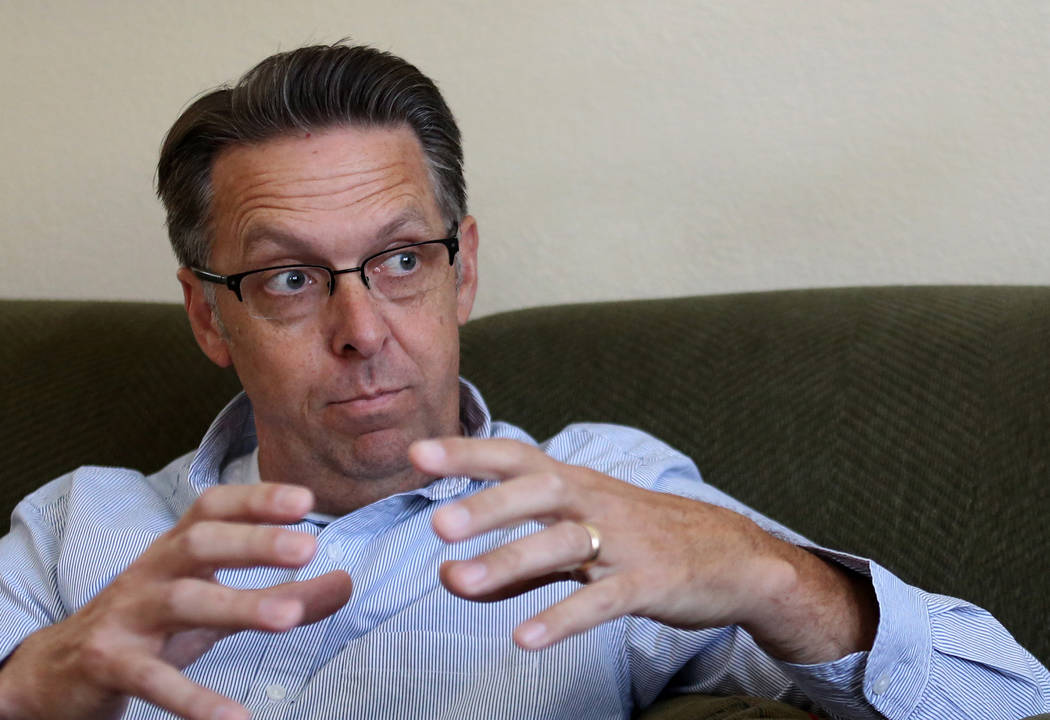 Small business owner Scott Black unseated two-term incumbent Anita Wood during Tuesday night's general election to represent Ward 3 of the North Las Vegas City Council.
Black jumped into his first political run as a relatively obscure candidate attempting to unseat a two-term incumbent, and with 3,252 ballots counted by 9 p.m., he had 54.1 percent of the vote, well ahead of Wood's 45.9 percent tally.
Black will be sworn in July 5 at City Hall, along with Mayor John Lee and Councilman Isaac Barron, who both won re-election in the April primary.
"I'm ready to go to work for the people of Ward 3, I'm ready to learn, and I'm ready to listen," Black said as he watched election returns with his family and supporters at Thai Basil restaurant in North Las Vegas.
"The most amazing thing I've been able to do is knock on doors and meet people," Black said. "Whether it's weekly or monthly, I want to keep knocking on doors and continue meeting people."
Wood, who watched election returns at home, called Black to concede the race just before 9 p.m. While campaigning, Wood touted her experience while Black presented himself as a challenger who offered "a fresh perspective."
"It has been an absolute honor and privilege for me to serve the residents of Ward 3, and I can't think of anything I enjoyed more," Wood said. "I wouldn't trade the last eight years for anything, and I certainly wish Scott Black the best of luck in his new position."
Black, owner of the graphic design company LogoZoo, said he wants to form a coalition of small business owners in Ward 3. Black also said he wants to create a marketing campaign to change negative perceptions of North Las Vegas.
The 46-year-old Republican got a significant boost when he received a coveted endorsement from the mayor, a Democrat. He was also backed by the unions representing North Las Vegas police officers, police supervisors, firefighters and city employees.
In a race that started with five candidates, Wood and Black emerged at the top two vote-getters in the April primary.
Headed into Tuesday, Wood collected $208,673 in campaign contributions since mid-2016, and spent $207,551 this year, according to records filed with the Nevada secretary of state's office.
Black only started raising money this year and collected a reported $141,627 through June 8. His campaign has spent $112,383.
Contact Art Marroquin at amarroquin@reviewjournal.com or 702-383-0336. Find @AMarroquin_LV on Twitter.
North Las Vegas City Council Ward 3
Election results as of 9:02 p.m. Tuesday
Scott Black: 54.09 percent
Anita Wood: 45.91 percent
Source: Clark County Elections Department