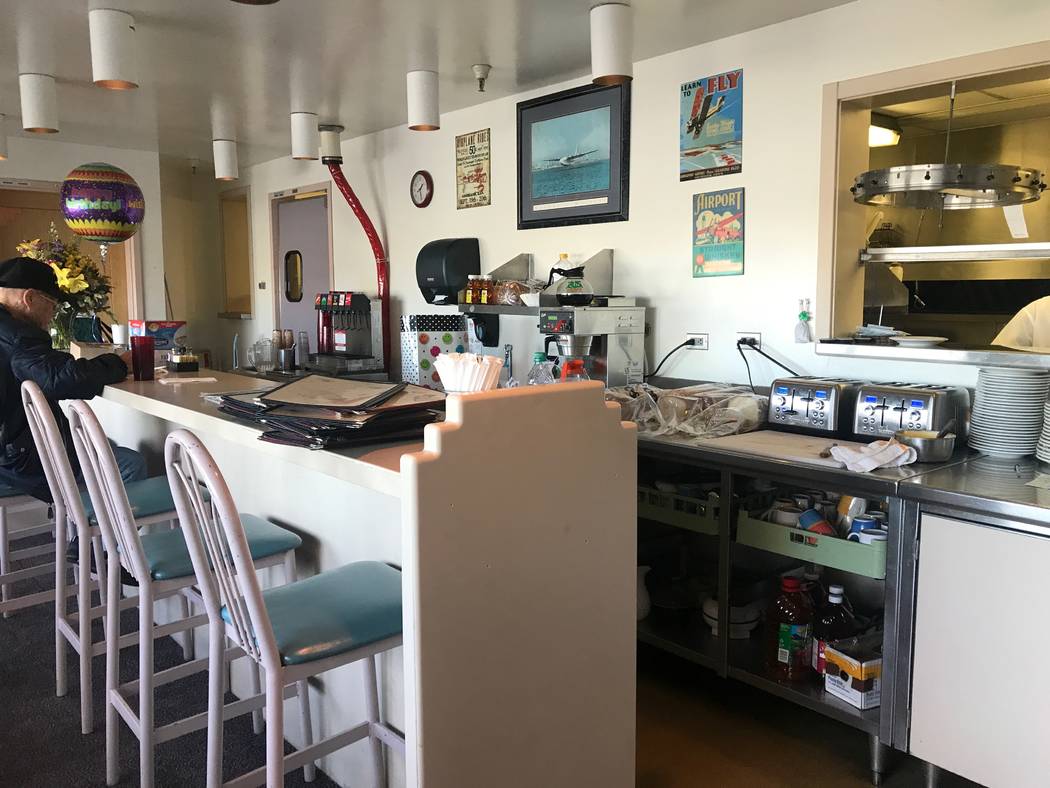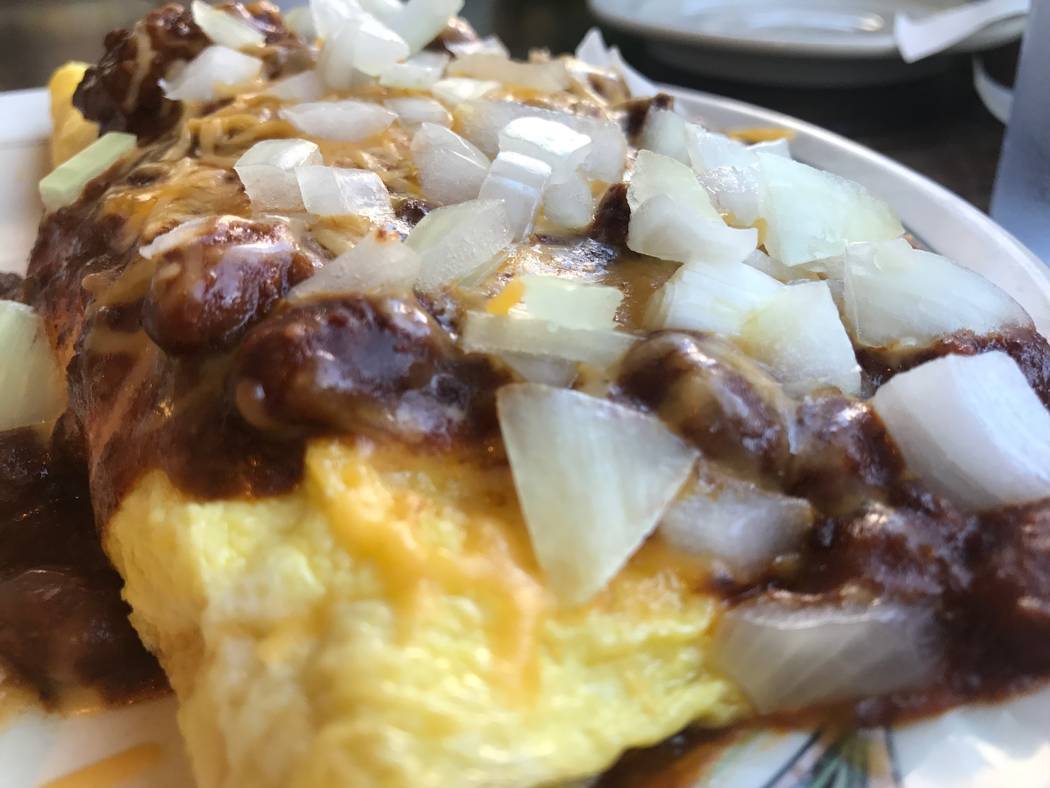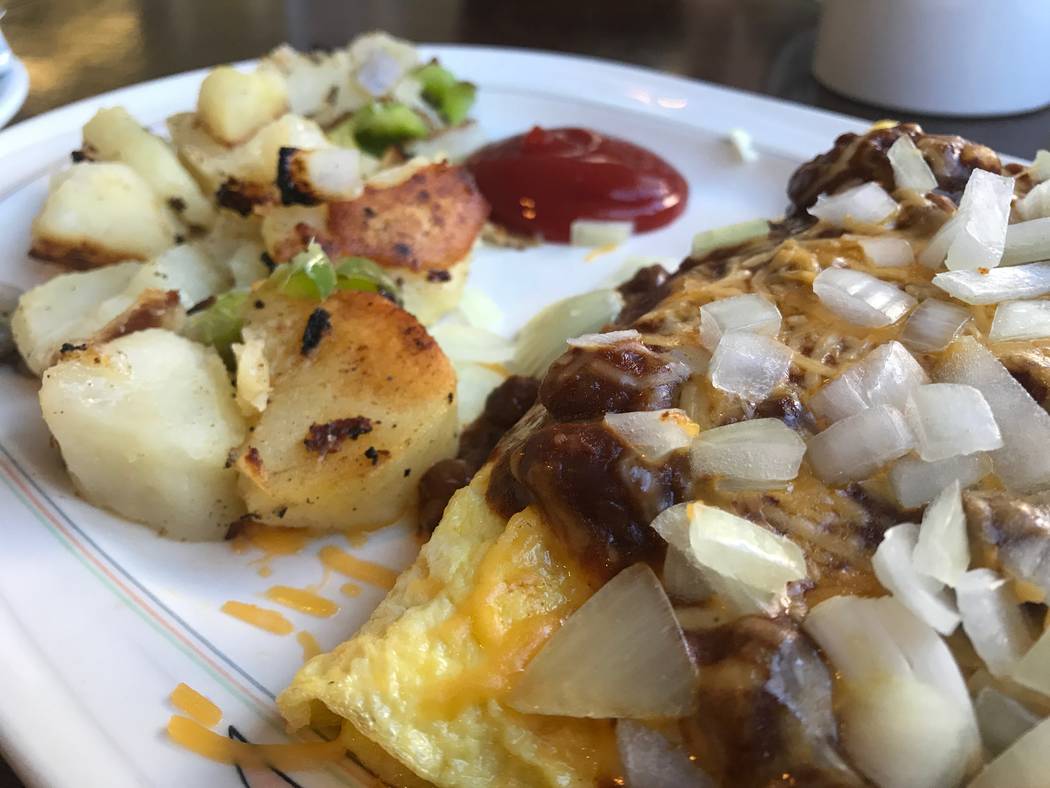 Sunshine & Tailwinds Cafe has a new view at the North Las Vegas Airport.
The cafe, which opened about 35 years ago under the name Sunshine Cafe with different ownership, changed locations in 2015 because the former building near Vegas Drive and Decatur Boulevard was falling apart, co-owner Steve Maynard said. Maynard, who operated two coffee shops with his wife for about 13 years, bought the cafe with partner Tara Gilbert in 2001, he said.
Now, customers can view vintage helicopters, airplanes and cars at the airport as they eat. The owners added "Tailwinds" to the name to highlight the new location, Maynard said. They have toy planes hanging from the ceiling.
Sunshine & Tailwinds Cafe sells breakfast meals such the pioneer breakfast (eggs, potatoes, choice of meat and pancakes) for $8.95, omelets for $7.50, and chicken fried steak with eggs for $9.50, Maynard said. Lunch items include salads for $8.25, sandwiches starting at $4.25 and burgers starting at $6.95.
For dinner, they offer a breaded pork chop meal (with country gravy, vegetables and potato for $10.95), homemade meatloaf ($12.95) and grilled tilapia filets for $12.95.
Contact Kailyn Brown at kbrown@viewnews.com or 702-387-5233. Follow @kailynhype on Twitter.
Sunshine & Tailwinds Cafe
Where: 2730 Airport Drive
Hours: 7 a.m.-6 p.m. daily
Phone: 702-644-0020
Social media: facebook.com/SunshineAndTailwindsCafe
2730 Airport Drive