District honors new Cram Middle School art teacher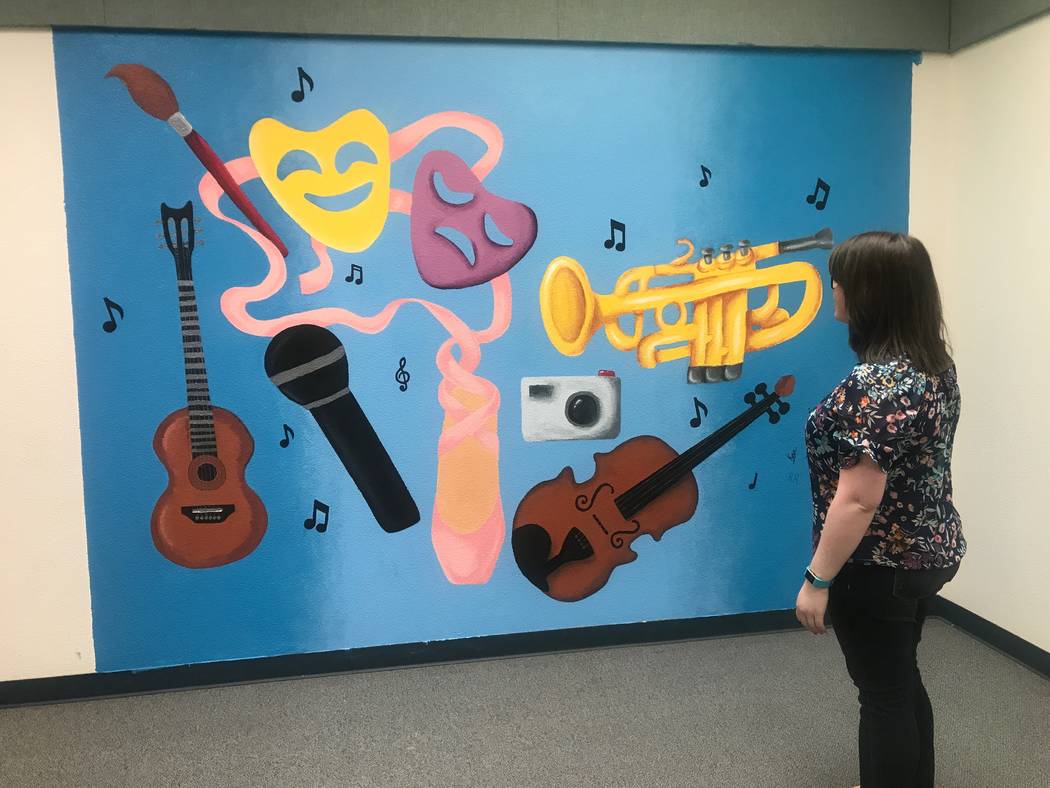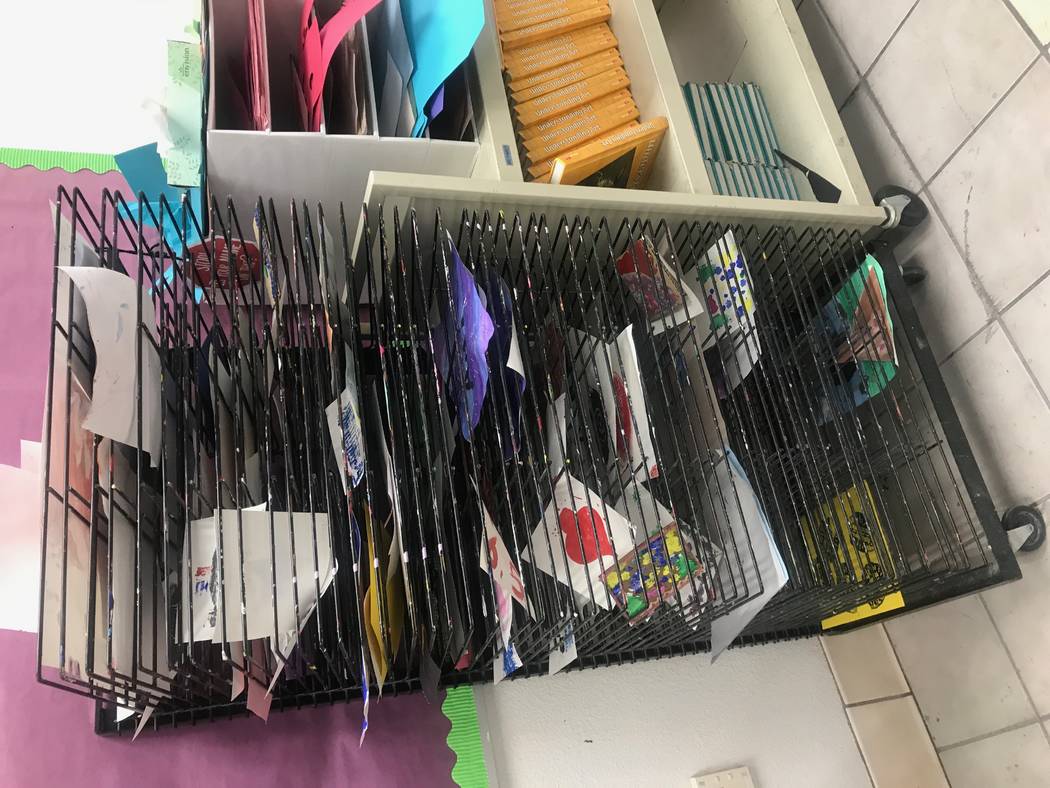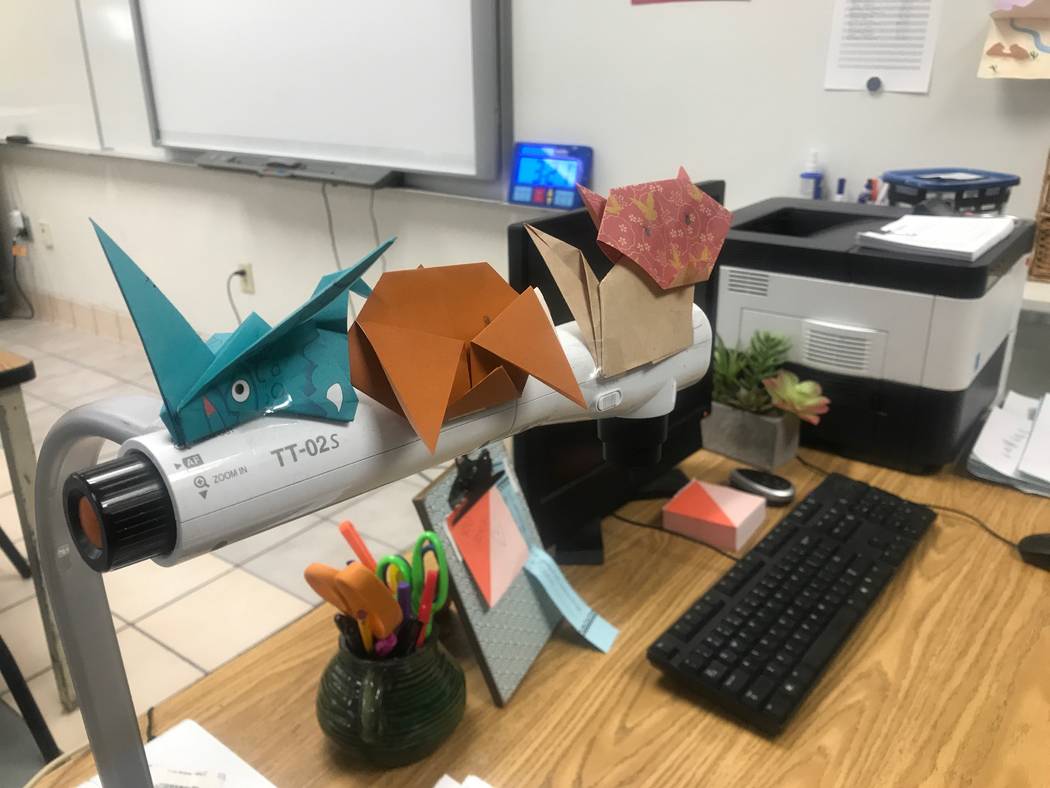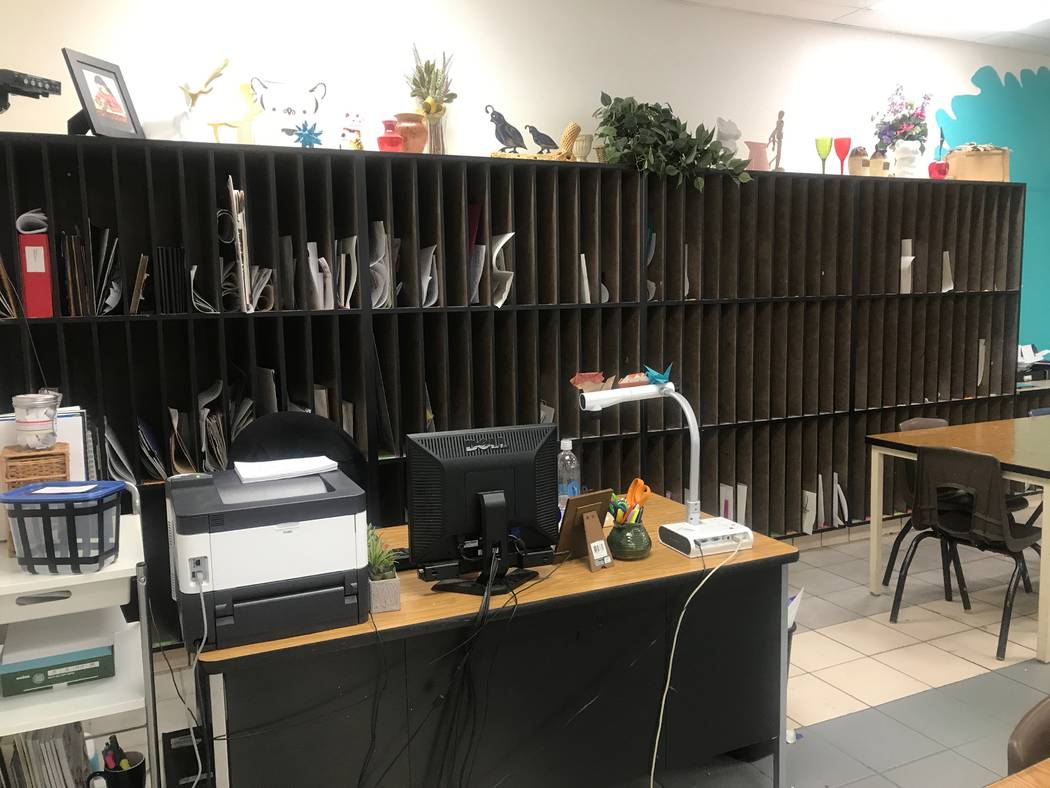 Delaney Patterson felt well-prepared when she began her job as a middle school art and photography teacher, but she quickly learned some things just couldn't be taught in her courses at Southern Utah University.
"My first few weeks, I was definitely a little bit overwhelmed," Patterson said of her job at Brian and Teri Cram Middle School. "When you're getting your teaching degree, they focus a lot on lesson planning and curriculum and knowing all that stuff, but the classroom-management stuff is a little bit lacking. It's stuff you have to learn on the job."
It was Patterson's first year teaching, and she was set to instruct more than 250 students and develop curricula for seven courses.
"Trying to figure everything out has been a challenge just because art is chaotic," she said.
Amid that chaos, Patterson, 26, was recognized in May as one of the Clark County School District's new educators of the year. Seven educators were chosen among 1,000 first-year hires who were eligible; Patterson received the specialist award.
Principal Gary Bugash and a few others surprised Patterson during a class with a large certificate and gifts including flowers, art supplies and gift cards, she said.
"We're all going to have struggles, regardless of the job," Bugash said. "To me, it's how you handle it and overcome it, and she's definitely overcome a lot this year. … She was very open-minded to suggestions, and she sought advice and implemented it in her teaching."
School learning strategist Deborah Bertini, who mentors new teachers, nominated Patterson.
"One of the issues with being an art teacher is that you're the only one in the building," she said. "She did a great job her first semester because she didn't just accept OK; she just kept trying to tweak things to make sure that they were the best they could be."
Seventh-grader Raven McCoy, 12, who is in Patterson's intermediate/advanced art class, said that "despite some students, she always teaches thoroughly what the curriculum is so we never have any troubles. She's really good with the students."
Contact Kailyn Brown at kbrown@viewnews.com or 702-387-5233. Follow @kailynhype on Twitter.
Other honorees
Other Clark County School District newcomers who were honored were Western High School English teacher Robin Bigda, Ann Lynch Elementary School fourth-grade teacher Malia Elliott, Kenny C. Guinn Middle School special education teacher Martha Glawe, Manuel J. Cortez Elementary School second-grade teacher Errolyn Guerzon, Keith C. and Karen W. Hayes Elementary School School psychologist Anna McCabe, and William E. Orr Middle School geography teacher Alicia Meier.