New Olive Crest director has seen the abuse her clients face
September 25, 2017 - 3:58 pm
Updated September 27, 2017 - 11:18 am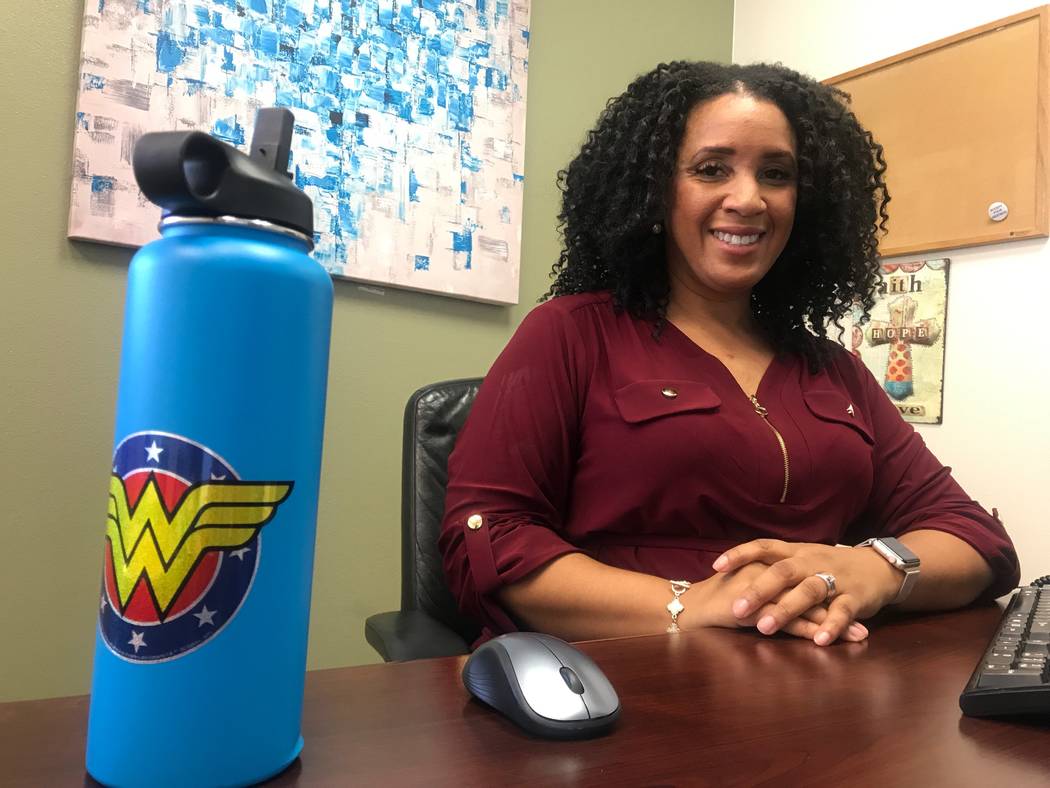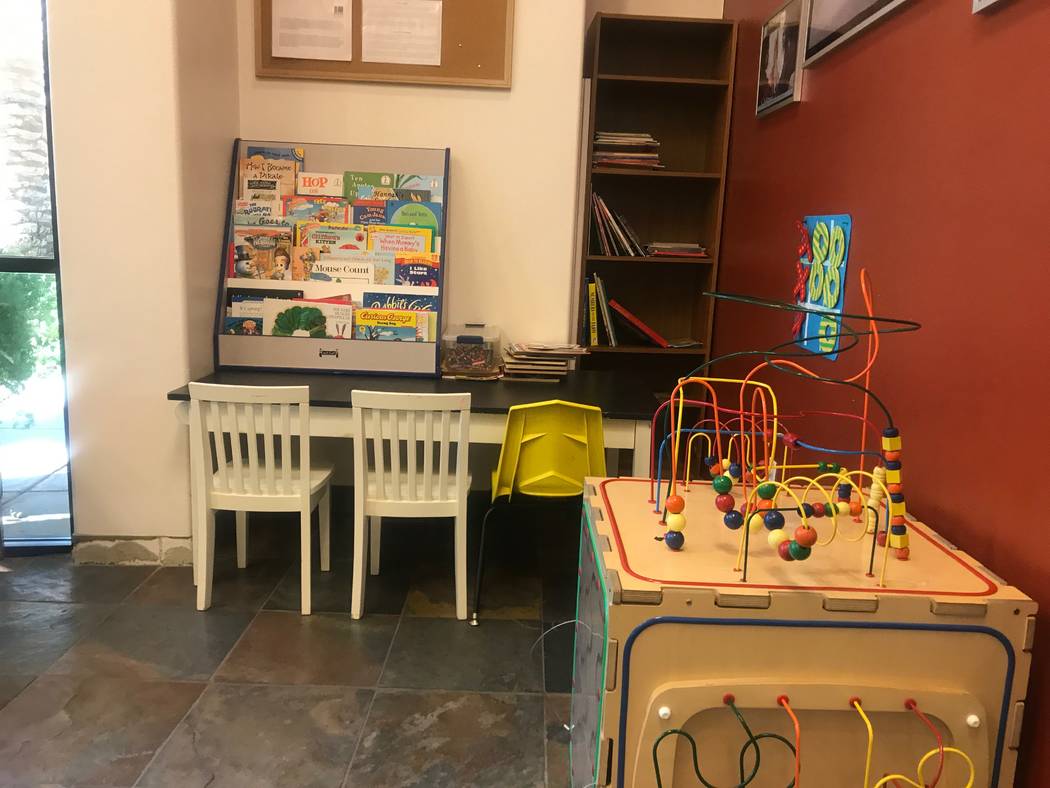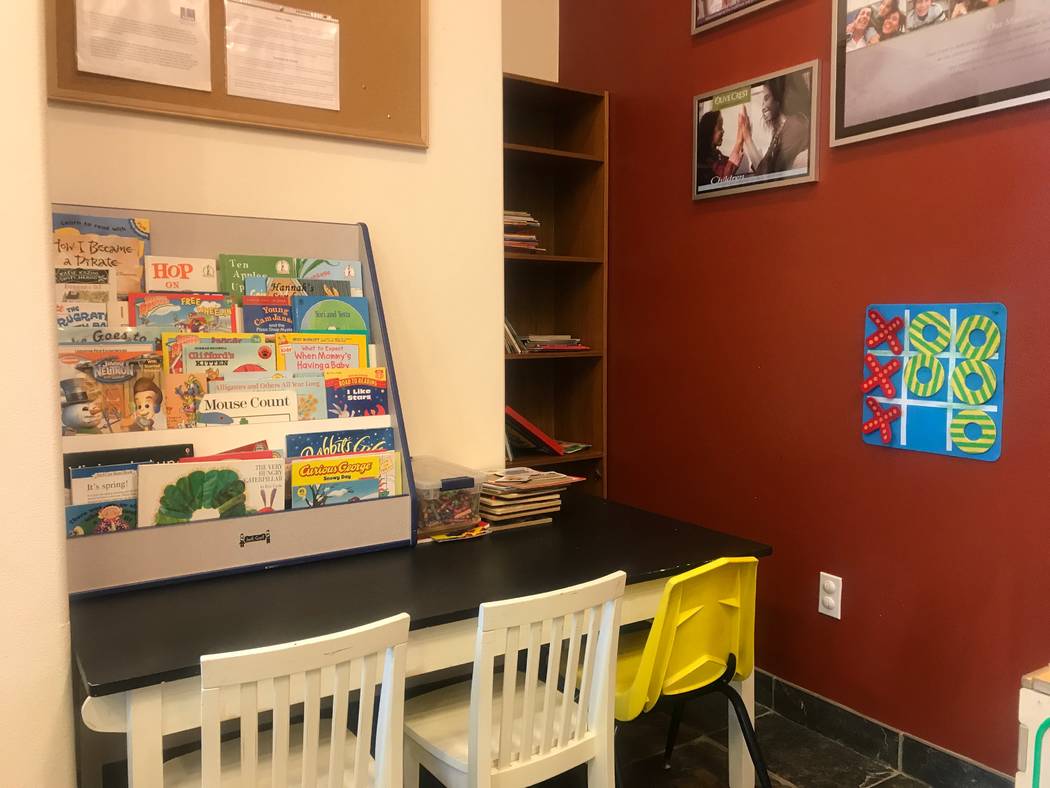 Olive Crest's new Las Vegas director is familiar with the tragedies experienced by the children she serves.
Myesha Wilson was announced as leader of the nonprofit, which provides shelter to abused children, in June. As a girl, the Oakland, California, native watched her mother get abused by her father, who used drugs and alcohol, Wilson said. Her mother moved Wilson and her two younger brothers to Reno when she was in high school. There, Wilson met Nicole Wilson (no relation), the "sister she never had," who grew up in the foster-care system. She used to stay at her friend's home and spend holidays with her family, she said.
"I consider myself a success story," Wilson said. "So I can relate to some of the struggles that the kids are going through, and I'm (here to say that) you can always get through it. It's super hard, but if you have people around you, rallying you and championing for you, it makes it that much better."
Wilson refers to her mother as "Wonder Woman" for getting their family out of that situation. She has memorabilia of the comic book superhero throughout her office.
Wilson, who has two kids, said she has always enjoyed working with children. While she was working toward a bachelor's degree in psychology at UNLV, she interned at Clark County's Juvenile Detention Center. She got a master's degree in special education with an emphasis in emotional disturbances at UNLV, too. After graduation, she worked for Boys Town, a nonprofit that provides family-based services, for six years.
Next, Wilson and her husband of nearly 15 years, Reshard, started Liberty Behavioral Consultants, providing behavioral counseling in homes and working with children for about four years. Wilson missed working in the corporate world, she said, and began working at St. Jude's Ranch in 2013, where she started as a program coordinator and was promoted to executive director two years later.
Earlier this year, while attending Children's Week at the Legislature in Carson City, she noticed that a representative from Olive Crest wasn't present. She learned that the executive director had recently left the organization and decided to apply. She went through about two months of interviews before getting the job, she said.
Her favorite part about her job is working with children directly, she said. She regularly invites children to her office to talk. It makes her happy to receive calls from kids who she mentored as teens and have since grown up.
"I want them to feel connected because we really become their extended family," she said. "I push myself to make sure that I stay connected to the kids."
Reshard Wilson said his wife always has been good with kids, including their own.
"We were working with kids before we actually had kids," he said. "You wouldn't have known she didn't (have kids) in the first couple of years. Once having kids, it takes it to another level. When you work with kids and then you go home to other kids, it comes full circle to see what type of investment you're making."
Angel Buttel, a former campus director at St. Jude's who works as the director of Apple Grove Foster Care, said that she was sad to lose Wilson at the organization but knew that she'd be able to grow at Olive Crest.
"She will bring a lot of leadership and energy to the organization," Buttel said. "She's so transparent, and she has so much knowledge and training with working with children. If something doesn't work, she'll try something else. Sometimes the job is really hard and stressful, but she always has her head up."
Jamaal Moore, who worked as a foster parent at St. Jude's for three years, followed Wilson to Olive Crest, becoming the recruitment and training director.
"Being a mother, she is very nurturing and understanding," he said. "She takes a practical approach in making sure the needs of the children are met."
When asked what she does for a living, Wilson said, "I say I save lives. That's what we do, and it's amazing."
Contact Kailyn Brown at kbrown@viewnews.com or 702-387-5233. Follow @kailynhype on Twitter.
Olive Crest
Where: 4285 N. Rancho Drive, Suite 160
Hours: 9 a.m.-5 p.m. daily
Phone: 702-685-3459
Website: olivecrest.org