North Las Vegas Mayor John Lee would not seek 3rd term if re-elected
March 23, 2017 - 12:00 pm
Updated March 23, 2017 - 4:42 pm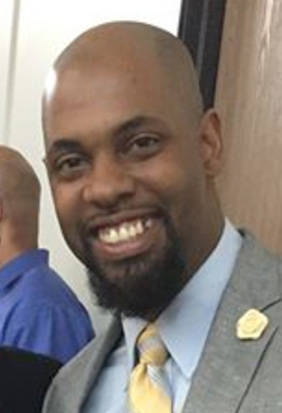 North Las Vegas Mayor John Lee said if he's re-elected this year he won't seek a third term in 2021.
The former state lawmaker-turned-mayor said he wants to finish a lot of the work he started and head into retirement to complete a mission for the Mormon church.
"I might have a big-time side to me, but I also have a personal side," Lee said. "I don't always need to be under a microscope. Sometimes it's just nice to step away and be free of that."
Lee will be challenged by a pair of political novices: business consultant De'Quincy Taylor and Gary Bouchard, a regular commentator during North Las Vegas City Council meetings.
The winner will represent Nevada's fourth most-populous city with roughly 245,000 residents, about 182,500 of whom are registered to vote, according to figures provided last month by North Las Vegas officials.
With a hefty war chest and two politically inexperienced challengers, Lee has a chance to win the primary outright on April 4. But if he fails to win by more than 50 percent, then the top two vote-getters will advance to the general election June 13.
All three candidates said they want to improve the city's financial stability, support redevelopment efforts in the downtown area and attract additional manufacturing and warehouse jobs to Apex Industrial Park.
"Being mayor is the position that intersects between the community's needs and those who make the decisions, and I understand the community's needs," said Taylor, 35, a business consultant. "I would reach out to different companies and organizations to see how we can reach a common ground in helping single-parent families and kids find jobs."
If elected, Taylor said he would also want to work on improving the relationship between the city's police department and residents, and develop more sports and vocational programs for youths.
'CITY IS STILL BROKE'
Bouchard, a vocal critic of Lee, said he would also replace all the top-level managers hired by the mayor, starting with City Manager Qiong Liu.
"I have no problem with her, but she doesn't have the right qualifications," Bouchard, 66, said without specifying what makes Liu unfit for the job.
"I think they're all unqualified and overpaid, and we can't afford to do that," said Bouchard, who is semiretired. "The city is still broke."
If elected, Bouchard said he would also hire additional police and code enforcement officers. The additional staff, he said, could be funded by fines collected from residents and businesses who violate the city's code enforcement laws.
Lee said that if he's re-elected to a second term, the focus would remain on stabilizing the city's budget, with emphasis on improving the city's bond rating as a way to provide better financing options for new projects. North Las Vegas bonds fell to junk status during the recession, but are now rated Ba2, affecting about $412.4 million of outstanding debt, the most recent figures released last year by Moody's Investors Service show.
Lee also said that diversifying the city's job market and building 100 million square feet of business development across North Las Vegas would help the local economy.
"My goal is to continue with the progress we've been making," said Lee, who sold his Vegas Plumbing Service in June. "Re-engineering an existing community is probably the most exciting thing that someone with business experience could ask for."
Contact Art Marroquin at amarroquin@reviewjournal.com or 702-383-0336. Follow @AMarroquin_LV on Twitter.
NORTH LAS VEGAS MAYOR
John Lee (incumbent)
Age: 61
Occupation: Former owner of Vegas Plumbing Service
Education: Rancho High School
Political experience: Nevada Assembly, 1996-2002; Nevada Senate, 2004-2012; elected North Las Vegas mayor in 2013
Three priorities: Improve the city's bond rating; 100 million square feet of new business development citywide; diversify job market
Gary Bouchard
Age: 66
Occupation: Semi-retired
Education: Bachelor's in film and television production, University of South Dakota
Political experience: First time running for office
Three priorities: Hire a new city manager; fire city workers hired by Mayor John Lee; hire more police officers
De'Quincy Taylor
Age: 35
Occupation: Business consultant and motivational speaker
Education: Attended community college, but did not graduate
Political experience: First time running for office
Three priorities: Job creation; improved relationships between the community and police department; develop more sports and vocational programs for youths.