North Las Vegas to spend $560M for capital improvement projects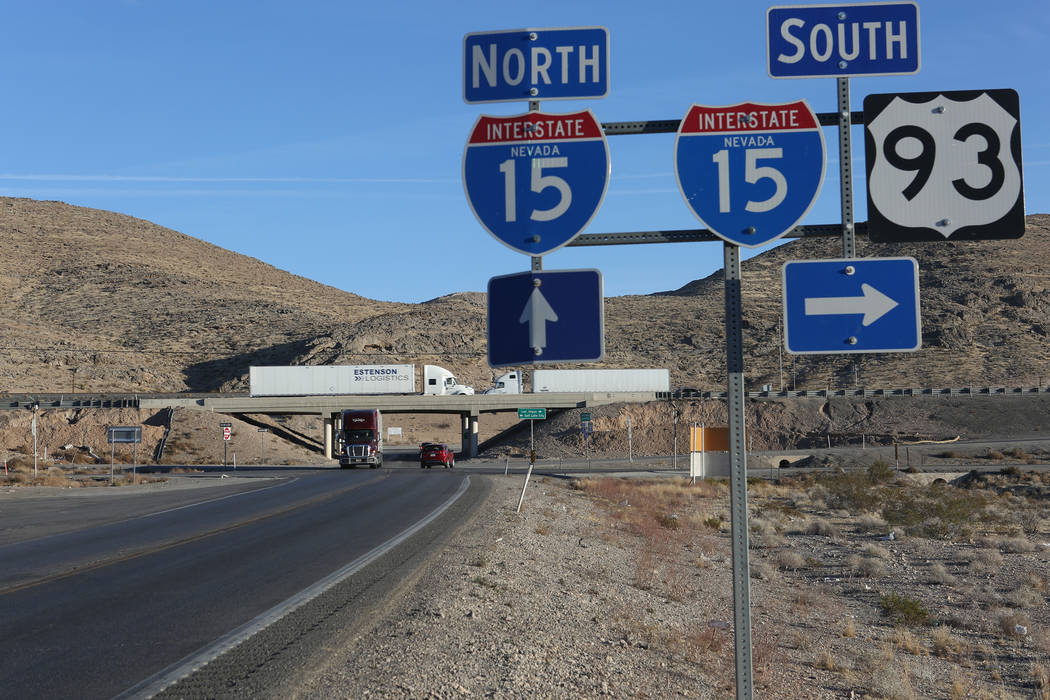 North Las Vegas is planning to spend $560.9 million for a series of capital improvement projects through 2023, according to a proposed budget presented to the City Council.
If approved later this year, the five-year spending plan would be funded by grants, fees and allocations from outside agencies. The largest chunks would come from the Clark County Flood Control District and the countywide fuel indexing tax administered by the Regional Transportation Commission of Southern Nevada.
Early plans call for the city to set aside $202.5 million for transportation projects, with $16.5 million going toward street rehabilitation projects citywide, $9.3 million to widen and upgrade North Fifth Street between Cheyenne Avenue and Craig Road, and $5.8 million for school safety improvements, said Dale Daffern, a manager in the city's public works department.
An addtional $134.7 million is earmarked for flood control, including a $28 million storm drain that would be built near Hollywood Boulevard and wrap around Nellis Air Force Base, Daffern told the City Council during a presentation last week.
About $120.7 million is proposed for several water and sewer projects, including new infrastructure at Apex Industrial Park.
Also, $4.6 million was budgeted for a pair of downtown redevelopment projects aimed at converting the shuttered Canyon Electric Building into a two-story library and building an adjacent park, Daffern said.
About $27.4 million was set aside for parks and recreation, nearly half of which would go toward soccer fields, lighting and renovated parking lots at Craig Ranch Regional Park.
About $10.5 million would go toward the purchase of public safety equipment, including $370,000 for body-worn cameras and $1.6 million for new radio equipment in the Police Department, while the Fire Department is slated to get a replacement fire engine, breathing apparatus and other protective gear, Daffern said.
Contact Art Marroquin at amarroquin@reviewjournal.com or 702-383-0336. Find @AMarroquin_LV on Twitter.