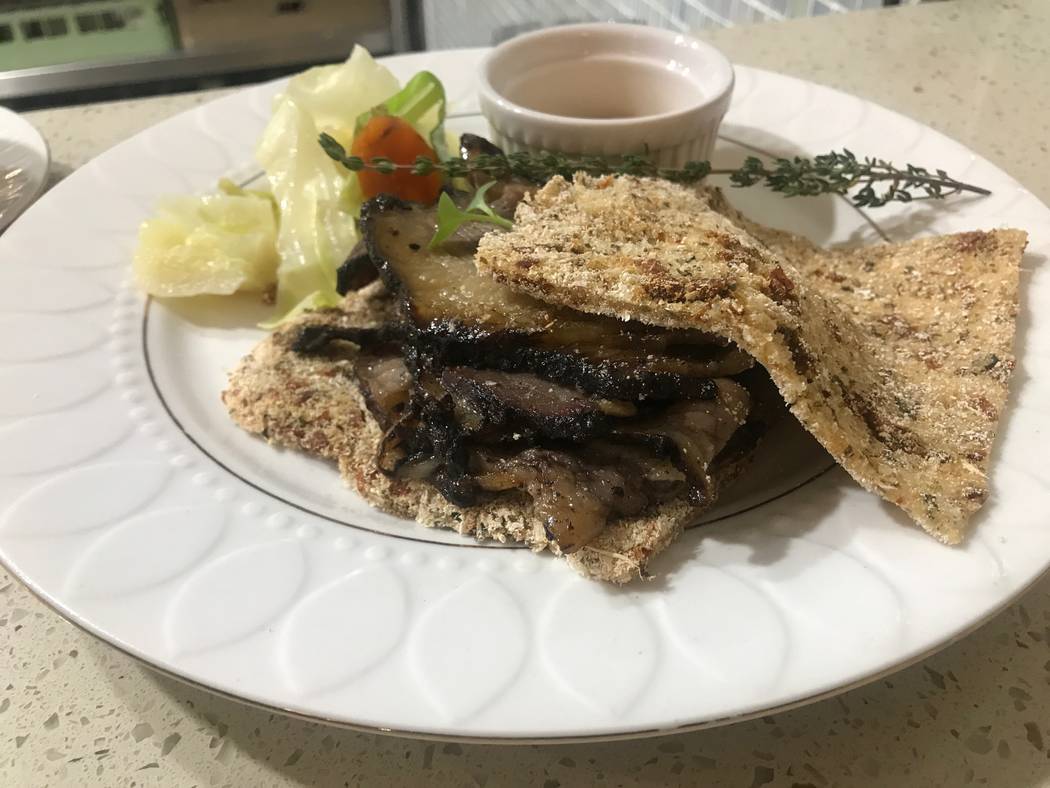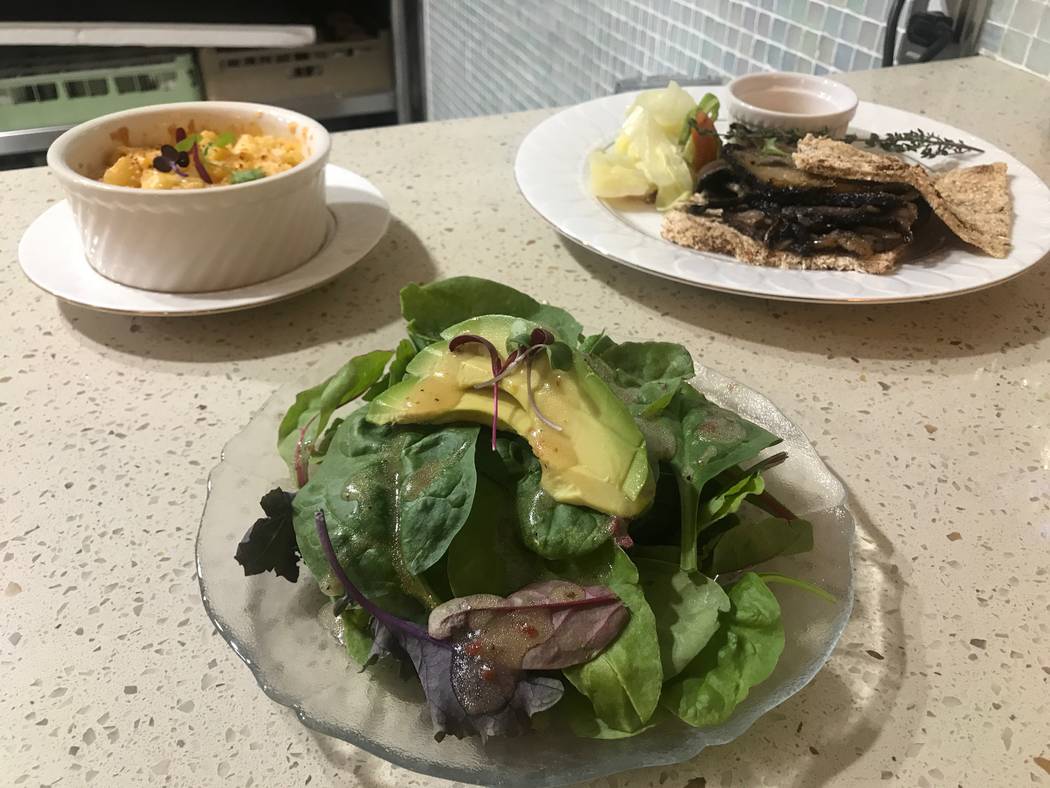 When Mickel Sutherland went to a Jamaican restaurant in the United States with co-workers a few years ago, they were not impressed.
"I didn't think it was nasty; it just wasn't good," said Sutherland, 29, who hails from Manchester Parish, Jamaica.
He feared the experience would taint his friends' perception of Jamaican food. So Sutherland, whose grandparents owned bakeries in Jamaica, opened an organic Jamaican food truck known as Blue Mahoe Barbeque in 2013, where he sold healthy smoothies and dishes including barbecue stuffed jerk ribs, jerk chicken, and carrots and cabbage at the Las Vegas Farmers Market.
After running the food truck for nearly four years, Sutherland decided to open a physical space about six months ago, House of Manchester Carribean Grill. He runs the restaurant with business partner and cook Grace.
Though they're rooted in traditional Jamaican culture, he also creates meals that would not be found in Jamaica, such as brisket and curry chicken. He said he created the organic vegetable rundown, which has organic pumpkin, sweet potatoes, dumplings and coco cream ($12.95), as well as the Mandeville wagyu pear burger ($14.95).
Items that are most popular include braised oxtail ($20.95), grass-fed Jamaican curry goat ($19.95) and smoked jerk brisket sandwich ($11.95).
Sutherland said that although Jamaican food is traditionally healthful, he wanted to make the restaurant organic to model his personal eating habits. Therefore, he said, they only cook with products that are natural or organic, with no artifical flavors or preservatives. There are only about five items on the menu, including baked macaroni and cheese and chocolate rum cake, that are not gluten free. He said they are gradually converting the menu to being entirely gluten-free.
They also sell several smoothies (there's an option to add nutrients and protein) and cafe beverages including a Jamaican cappucino that includes multiple spices ($3.45).
Contact Kailyn Brown at kbrown@viewnews.com or 702-387-5233. Follow @kailynhype on Twitter.
2256 Losee Road, Suite E