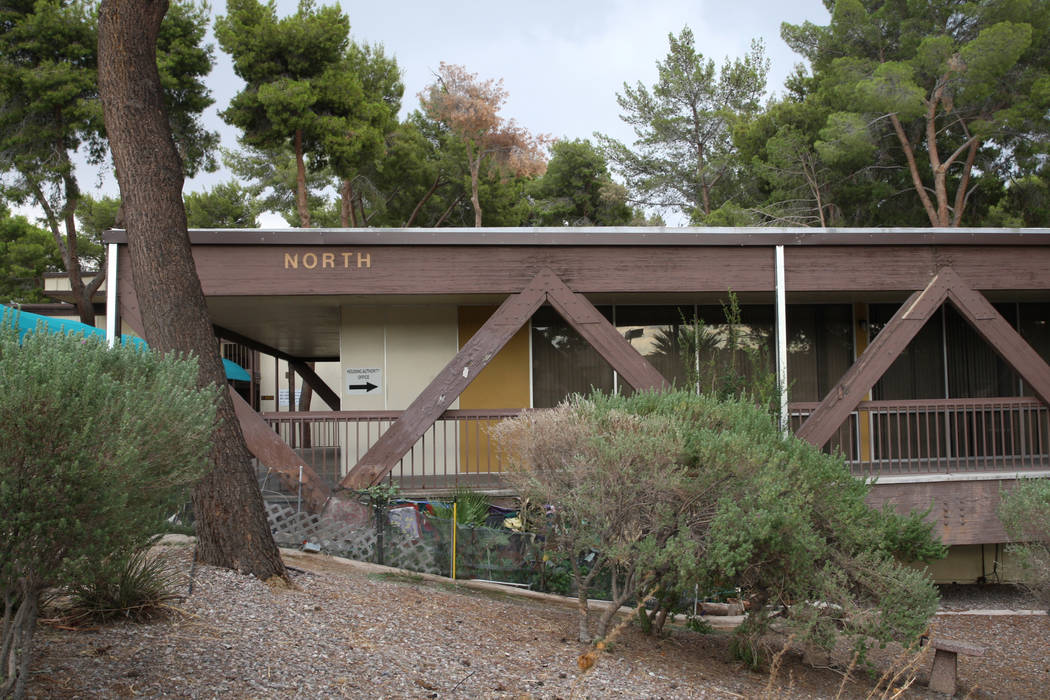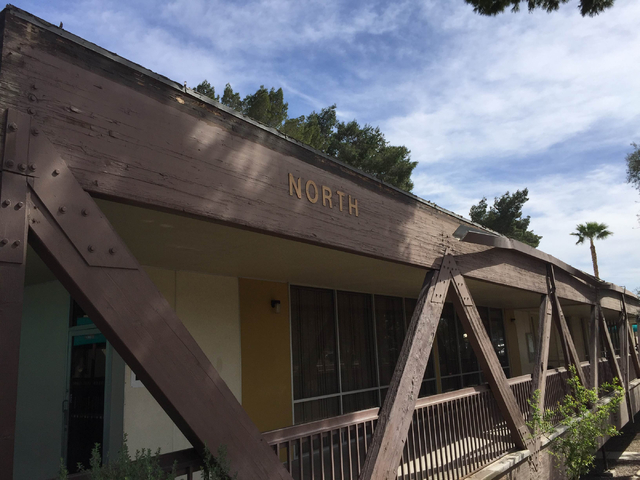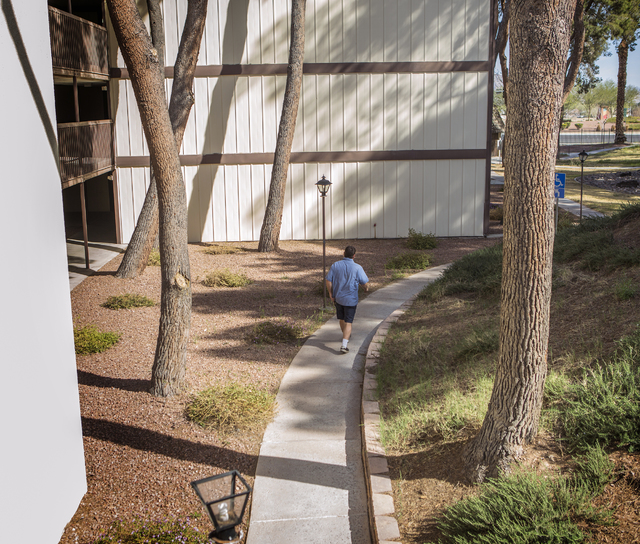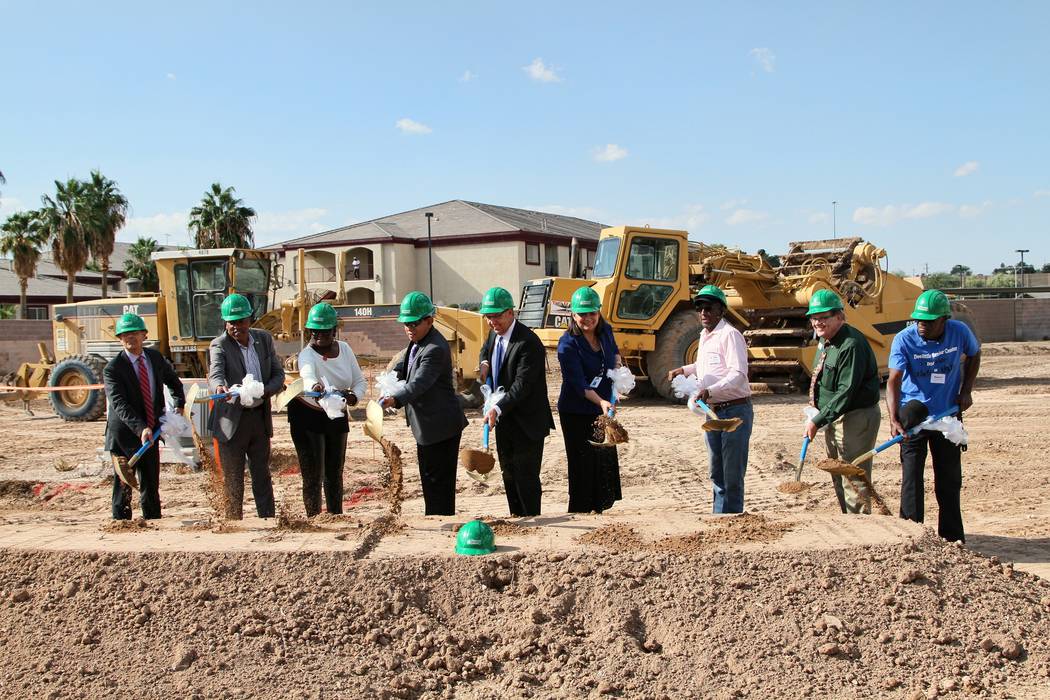 When North Las Vegas resident Peter Hanson moved to Rose Gardens Senior Apartments about three years ago, he was told he should expect to move again within the next year. Instead of continuing to repair and renovate the 42-year-old apartment complex, city officials decided to develop a new complex.
The project broke ground Nov. 2 across the street from the current building at Tonopah Avenue and Yale Street. The Southern Nevada Regional Housing Authority and Nevada HAND partnered on the $21 million project.
The affordable-apartment community is set to include 102 one-bedroom units and 18 two-bedroom units. The current building will be demolished after the new complex opens in December 2018, officials said.
The complex will have a computer lab with high-speed internet, a fitness center, a theater room, a music room, gardens, picnic facilities, gated parking and a full-time property manager. It will also have on-site access to financial, educational and social services.
There is no cost to residents for the move, and rents are not expected to increase from the 30 percent of adjusted household income, officials said.
"I am very excited and happy for the new building," said Jonetta Franklin, who has been living at Rose Gardens for about seven months.
Like Hanson, Bernice Gay was told that the new building was going to be built soon after she moved to the complex three years ago.
"This building is (several) years old, and it looks like it," she said. "You can see that some of the buildings are shifting; and in my apartment, when you walk into my dining room, it's like you're walking over a mountain. This is supposed to be flat."
Hanson said that the building has been plagued by issues with sewer lines, air conditioning and security. Outdoor furniture and mopeds have been stolen, he said.
"I think the place across the street will help because of the fence line and the increased security," Hanson said. "It's been long needed."
North Las Vegas City Councilman Isaac Barron said the project predates when he was elected in 2013. He said that it took several years for it to get rolling because the area falls under two jurisdictions, Las Vegas and North Las Vegas, and because of strict guidelines that come with government funding.
At one point the committee was split on how the funds were going to be used throughout the process, said Amparo Gamazo, the housing authority's interim executive director.
"It's been my experience that when you do have these deals, there's a lot of moving parts; this is what you get," he said. "It just takes time, but as long as you're still making progress it happens."
Robert Love, who has lived at Rose Gardens for six years, said the main thing residents want is easier access to the recreation area, where they play bingo and host events.
"I think that if we can get the recreational area to be a part of the whole building — it's in a separate building at the current location — then we can get more residents to come out and not just stay in their rooms," he said. "… We were at a point where this (community) is going down, and it's going down fast, so having them starting to built (the new location) is going to be glorious."
Contact Kailyn Brown at kbrown@viewnews.com or 702-387-5233. Follow @kailynhype on Twitter.