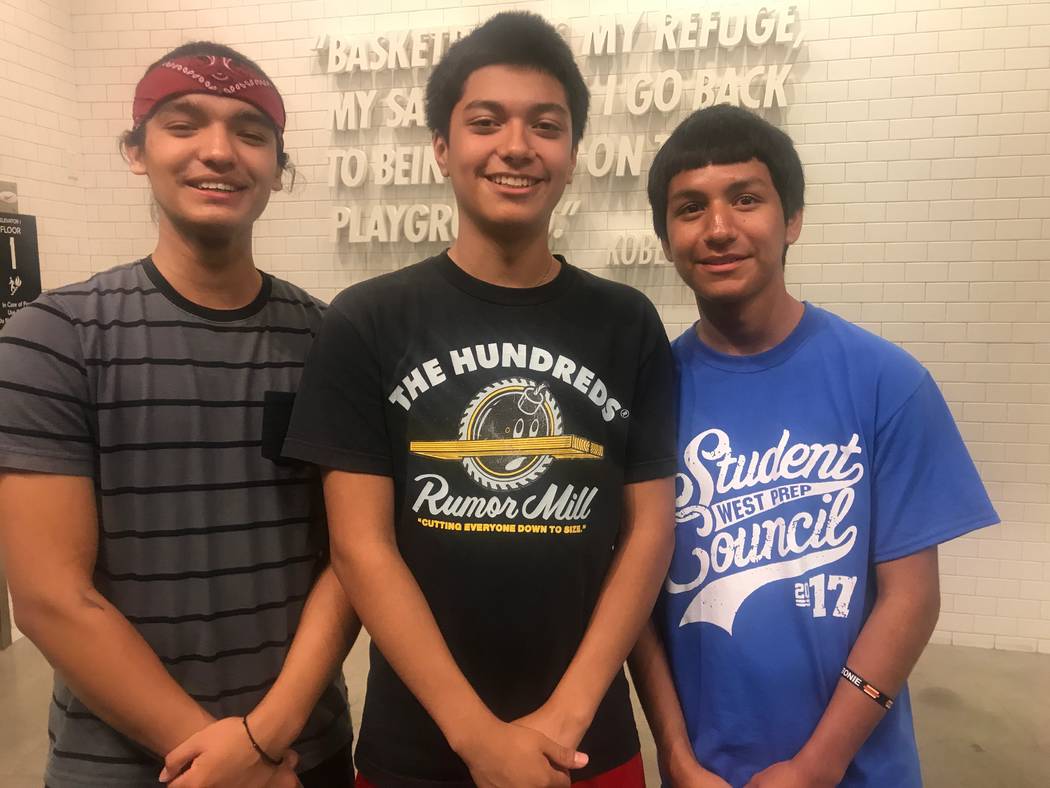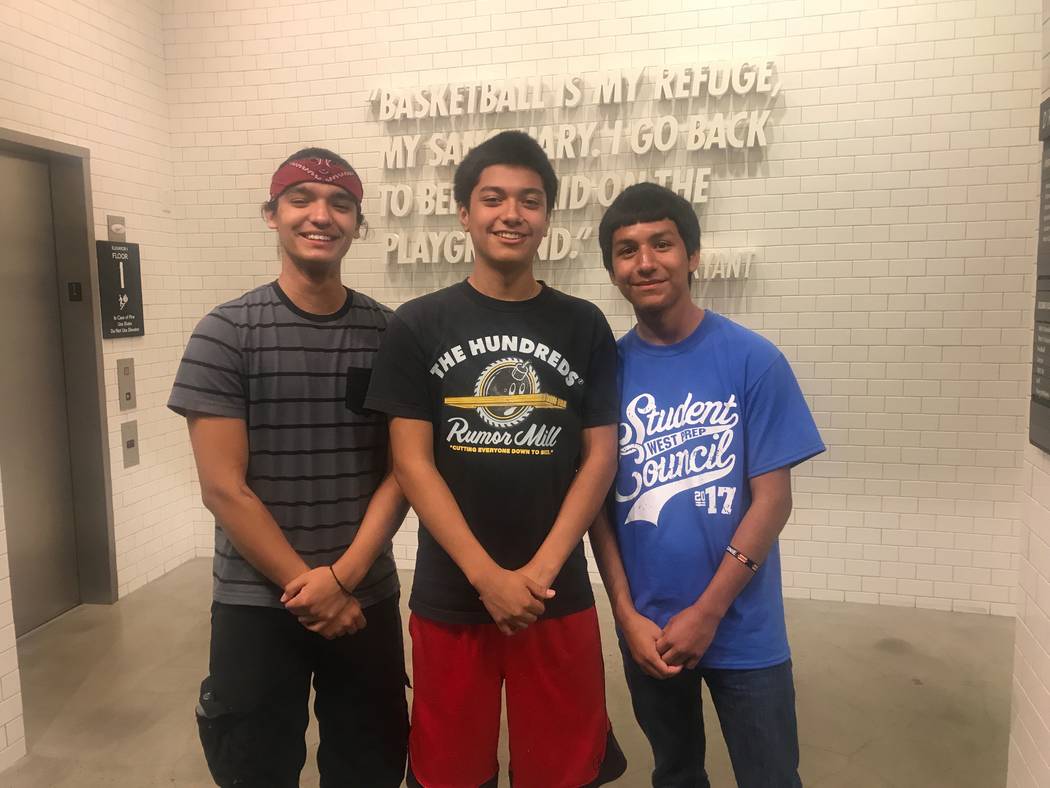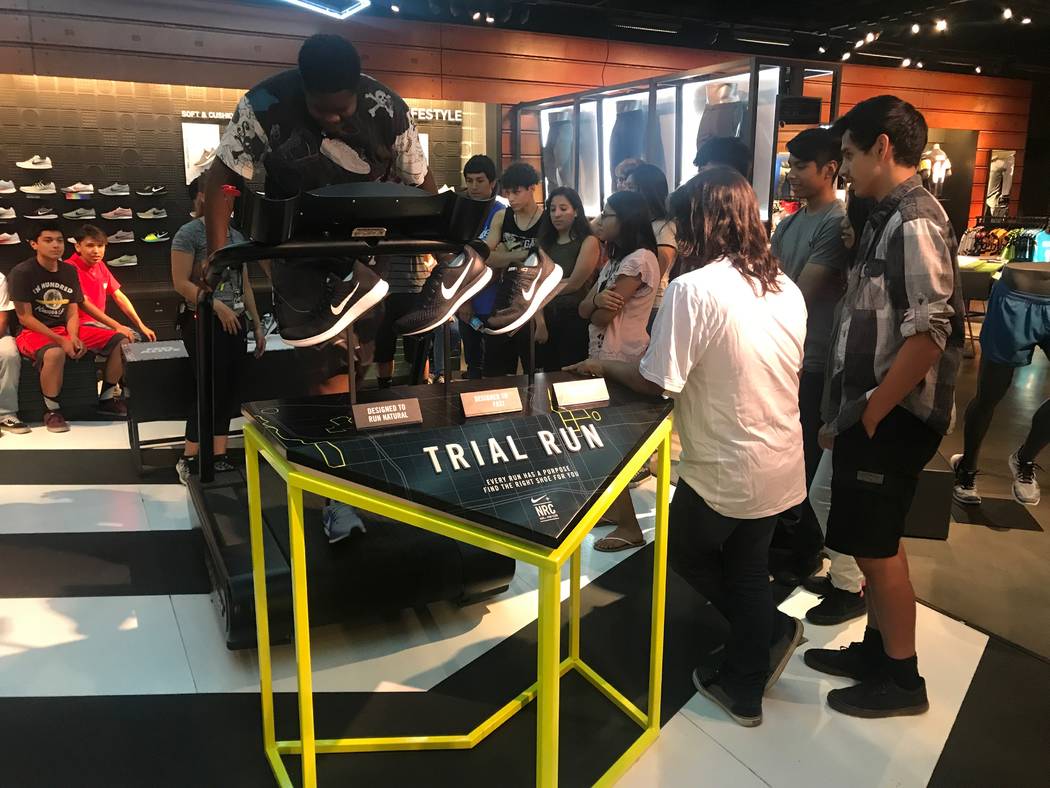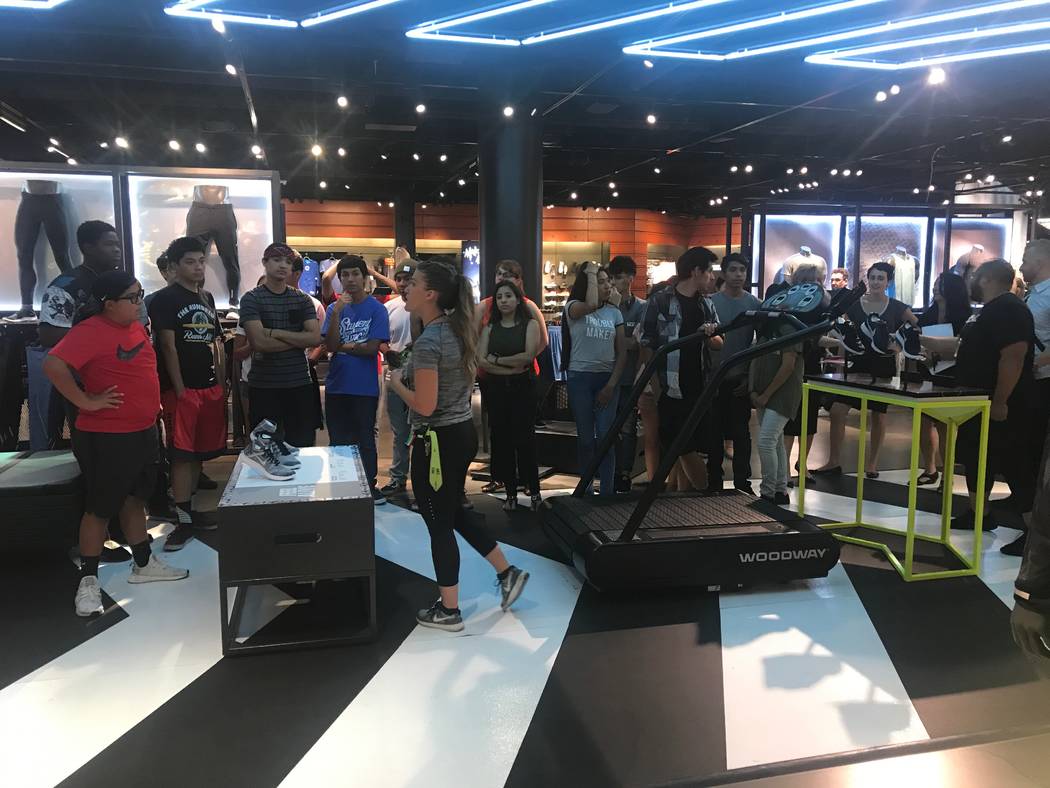 When Oscar Gavino, 16, thought of occupations available in Las Vegas casinos, the first ones that came to mind were dealers, servers and other customer service positions on the Strip. Joining UNLV's Young Executive Scholars (YES) Hospitality and Tourism Program this summer has changed his perspective, the North Las Vegas student said.
"I didn't know Las Vegas offered so many things," he said.
Gavino is one of 20 students, known as Core Academy scholars, who were chosen to participate in the university's first YES program. The five-week event is aimed at exposing students entering their junior year of high school to the diverse job opportunities in the hospitality industry. The progam also introduces the students, who all attend West Preparatory Academy, to the programs that their hometown university offers, executive director for UNLV's International Gaming Institute Bo Bernhard said.
At Las Vegas-area casinos, "there is every job imaginable," Bernhard said. "There are engineers. There are attorneys. There are floral scientists and obviously retail, architecture, design, you name it. … This program is designed to combine the best of academia and the best of the business world."
YES is the only program of its kind for high school students, Hoffman said.
Core Academy, a nonprofit education organization for youths lacking access to resources, was chosen because of the school's connection with the Rogers Foundation, which is a partner of UNLV as well, academy Executive Director Lindsay Harper said. Bernhard, who has a history of educators in his family, said serving these students was personal for him.
"This community is close to my heart," he said. "I grew up around these neighborhoods."
Bernhard and Shekinah Hoffman, the special project coordinator for UNLV International Gaming Institute, gave a presentation to students at Core Academy about the program this year. Gavino said he knew right away that he needed to be part of it.
"They said we were going to be meeting with the top people," he said.
Carlos Coreas, 16, decided to join YES based on recommendations from his teachers and advisers.
"It was more of people telling me about it and about how great of an expereince it was going to be and how jealous they are that they can't be in it," he said. "It just motivated me to see what this program was about."
YES features guest speakers such as Jan Jones Blackhurst from Caesars Entertainment and Paul Steelman of Steelman Partners. Students will take several field trips to see how back-of-house operations work at casinos.
Gavino said his favorite speaker thus far had been Carlos Castro, the senior vice president and chief financial officer at the Aria.
"He's one of those people that straight up gets things done, and I like that," Gavino said.
Alan Carreon, 16, said he already has learned things that he hasn't been taught at school.
"Learning how to make a resume … and a good one at that," he said. "That was huge."
Bernhard said UNLV will continue the program, and he hopes to see it expand.
"This is the kind of program that I think can be applied to any number of different cities across the U.S.," he said. "Twenty years from now, we're hoping that these kids are in top managerial positions."
Contact Kailyn Brown at kbrown@viewnews.com or 702-387-5233. Follow @kailynhype on Twitter.
About YES
The YES program was modeled after the University of Reno's Executive Development Program for industry professionals at Lake Tahoe, UNLV International Gaming Institute special project coordinator Shekinah Hoffman said. We thought, "What better way to teach the next generation of leaders to show them the other side of the industry?" she said.
Students applying to be part of the program had to write an essay explaining what the Las Vegas community meant to them or their understanding of the hospitality industry, Core Academy executive director Lindsay Harper said. Twenty-seven students wrote an essay, and 20 were selected.