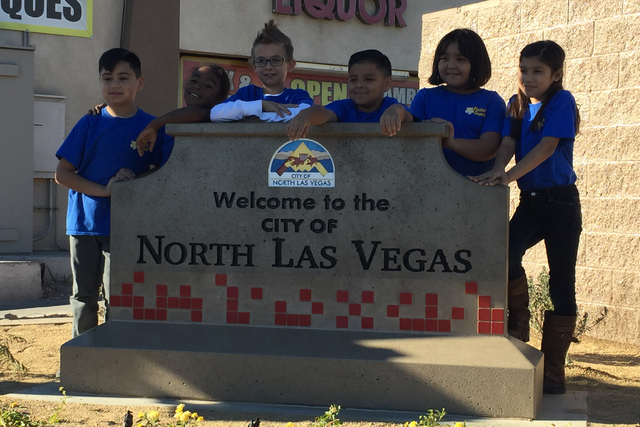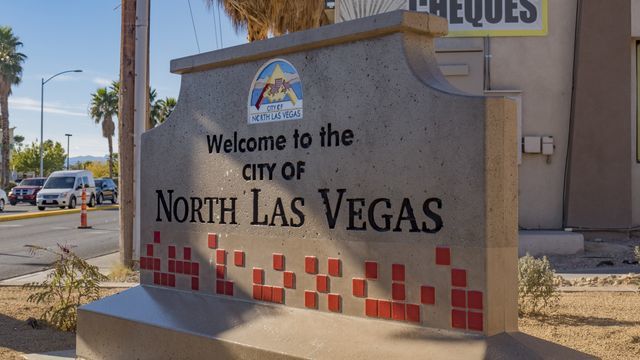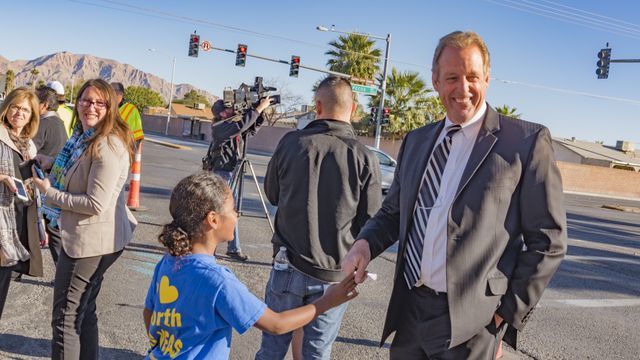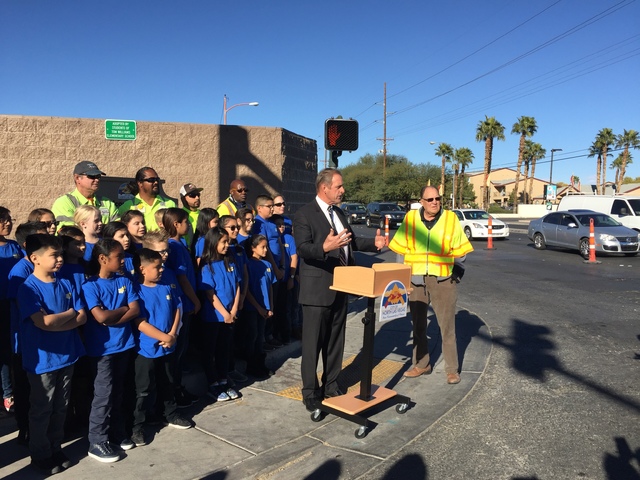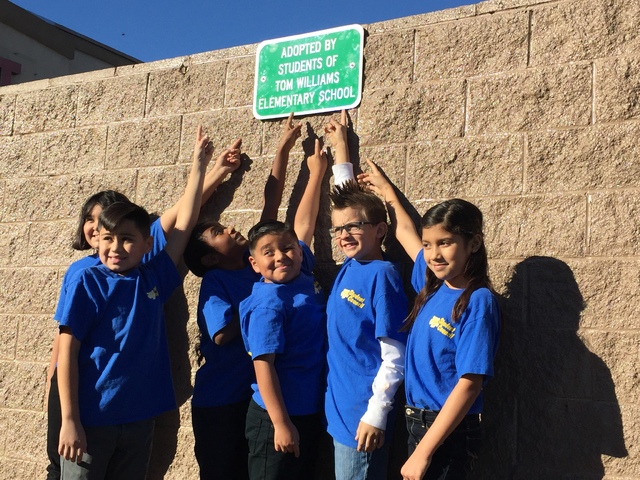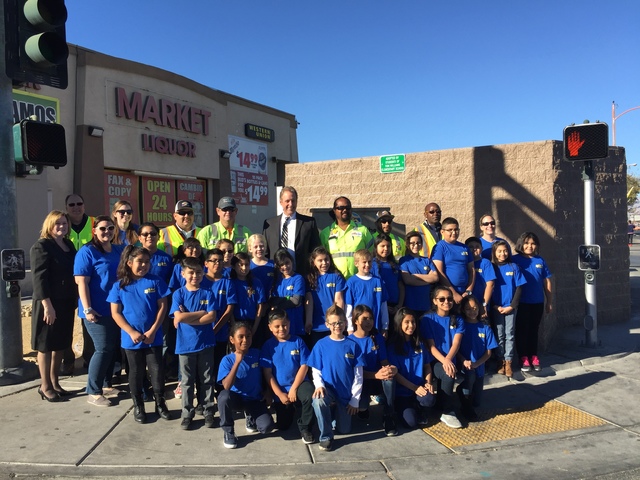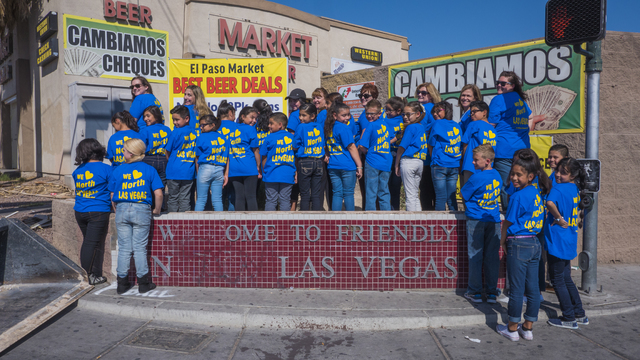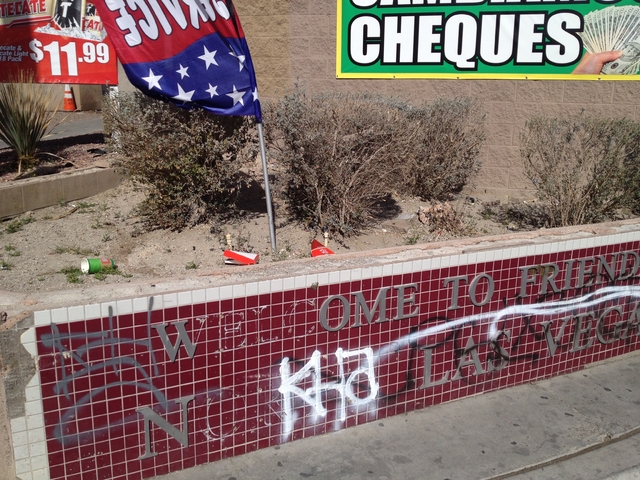 Graffiti marred the red-tile marker bearing the message "Welcome to Friendly North Las Vegas," giving off an unintended hostile tone to motorists and pedestrians headed into the southeastern part of the city.
Several letters were missing from the weathered sign, surrounded by litter and overgrown weeds at the northwest corner of Pecos Road and Owens Avenue. The sight didn't elicit civic pride for children walking through the working class neighborhood to nearby Tom Williams Elementary School.
"I felt sad because it didn't feel welcoming to people," said 10-year-old Natalie Barrios, a fifth-grader who walks past the intersection on her way to school. "People don't want to be around something that's broken, they want to be around something beautiful."
Barrios and more than 20 other third-, fourth- and fifth-graders from the school's student council asked their teachers to send an email in May to North Las Vegas Mayor John Lee, urging the city to replace the worn, 1970s-era street marker.
Lee and the City Council allocated nearly $4,800 for a new "Welcome to North Las Vegas" sign that's coated with a graffiti-resistant resin. Drought-resistant plants surround the marker, while a smaller green sign notes that the corner was adopted by Tom Williams Elementary.
"We were so impressed by the students' initiative and civic pride, there was no question about what we had to do," Lee said during a dedication ceremony Tuesday in which the sign was officially unveiled.
Principal Jennifer French called the effort "an opportunity for civic responsibility that they've heard about, but didn't really experience first-hand until now."
The city's small investment is aimed at reaping gains in civic and neighborhood pride, French said. Soon, the school will hold a design contest for a mural that will be painted on a retaining wall behind the new street sign.
In the meantime, the students have promised to pick up any litter and pull weeds springing up around the sign.
"It lets people know that we're not a bad city," fifth-grader Alyssa Carrazco, 11, said. "It's nice to know that I helped changed something with my friends, and my teachers and my city."
Contact Art Marroquin at amarroquin@reviewjournal.com or 702-383-0336. Find @AMarroquin_LV on Twitter.