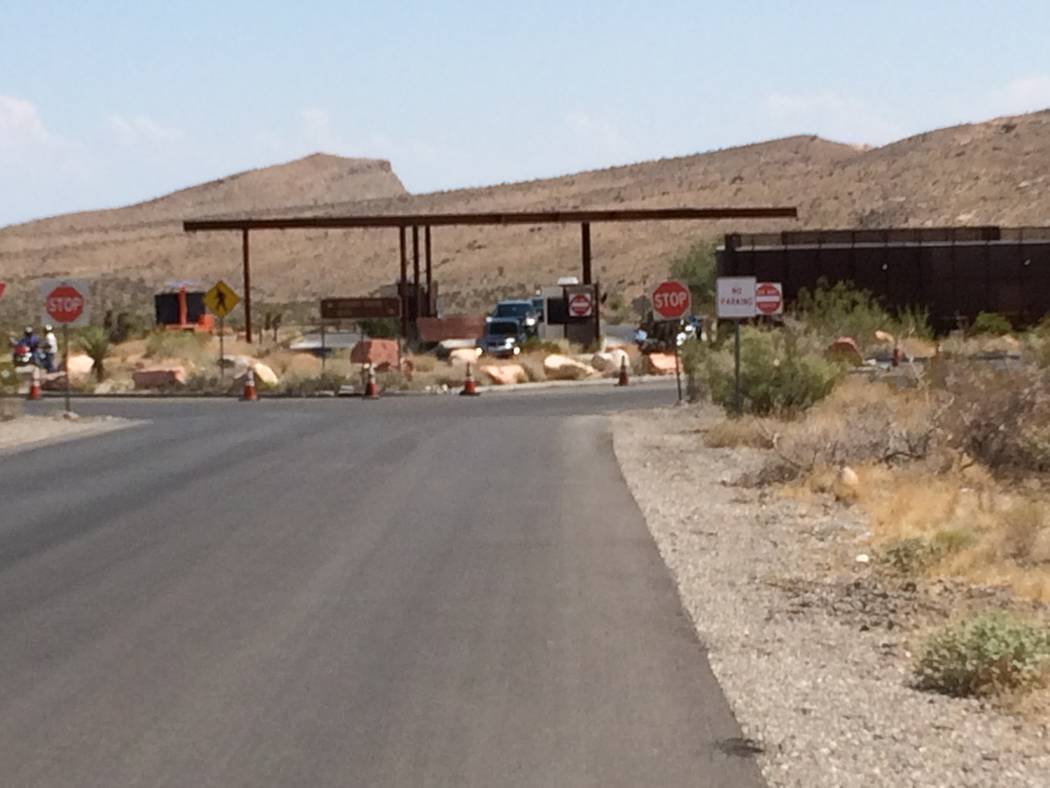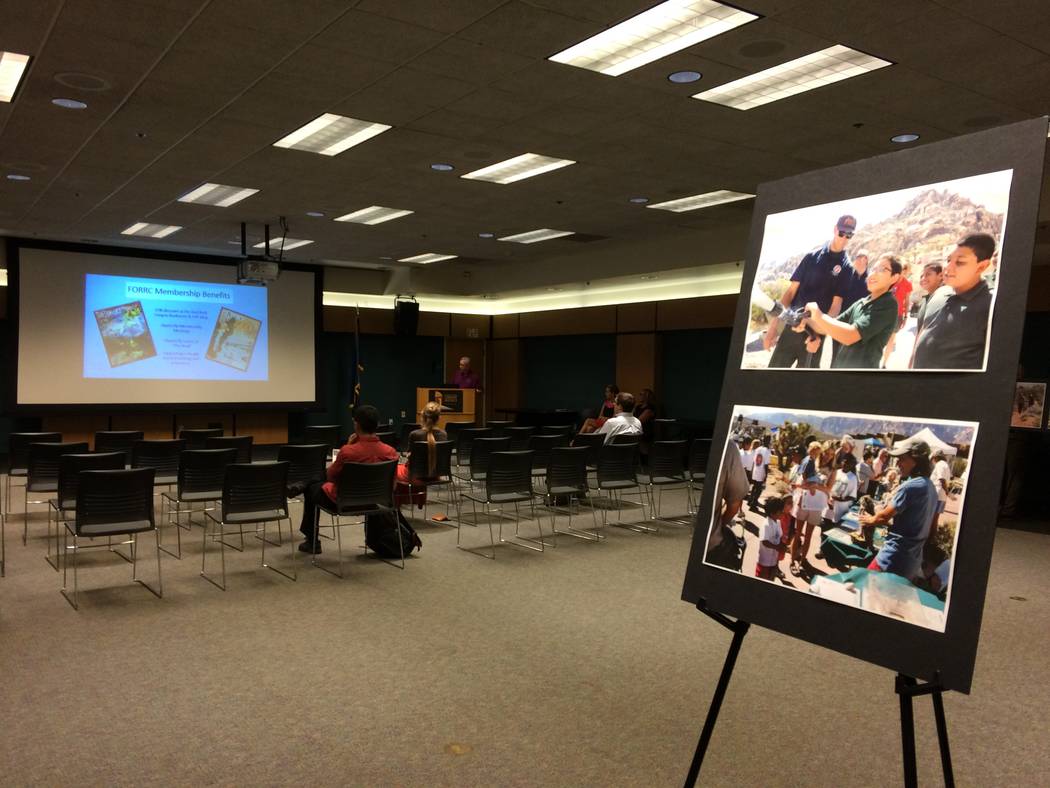 A Resource Advisory Council is set to decide Sept. 27 whether drivers will pay significantly more to enter Red Rock Canyon National Conservation Area, and the public is invited to provide input.
Under the proposed fee increase, the cost of entering Red Rock Canyon National Conservation Area in a four-wheeled vehicle would more than double for 2018, from $7 to $15. It would increase again in 2023, to $20.
The council is set to decide during a meeting planned for 10:30 a.m.-4:30 p.m. at Rainbow Library, 3150 N. Buffalo Drive. The public-comment portion begins at 3:45 p.m.
John Asselin, spokesman for the Bureau of Land Management's Southern Nevada District, said the fee increase is needed as more people access the area, and that with more use comes more repairs.
"Last year, we had two and a half million people," he said at a meeting Sept. 5 at Rainbow Library. "And the first time we went over one million was in 2012, so a huge jump. … The last time there was a price increase was in 2011, and that increase was not very much."
View went to the Red Rock Canyon Visitor Center to gauge users' reactions.
Jan Reimann was visiting from out of state.
"It would make it cost-prohibitive for some people if they took it up that high," she said of the proposed fee increase, "especially if they have families."
Tourist Lee Yeske said doubling the fee was asking too much but that "$10 was fair."
"If I didn't have the national parks pass, I wouldn't like that," motorcyclist Steve Vizzo said of the proposed increase, adding, "And national park fees, as well as state park fees, should be set."
Asselin said the majority of Red Rock Canyon visitors arrive in cars and noted the fee was per vehicle, not per person. So, a car with six people costs the same as a driver-only vehicle.
"This was not something randomly (decided)," he said. "It's been studied for quite a while: what we need to do to not only maintain the facilities we have now, but look to the future. "
The fees pay for a laundry list of needs for the 195,819-acre area: maintaining trails and road repairs, supporting educational programming for schoolchildren, signage, administrative costs and search-and-rescue efforts.
Chris Jones is the deputy chief of the Las Vegas Metropolitan Police Department's Homeland Security Division. The amount of funding his team will receive once fees increase has yet to be determined.
"We don't get any now," he said. "As BLM and Metro work together cooperatively to provide services out at Red Rock, … we're looking at how we supplement the efforts that Metro Search and Rescue has to put into that area."
From 2012-16, there were 717 rescues in the conservation area. Of those, 450, or 63 percent, included the BLM.
Red Rock assistant field manager Brittany Brooks said numerous improvements have been made, such as road repaving and expanding parking by nearly 200 spaces. Two bridges were installed due to flooding concerns.
"While it was funded by a grant from the Federal Highway (Administration)," Brooks said, "the Red Rock Canyon is responsible for future upkeep and continued maintenance."
Catrina Williams, field manager of the conservation area, said there are two ways to avoid paying any fee: Volunteer to work in Red Rock or get a qualifying family member an Every Kid in the Park pass. The latter initiative was proposed by President Barack Obama in 2015 and allowed all fourth-graders and their families to get a free pass, good for a year, to visit federal lands. Last year, 1,600 Every Kid passes were distributed in Clark County.
Actually, there's a third way: federal fee-free days. The next ones are Nov. 11-12 in honor of Veterans Day.
The BLM also proposes charging a fee at the Red Spring picnic area near the northern entrance of Red Rock Canyon. Paying there would allow entry to Red Rock Canyon that day and vice versa.
Susan Sellman has been a resident near there for 23 years. She was concerned about people disturbing the land in a bid to to avoid paying the entry fee.
"It's such a beautiful place, and I really want to see that it's protected," she said. "You see new trails all the time that aren't real trails. It's a concern of mine. I think it's great to raise the fees. I mean, why not? So we can get more manpower, and we can build better trials and signage and all that but at the same time, if you (increase) the fee then there's the concern that people will go somewhere else and (trample) those places."
Visit BLM.gov.
Contact Jan Hogan at jhogan@reviewjournal.com or 702-387-2949.
How to comment
Use comment cards at the the Red Rock Canyon Visitor Center or email BLM_NV_Redrock_Bplan@blm.gov.
State Highway 159, Las Vegas, NV 89161