More customers seek Halloween costumes at thrift stores
October 6, 2017 - 8:18 am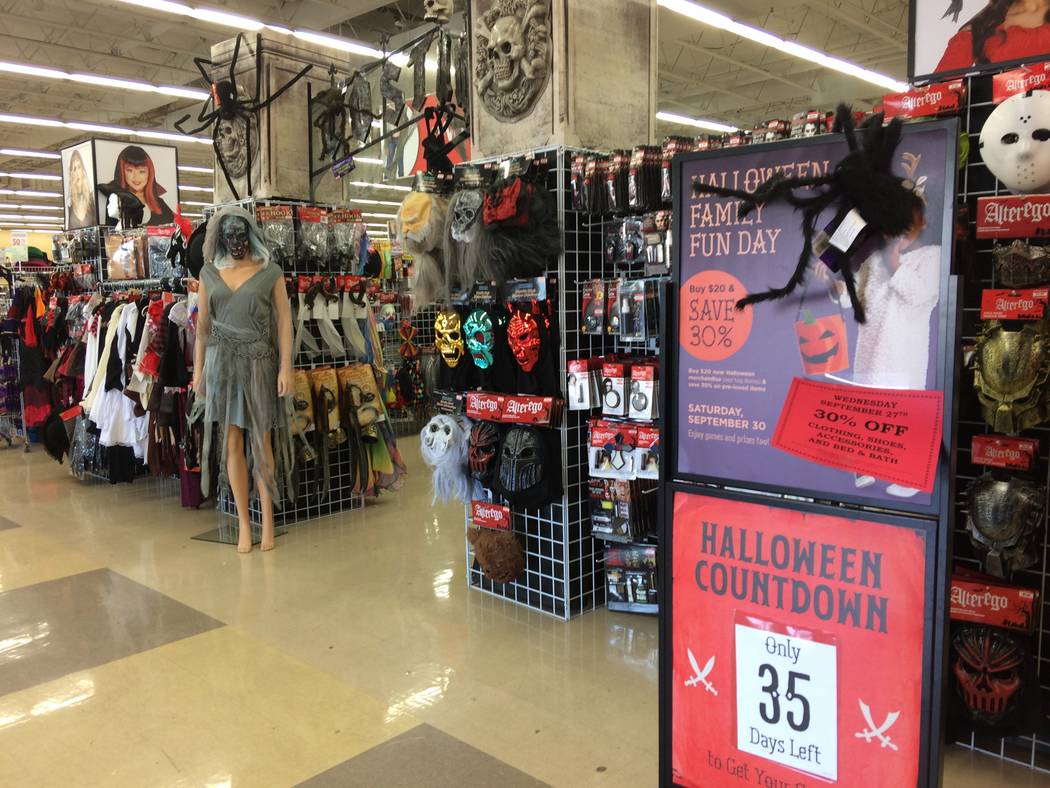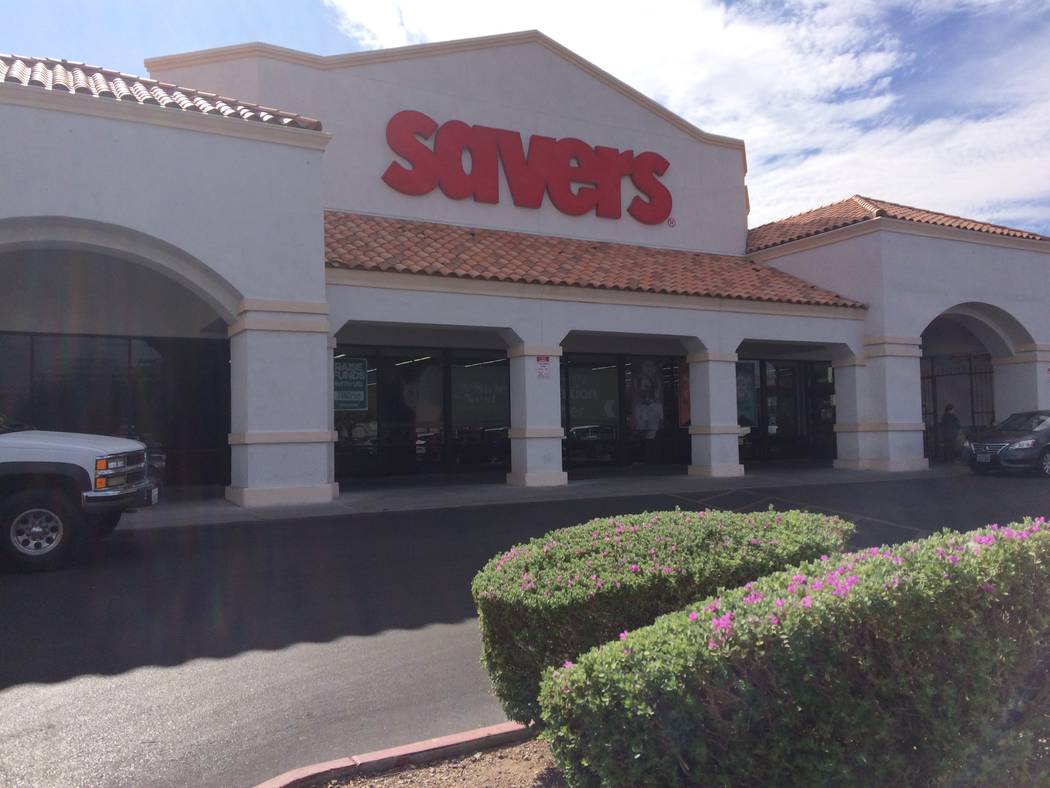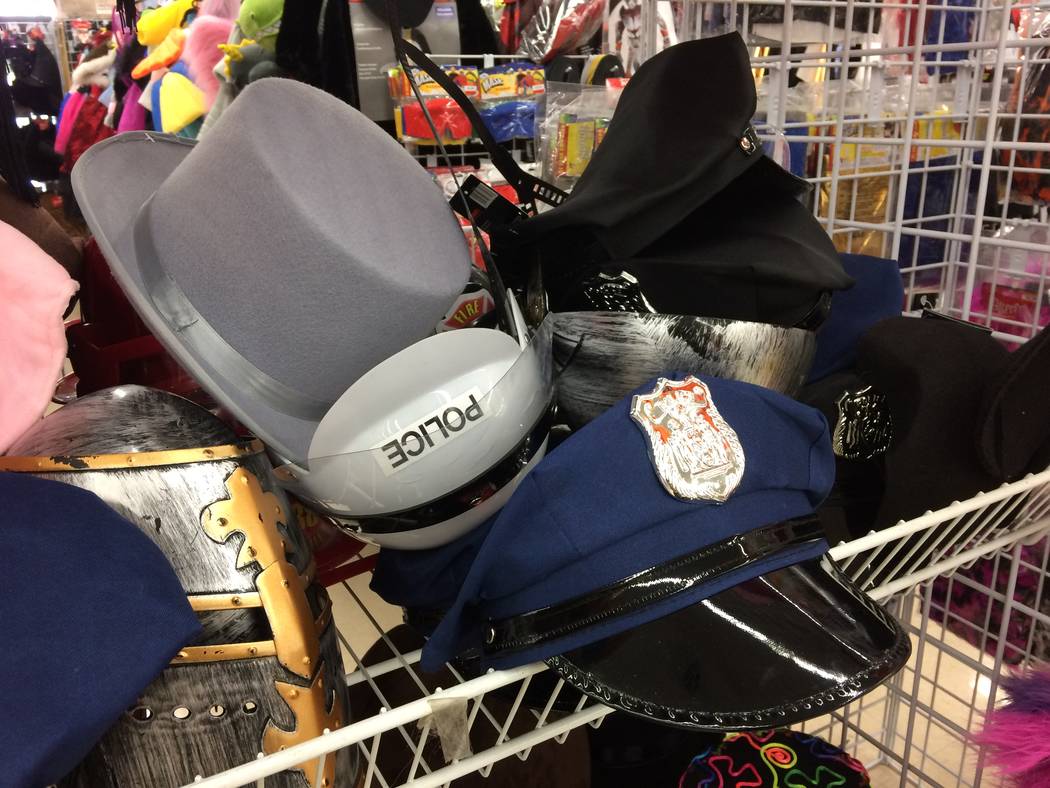 Does your inner child want to rock out this Halloween in a great costume, but your budget says no? More people are turning to thrift stores for their outfits.
Sheryl Salvadore, a south Summerlin resident, was at Goodwill, 9385 W. Flamingo Road, in mid-September. She had her 1-year-old boy with her and has two other children, ages 10 and 13. She said she planned to buy costumes at the thrift store as the holiday got closer.
"I think it's stupid to buy new costumes," Salvadore said. "They're just going to wear them for a couple hours and then they grow out of it by next year. … You have to keep in mind that it's random, what (thrift stores) will have. It's not like you're going to come in and find what (you'd planned)."
Fellow shopper Jan Johnson, of Southern Highlands, said she dresses up every Halloween to pass out candy. Past years have seen her as the Cat in the Hat, a witch and a clown, the costumes all pulled together at a thrift store.
"If you look hard enough, you can find fairly new merchandise for a fraction of what you'd pay in a store," Johnson said. "Plus, here there's no sales tax."
According to a poll by the National Retail Federation, money spent on Halloween will reach roughly $9.1 billion in the United States this year. Of that, the federation said, $3.4 billion will go toward a costume. Two-thirds of Americans plan to maximize their Halloween budgets by shopping at thrift stores, the federation added.
Sean Corbett, vice president of marketing for Goodwill Southern Nevada, said most of the store's shoppers want to build do-it-yourself costumes.
"They will typically either have a costume in mind … or they look for (what's on hand) for inspiration," he said. "For example, a used prom dress could be turned into a zombie prom queen."
Millennials were seen as the most likely to go the DIY route at a thrift store, the poll found. Social media has been a driving factor in the growth of DIY Halloween costumes. People share outfits on sites such as Facebook, Instagram and Pinterest.
"It is kind of like a silent competition among friends to outdo one another," Corbett said.
Jackie Reed, manager Goodwill's store at 9385 W. Flamingo Road, showed off costumes made from assembling various items off the racks. One featured a leopard-print top with cat whiskers. Another was a sparkling dress with a mask attached.
As for its supply of ready-made costumes, a rack held ones that had been donated. Reed found one, a railroad engineer outfit for a toddler, in its original packaging.
"I just ordered this exact same thing for my grandson on Amazon: $25," Reed said. "Here, it's $7.99. Can you believe that? It's for his birthday party. He wanted it to be a conductor for a Thomas the Train Engine (theme)."
Ed Berkle is the manager of the Savers store on the fringe of Sun City Summerlin. A company called Alter-Ego provides Savers with new costumes, but a good many shoppers, he said, opt for making their own.
"We get regular things all year long that people make costumes from, like wedding dresses," Berkle said. "They'll put fake blood on it or tear it up, drive over it with their car to make it look beat-up for a zombie thing."
Graduation caps and gowns were another favorite, as were uniform-type clothes or anything distinctive.
Not sure how to pull together a DIY Halloween outfit? Savers has two custom consultants to help.
"They actually approach customers and say, 'Hey, can I help you figure out what you're going to be this year for Halloween?'" Berkle said. "Or somebody will have a picture and we can say, 'Yes, we can help you work through this.'"
Savers employees put on a costume runway show at 3 p.m. Thursdays during the Halloween season — another way to spark customizing ideas.
Be prepared to open your door to trick-or-treaters claiming, "Winter is coming," as 41 percent of respondents to the National Retail Federation poll said "Game of Thrones" likely will inspire outfit choices. For the younger crowd, movies such as "Wonder Woman," "Star Wars" and "Despicable Me 3" were cited as constume influences. More than 50 percent predicted President Donald Trump will dominate as the most-seen theme.
Contact Jan Hogan at jhogan@reviewjournal.com or 702-387-2949.
By the numbers
Americans are expected to spend roughly $9.1 billion on Halloween this year:
$2.7 billion to buy candy
$2.7 billion for decorations
$410 million for Halloween-themed greeting cards
$3.4 billion on costumes
Source: National Retail Federation