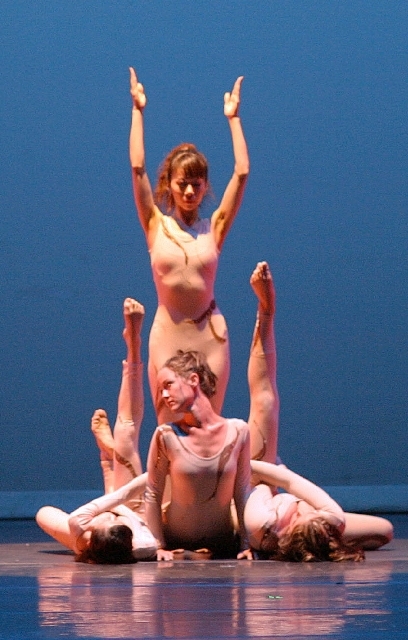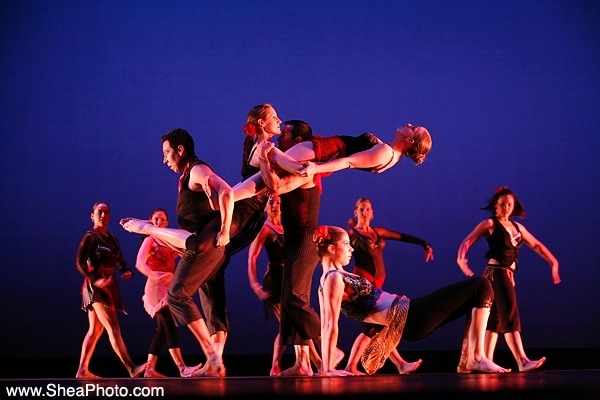 Summerlin will once again host eclectic dance moves when the Las Vegas Dance in the Desert Festival arrives July 28-29 at Summerlin Library Performing Arts Center.
This is not your mama's staid moves recycled. Rather, said festival director Kelly Roth, it's a chance for troupes to try something new and innovative, pushing the boundaries of what's considered dance. Troupes will also learn from one another, he said.
"We're not the Strip. This is not commercial dance," he said. "The idea on the Strip is that nothing is going to offend the audience or challenge the audience aesthetically or intellectually too much. We let (the troupes) do what they want to do and generate new energy."
More than 100 dancers are set to perform in 45 numbers. Attendees can expect different combinations such as solo acts and whole companies — as many as 10 dancers — on stage. To keep things fresh, the festival will be broken into three shows, each about two hours long.
"Each show will be unique. So, nobody has to sit though 45 numbers nonstop," Roth quipped.
A company from South Korea will offer more traditional Korean national dance, and the other troupes will be doing modern dance. It is not the first time the festival has involved a dance company from another country. About 15 years ago, a Russian group was included. About three years ago, a different South Korean company joined in.
Roth said that within modern dance, there can be 100 approaches, so the festival will offer a variety, using established choreographers as well as emerging ones. Contrasting works will be used throughout the program to keep things interesting, he said.
Diane McNeal Hunt has been a dancer since the late 1980s and has performed with Roth. Now a choreographer in Phoenix, she said a festival held in the off season is a wonderful way to explore new works. This is her third time participating in Las Vegas Dance in the Desert. Her three dancers — Amber Robins, Katie McDowell and Scott Bodily — are slated to perform modern dance pieces stemming from societal issues of the day.
Hunt's EVEVATE DanceWorks troupe was formed to do work in the off season and tour and travel.
She said she appreciated the chance to connect with other artists and see what other groups are doing, especially artists from around the nation.
Her three works include "Prayer for Piece," created in response to the turmoil in the world. She said that, as an artist, she felt responsible for bringing something hopeful and positive to audiences. One of her works, "Climb for Hope," was inspired from the inner strength that people turn to no matter what is happening in the world.
The third work is "Cry," a solo for her male dancer, which she described as tapping into a raw place when people are always striving, always trying, as they aspire to become more than they are. All three are physical, intense and driven pieces, she said.
The festival was at the College of Southern Nevada for its first 13 years but moved to Summerlin three years ago due to a partnership with the Las Vegas-Clark County Library District.
While audiences can thrill in the on-stage moves, the festival will also offer something for the dancers: master classes and networking.
"Anything that keeps going for 19 years in the arts is a triumph," Roth said. "… In an age when interpersonal connection happens online, we still have something that's an art form making impressions through live performance. You just can't get that from a YouTube video."
The Dance in the Desert Festival is set for 7 p.m. July 28 and 2 and 7 p.m. July 29 at the Summerlin Library Performing Arts Center, 1771 Inner Circle Drive. It's free and open to the public. Call 702-507-3863 or visit newdancefoundation.org.
Contact Jan Hogan at jhogan@reviewjournal.com or 702-387-2949.
Piece of history
Martha Graham, referred to as the mother of modern dance, choreographed nearly 200 works and performed until she was in her 70s. Her style became known as the Graham technique, which influenced American dance and still taught worldwide. She was born in 1894 and died in 1991.
Source: www.young-dancers.org
1771 Inner Circle Drive