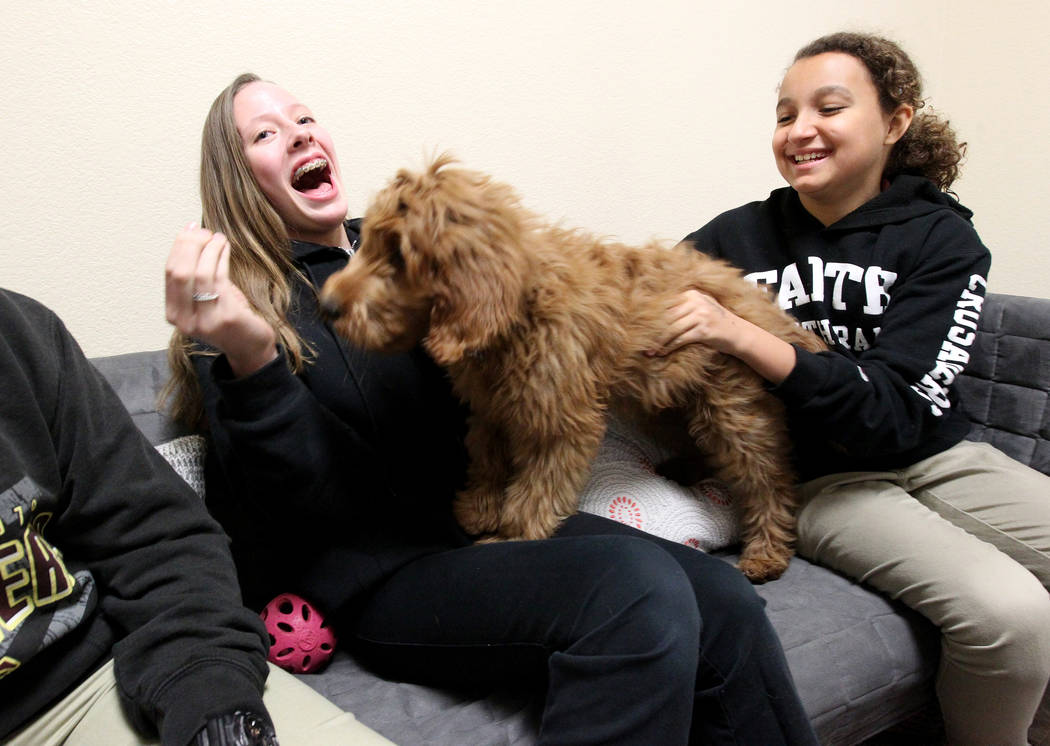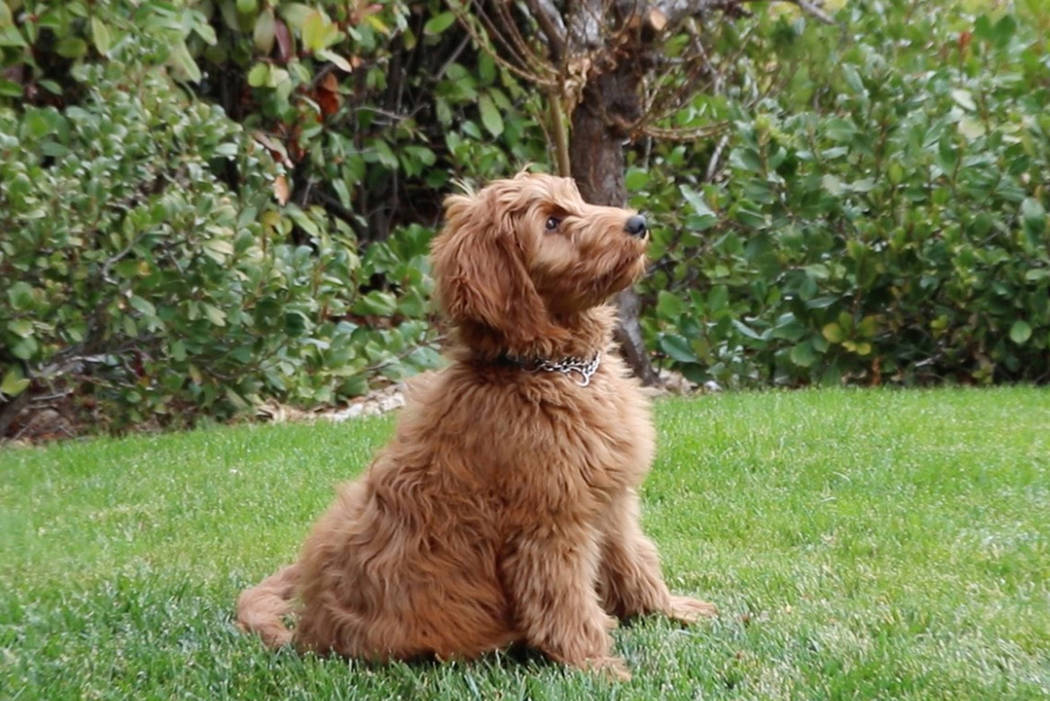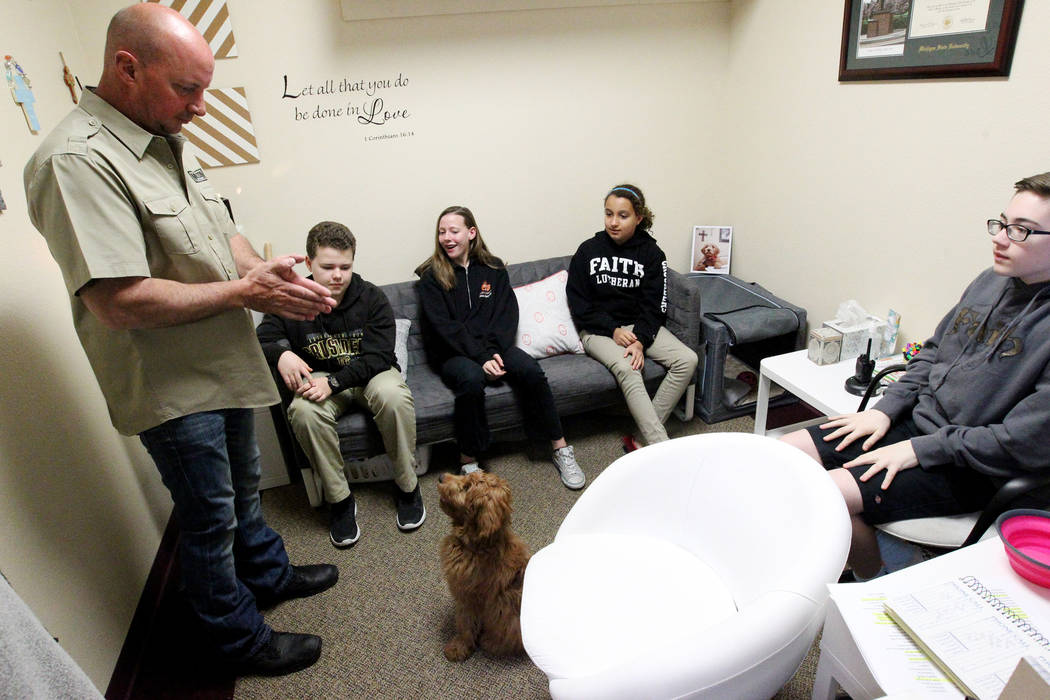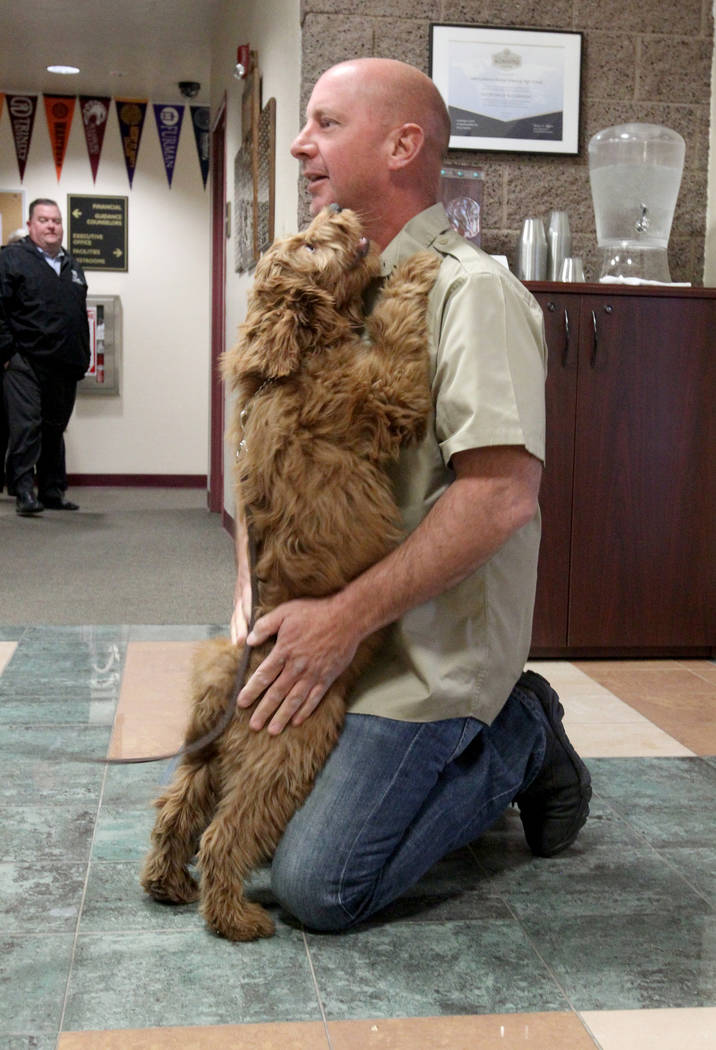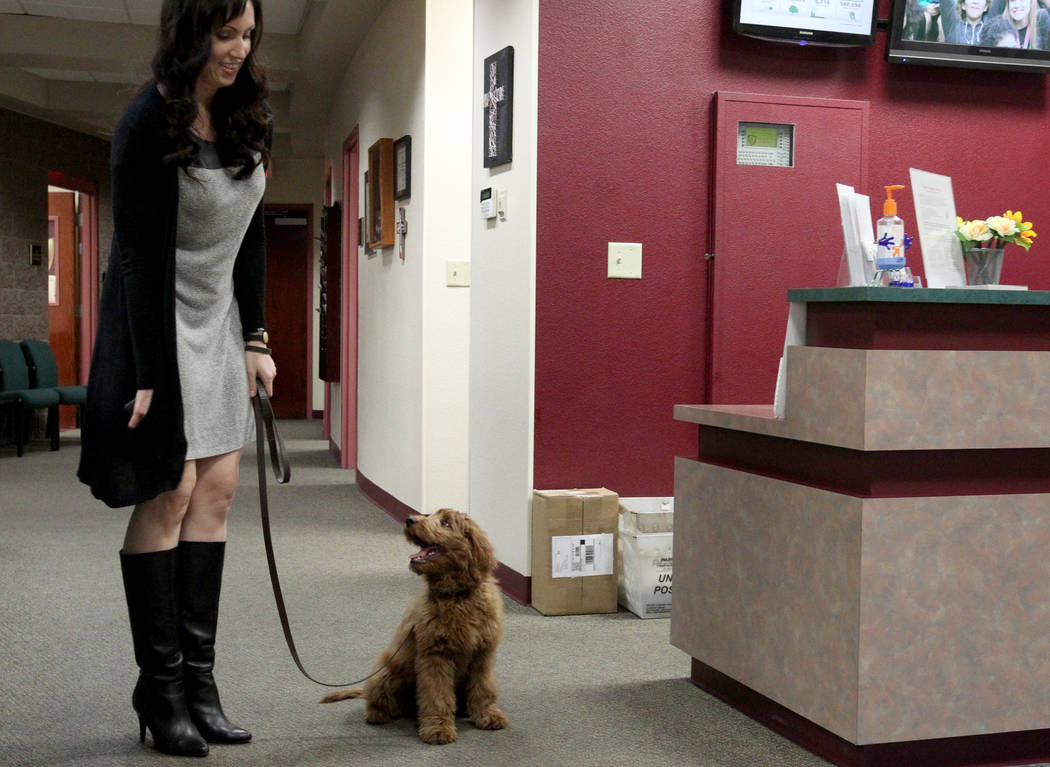 Esther is the most popular girl in school. With her golden curly hair, and her loving personality, everyone wants to be around her.
The 15-week-old goldendoodle is training to become a full-time therapy dog on the school's campus. This school year, she's only part time, but she's already making a difference.
"Just that handful of hours per week you can feel her presence on campus," middle school Director of Guidance Courtney Burns said. "Faculty light up, kids light up; people are just drawn to her."
Faith Lutheran staffers say they have been dreaming of having a therapy dog on campus for a while. Following the Oct. 1 shooting, in which two students were wounded, 12 dogs were brought onto campus. The dogs spent the entire school day on campus, and afterward the benefits were clear.
"We wanted a dog that was going to be a part of the Faith family, that our students were going to know," Burns said. "(Esther is) obviously a little ball of joy on a good day, and then on hard days she'll be there when she's needed."
Because Esther is still young, her training focuses on obedience. She's learning simple commands such as sit, stay, lie down and wait, and learning how to interact with people. Esther's trainer, Brad Norton, said one of the key components of her training is getting her out into the world.
"A therapy dog is designed to help the world, and to create comfort for others," Norton said.
At home, Esther's owner, Burns, spends about 10-15 minutes with her in one or two sessions a day, teaching her basic commands. Outside of that, Esther just gets to be a dog.
Once trained, Esther will be shuttled among six counselors and various programs and classrooms at Faith Lutheran. Esther will have a set work schedule and responsibilities, Burns said.
"She is growing up on our campus, as opposed to arriving as a fully trained working dog," Burns said.
"At Faith we believe that all of us have been called into the ministry here, and into the jobs that we do, and I believe that Esther is no different," Burns said.
Contact Rochelle Richards at rrichards@reviewjournal.com or 702-224-5505. Follow @RoRichards24 on Twitter.