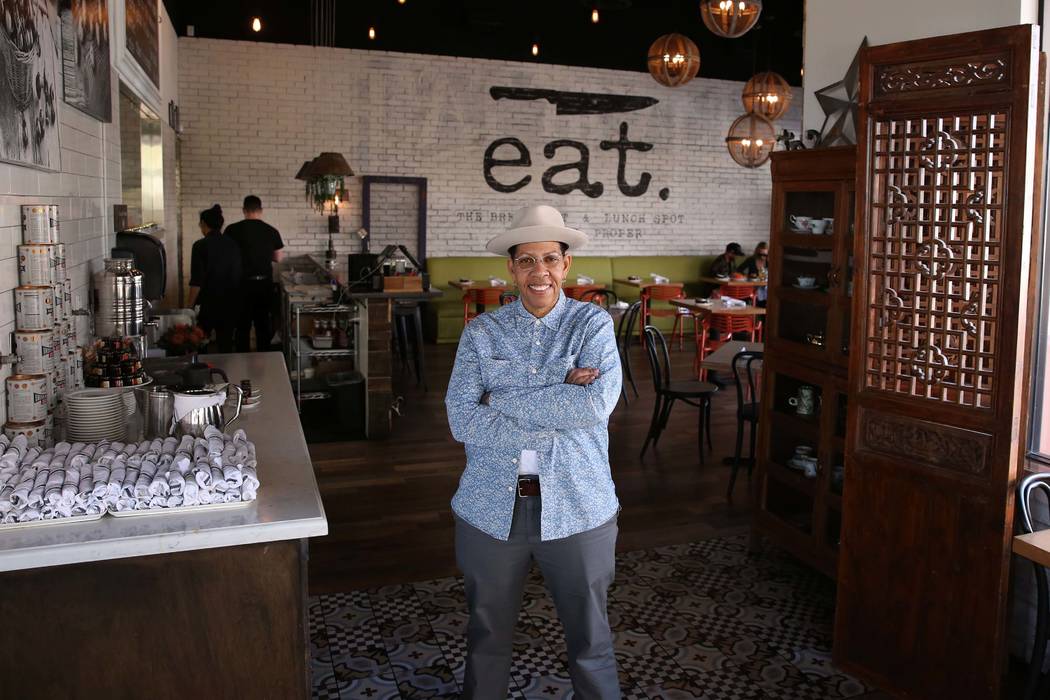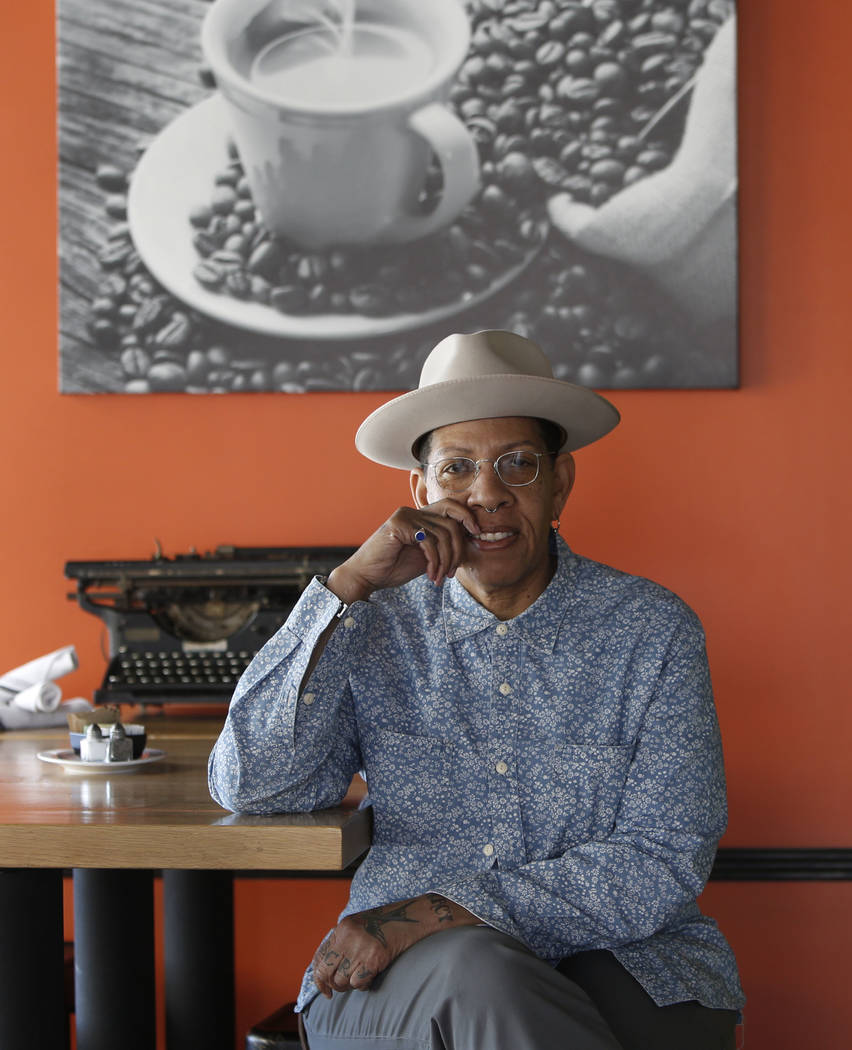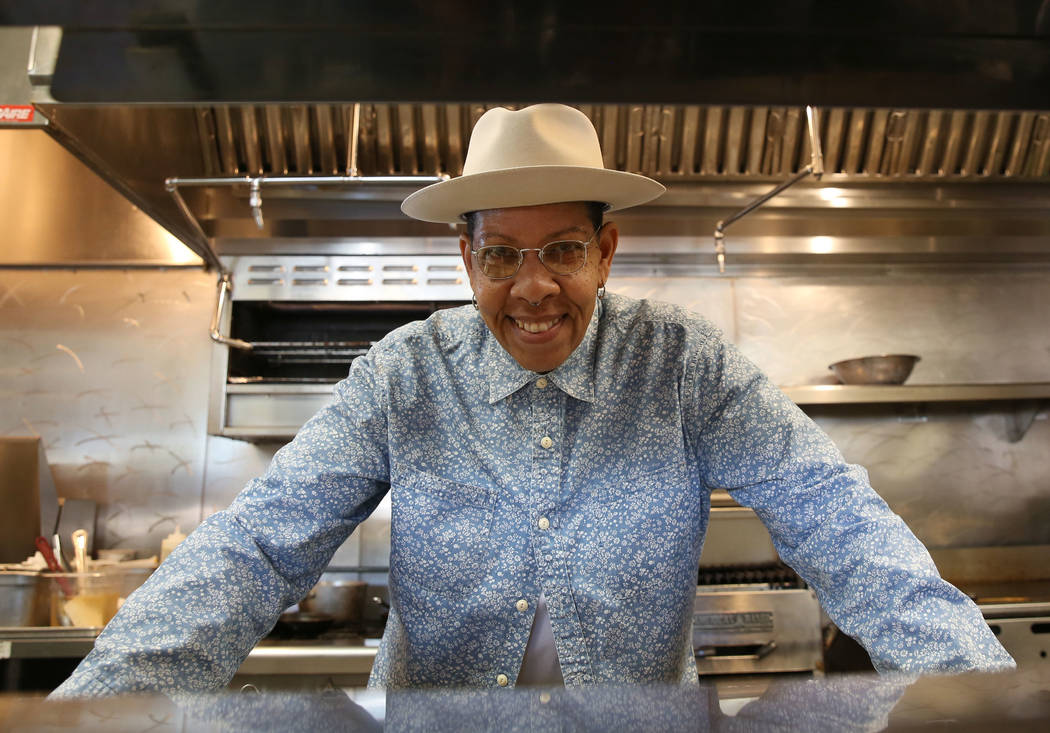 Scrawled above the gleaming, stainless-steel kitchen in chalkboard-like print, "authenticity" and "integrity" are the first two words Eat Summerlin patrons see.
The words, along with phrases "be kind," "do better" and "do you," are part of owner Natalie Young's daily vernacular. There's a reason the words resonate with Young: She has recovered after her life hit rock bottom nearly two decades ago, when she was fired amid a crippling cocaine addiction.
Young, 53, opened Eat Summerlin in June; she also owns Eat in downtown Las Vegas and Chow, a catering and events space that's also downtown.
"I feel like I'm really blessed that I get to have the opportunities that I've had," Young said.
'Rock bottom'
The Natalie Young of 17 years ago, fresh off being fired from a top restaurant in Telluride, Colorado, never would have thought it possible.
"I just kind of hit rock bottom," she said. "I was more interested in getting drugs than going to work."
Being fired was a life-saving wake-up call, Young said, after cocaine addiction had gripped her for the better part of 15 years. She couldn't manipulate or cry her way back into the job.
"I woke up the next day, when I actually lost the job, and I thought, 'I'm going to die if I don't get out,'" she said.
With help from friends, Young got a job with a limousine service for a few weeks. It was enough for her to save money and head to Las Vegas for a two-month stint in rehab, followed by a four-year stretch at a sober-living house.
"For me … once I start, I can't stop, no matter what it is," Young said. "So if it's alcohol, and I have a few drinks, or a few shots, then I want to go get coke. I'll do anything if I start, so I just don't start; I stay stopped. For 17 years, it's worked."
When that part of her life stopped, another flourished.
Discipline
Young spent her first seven years in Las Vegas working at the Eiffel Tower Restaurant at Paris Las Vegas. The self-taught chef picked up on classic French cooking techniques.
She also learned discipline, she said, and went from being the restaurant's first female broiler cook to a sous-chef a year after she became sober.
Young also learned business skills.
"Without them, I wouldn't be able to do what I do today," she said.
After several years working at other restaurants with mixed results — "Without those bad experiences, I wouldn't know what to look out for," Young said — she caught a break.
Young received a $225,000 loan from Zappos CEO Tony Hsieh to open Eat in 2012 as part of the Hsieh's $350 million investment in the Downtown Project.
Young designed everything in her restaurant, including the chairs, light fixtures and menu.
She struggled financially for months after opening and borrowed money from friends to get by, she said. But a little more than a year later, with business booming, she paid back Hsieh.
Roger Thomas, a close friend and the executive vice president of Wynn Design & Development, praised Young's authenticity.
"What you see is what you get with Natalie, and we all love it," he said.
Contact Natalie Bruzda at nbruzda@reviewjournal.com or 702-477-3897. Follow @NatalieBruzda on Twitter.
Where to go
Eat Summerlin, 1910 Village Center Circle
Eat, 707 E. Carson Ave.
Chow, 1020 Fremont St.