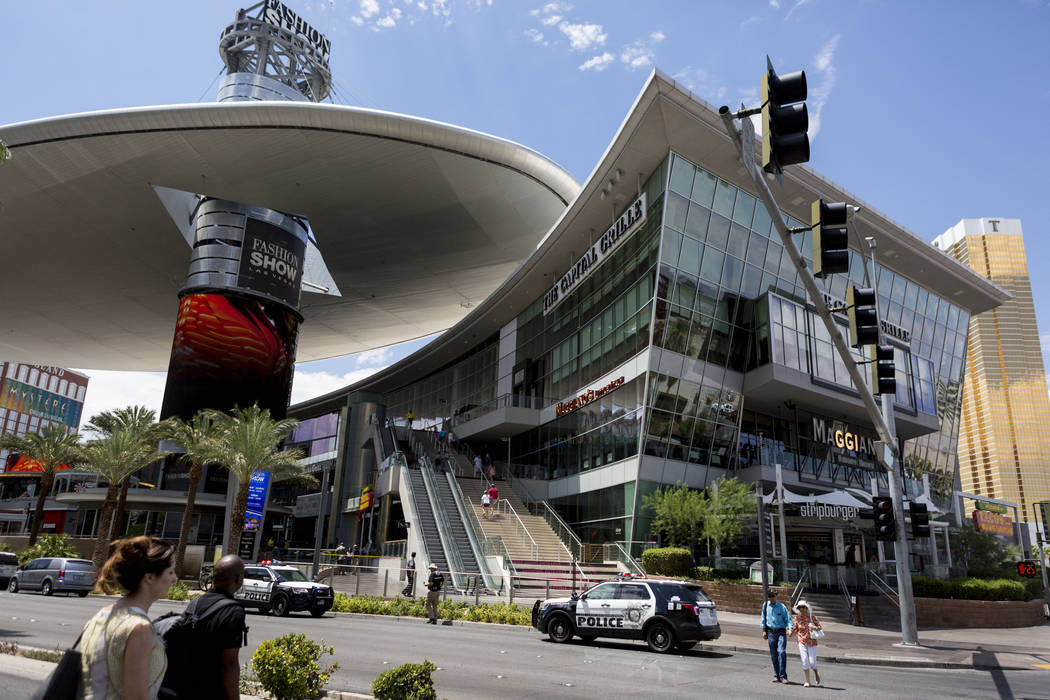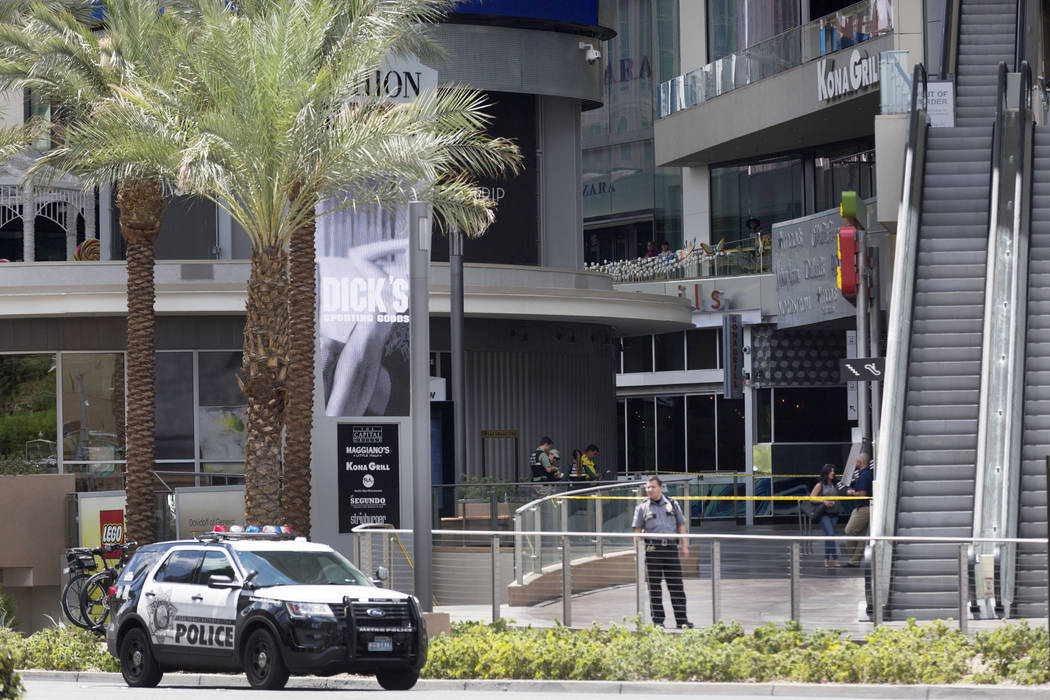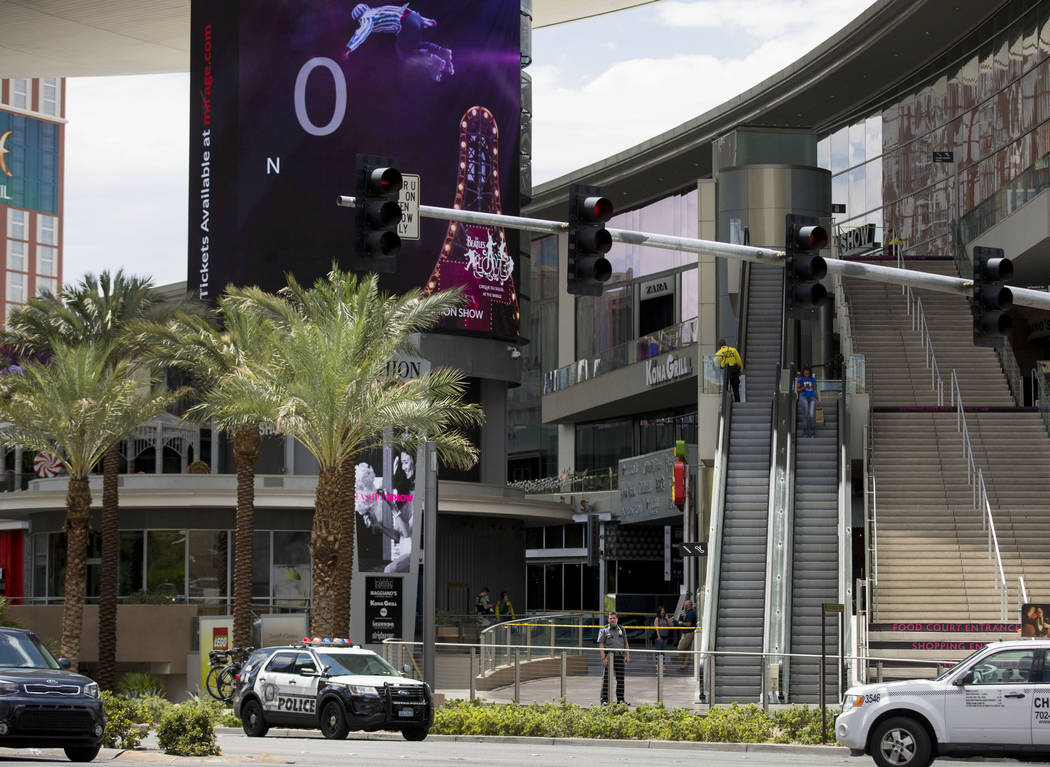 The Clark County coroner's office identified the Las Vegas man who jumped to his death from the third floor of the Fashion Show mall on Monday.
Shawn Anthony Santos, 33, died 11:56 a.m. of multiple blunt-force injuries to the head and neck, the coroner's office said. The death was determined a suicide.
Fashion Show mall security officers contacted the Metropolitan Police Department just before noon Monday to report a man had jumped from the third floor of the mall at 3200 Las Vegas Blvd South.
Contact Bianca Cseke at bcseke@reviewjournal.com or 702-383-0381. Follow @biancacseke1 on Twitter.
Warning signs of suicide
Signs of suicide can include changes in conversation, behavior and mood, according to the American Association of Suicidology. If a person talks about being a burden to others and feeling trapped; if a person starts acting recklessly or withdrawing from friends, family and activities; if a person starts experiencing rage, anxiety, or a loss of interest — among other factors — reach out to the person or seek help.
For more information, visit www.suicidology.org/resources/warning-signs. The National Suicide Prevention Lifeline, 1-800-273-TALK (8255), provides access to trained telephone counselors, 24 hours a day, seven days a week.
36.126865, -115.168847