Thousands attend service for Las Vegas officer killed in Strip shooting
October 5, 2017 - 6:46 pm
Updated October 5, 2017 - 9:46 pm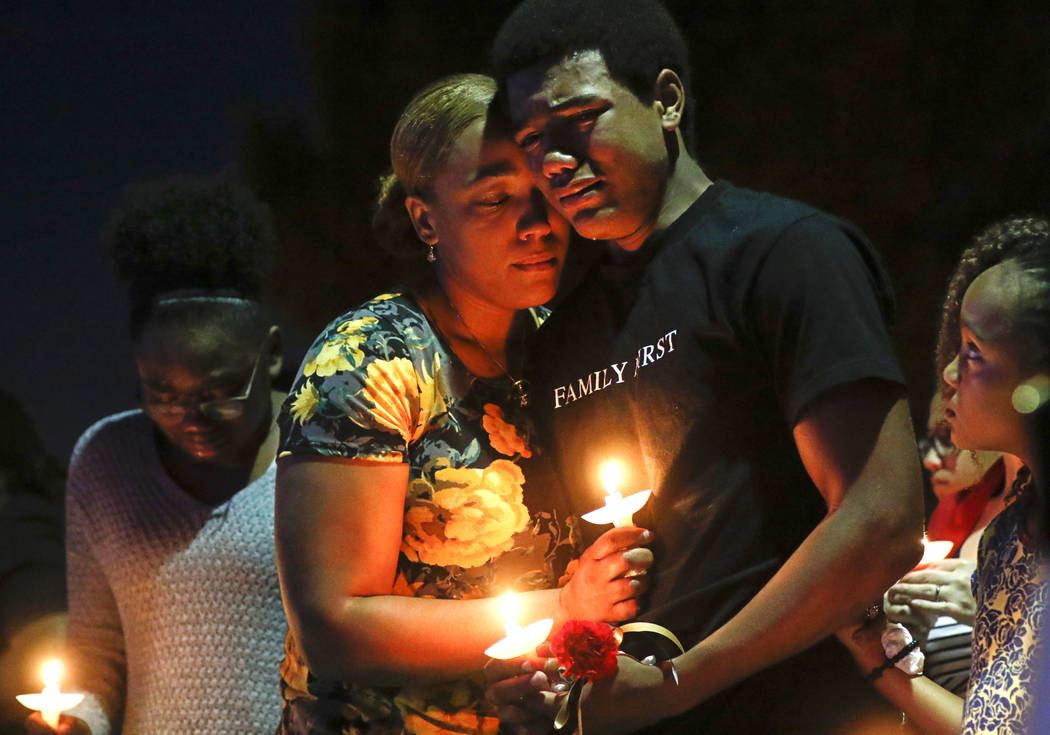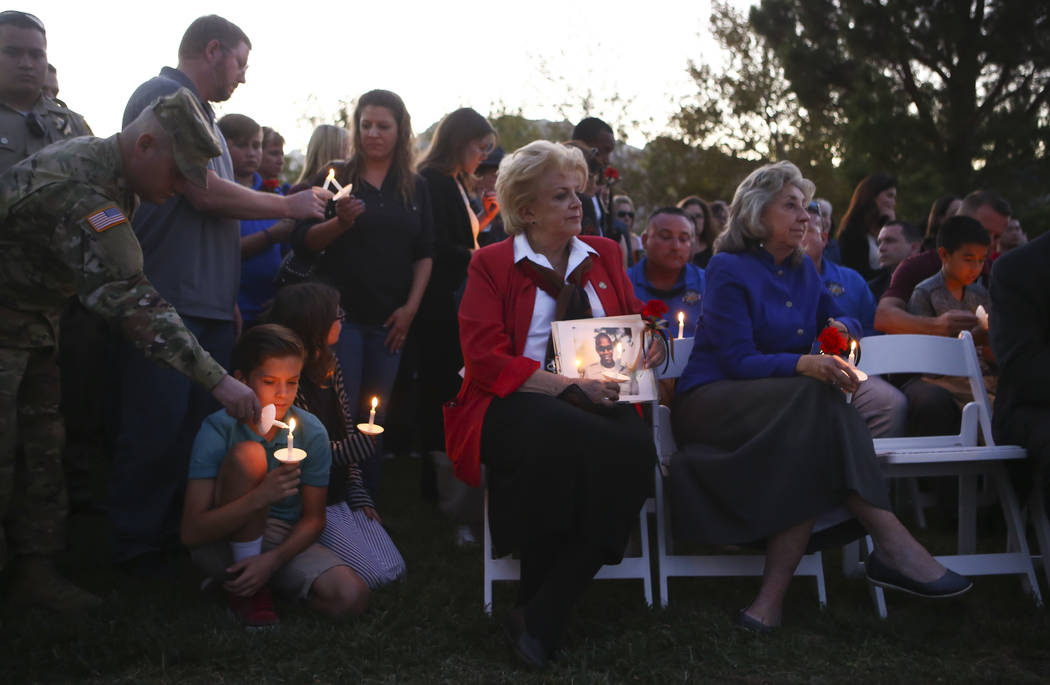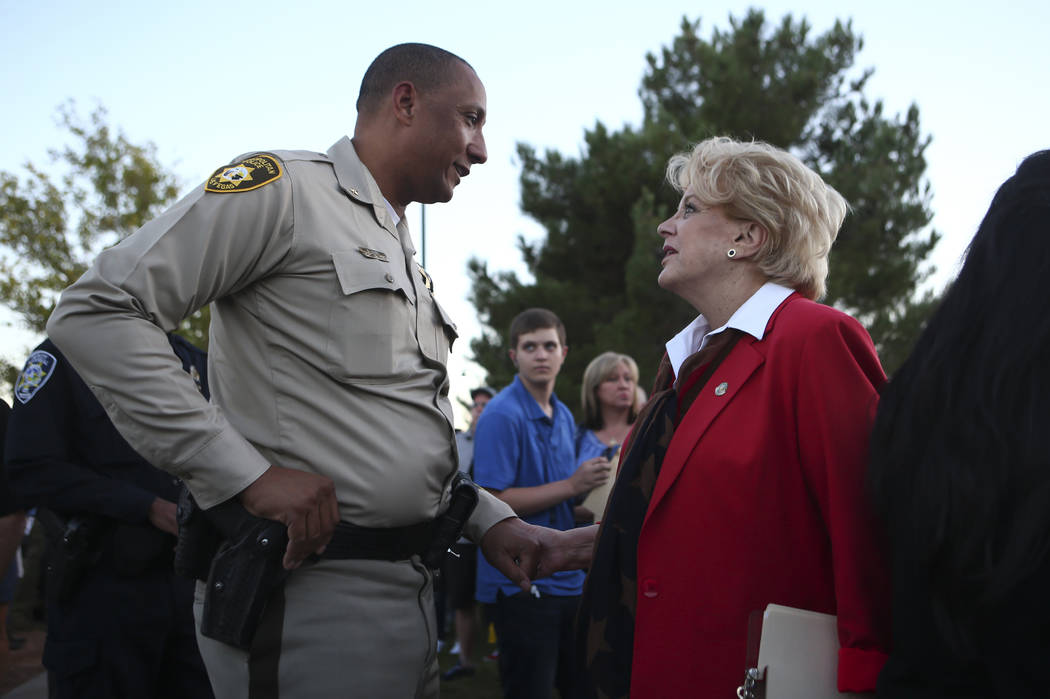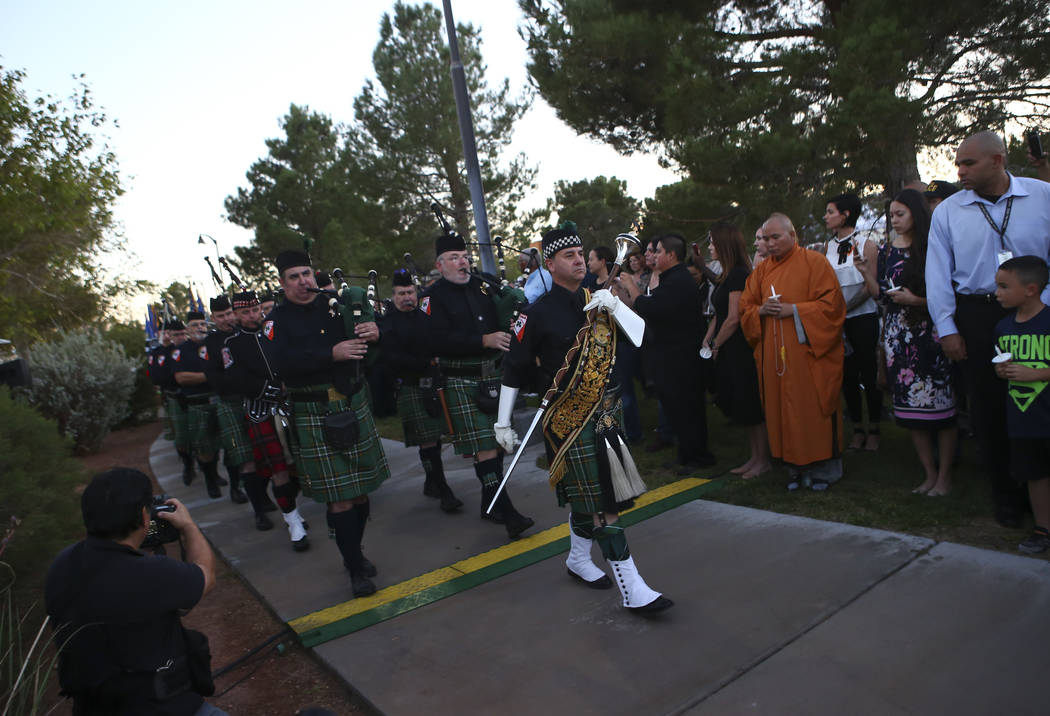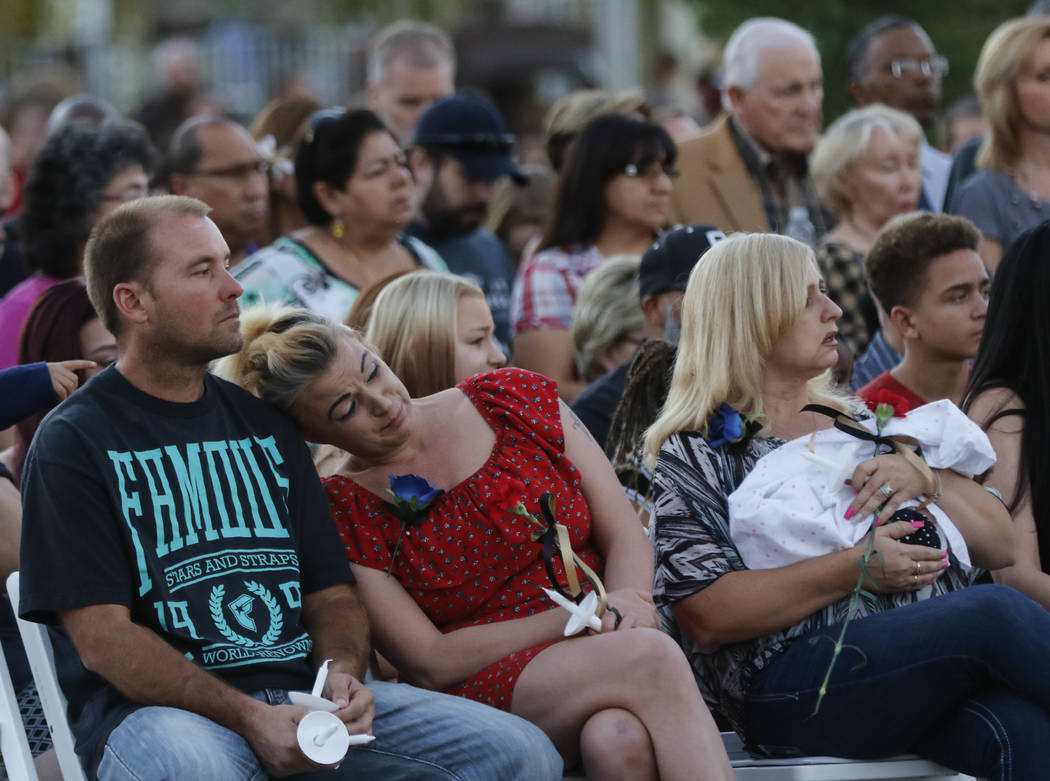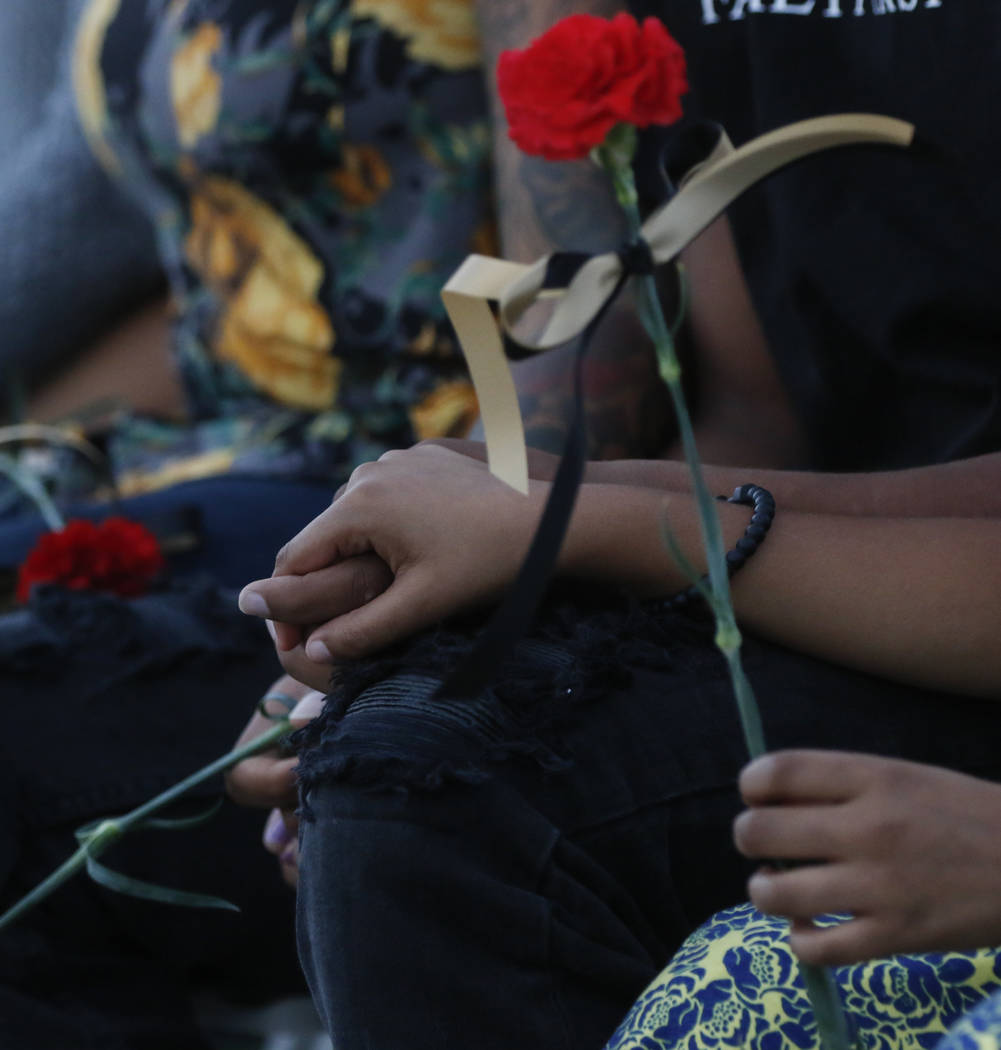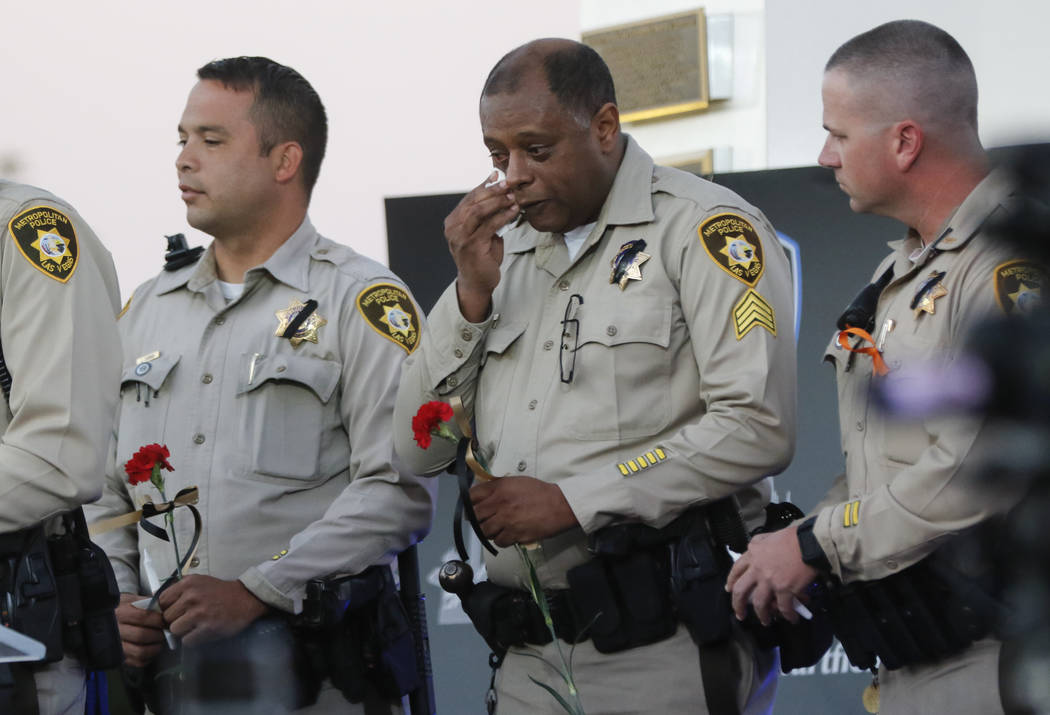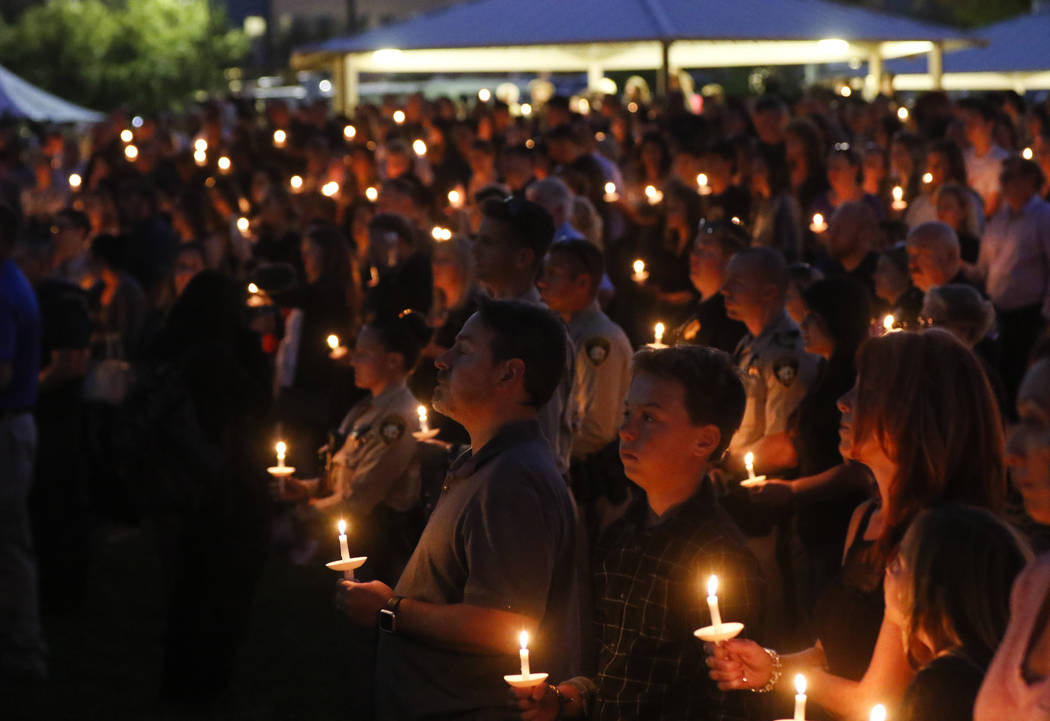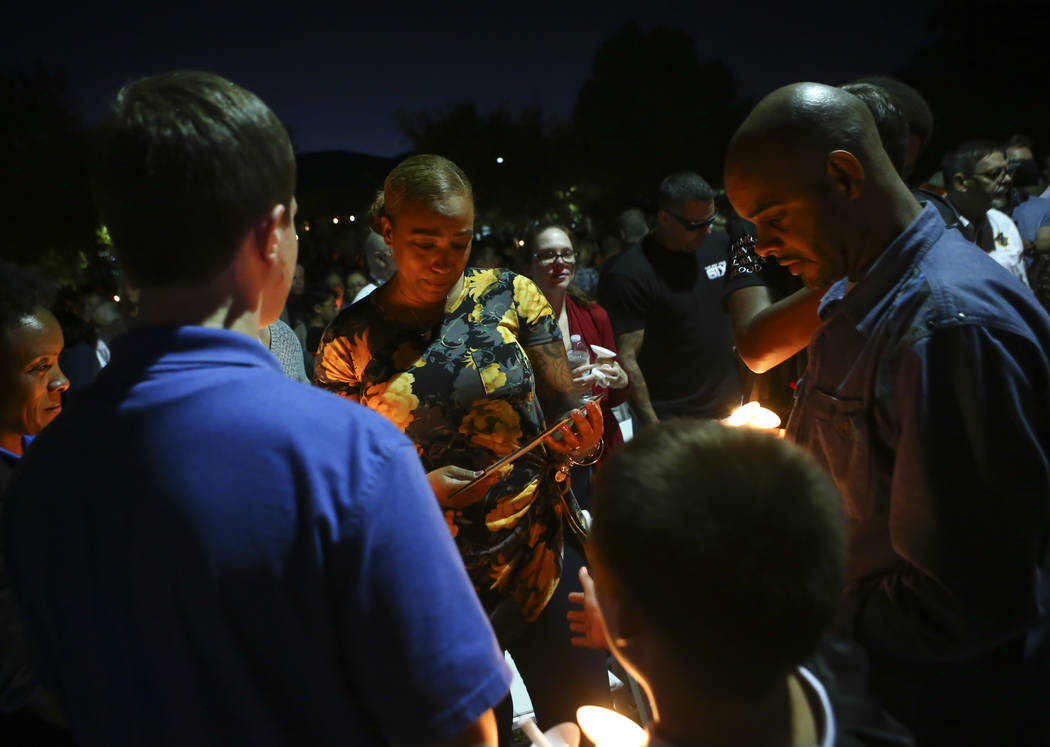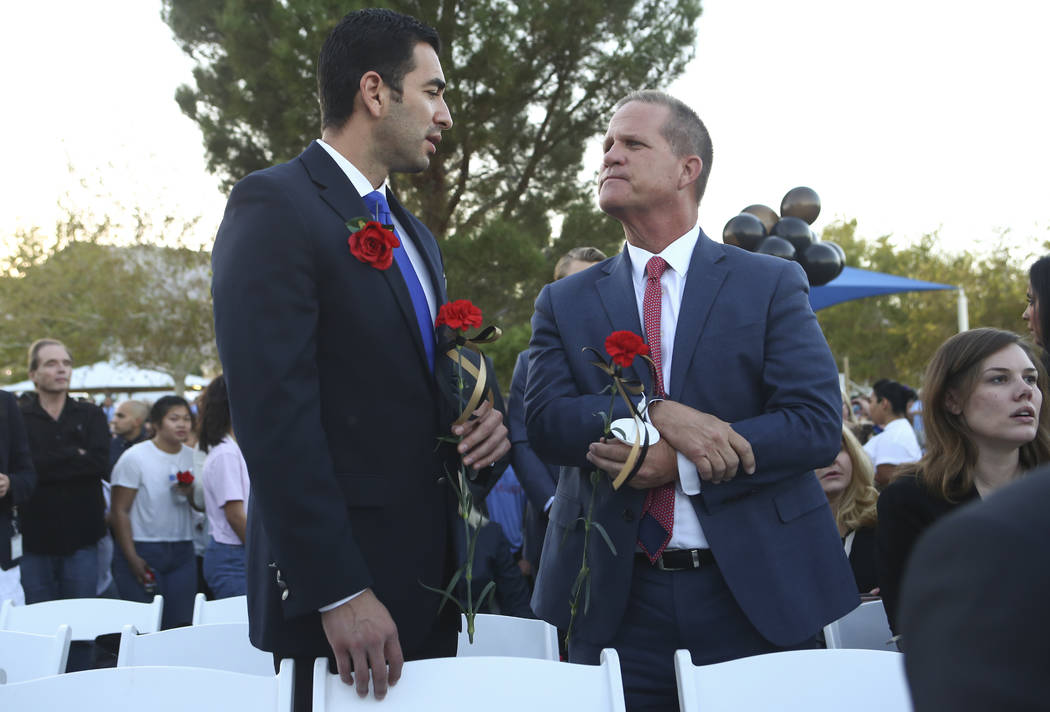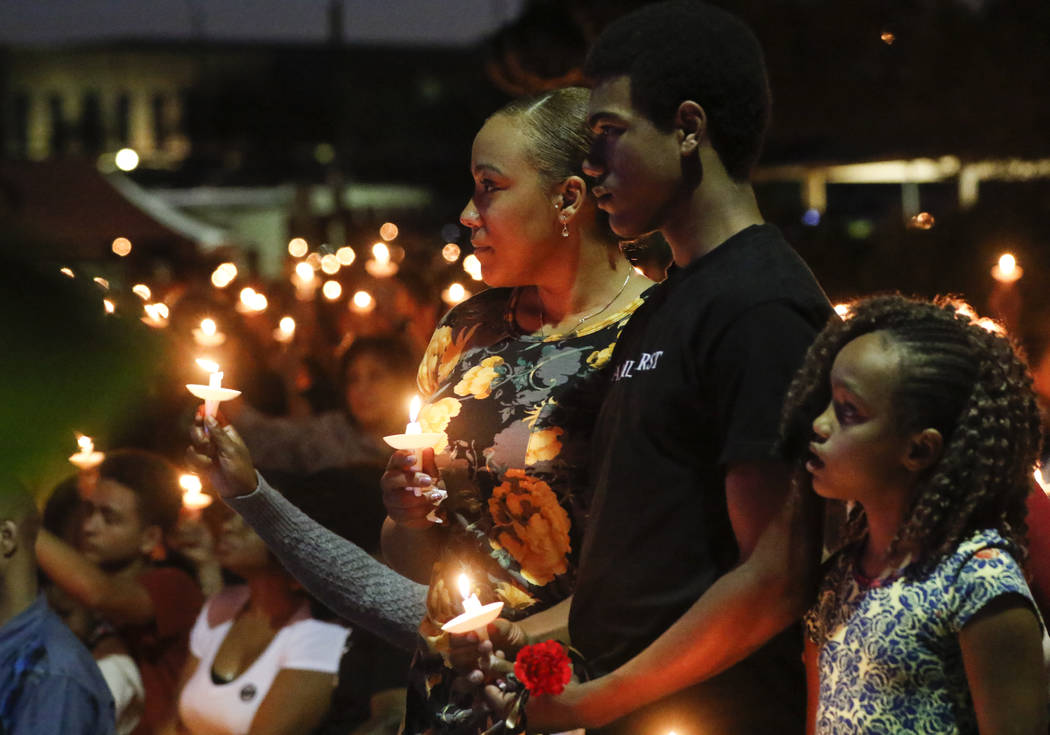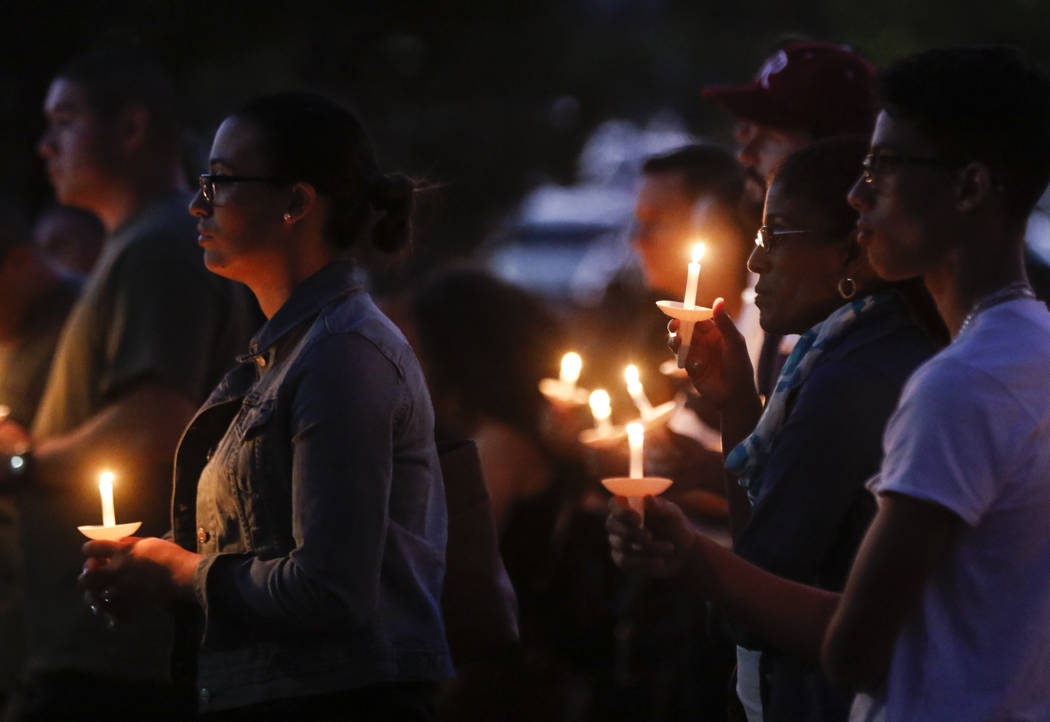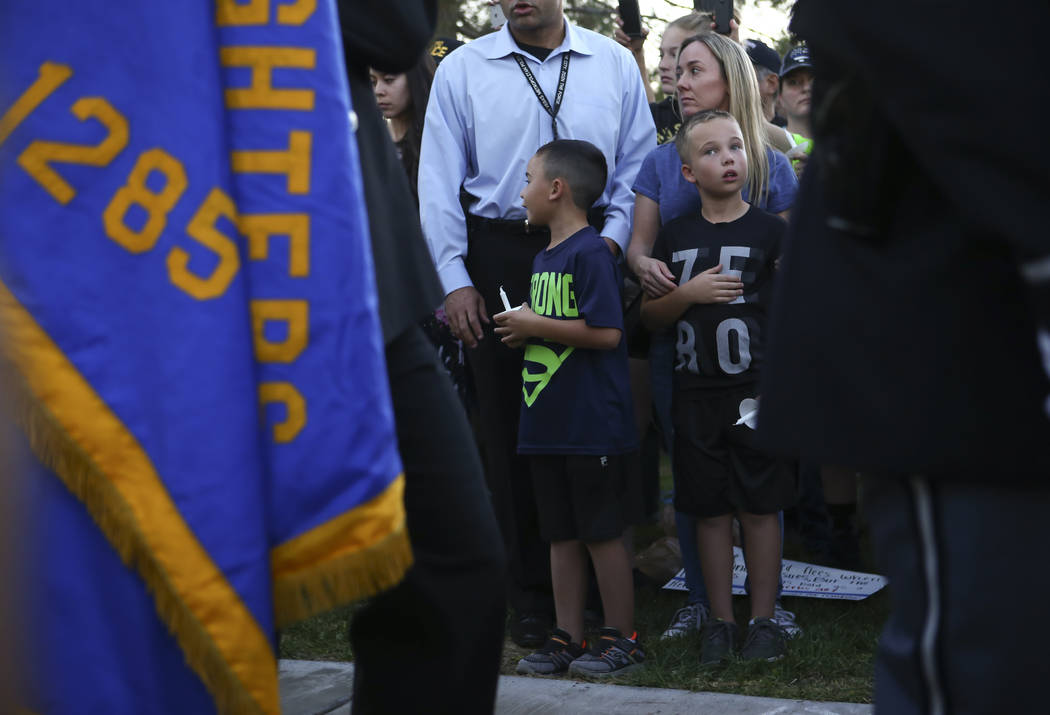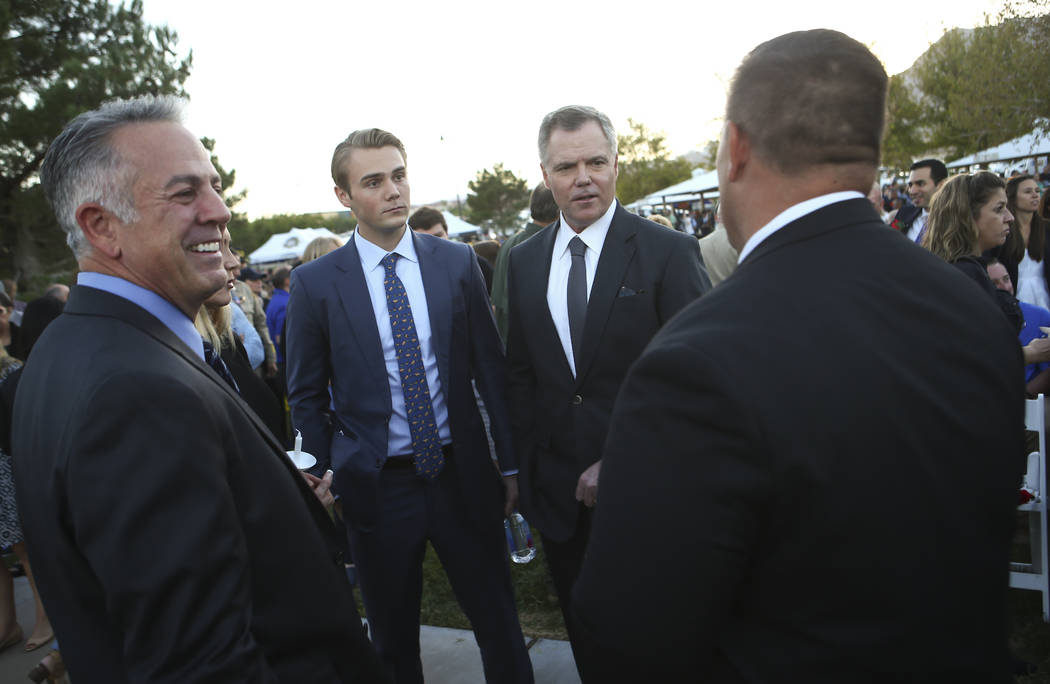 As sunlight faded on Police Memorial Park and a full moon rose over the valley, thousands raised candles for Las Vegas police officer Charleston Hartfield, who was killed in the mass shooting on the Strip.
One-by-one, uniformed officers approached a makeshift stage — lighted blue and red — under the silver flames of the Southern Nevada Law Enforcement Memorial and spoke of the 34-year-old man, known as Charles, Chuck and "ChuckyHart," who dedicated his life to service.
"Charlie Hartfield was the greatest American I have ever known," Sgt. Ryan Fryman told the crowd, calling his friend of 10 years "Captain America."
As they stepped off the stage, the officers hugged each other and wiped tears with tan sleeves.
"I wonder how he would react if he were here to see all of this, all these people here for him," said officer Lucas Abbott.
At 6 feet 4 inches, Hartfield carried an imposing presence and instilled hard work in others by example, yet he also brought joy to his friends, family and those he encountered, Fryman later said.
"He was the type of guy you want in this job," Fryman told the Las Vegas Review-Journal. "He's the guy you root for."
Abbott called Hartfield a "warrior" who was passionate about his work and family.
Hartfield was a married father of a son and daughter, and a recently published author of a memoir about life on the force titled "Memoirs of a Public Servant."
He coached football, worked as a youth counselor and served as a sergeant 1st class in the Nevada Army National Guard, assigned to the 100th Quartermaster Company, based in Las Vegas.
Clark County Sheriff Joe Lombardo; Las Vegas Mayor Carolyn Goodman; Clark County Commissioner Steve Sisolak; state Senate Majority Leader Aaron Ford, D-Las Vegas; U.S. Rep. Ruben Kihuen, D-Nev.; and Clark County District Attorney Steve Wolfson were among the numerous dignitaries who attended the service at 3250 Metro Academy Way.
In an interview after the service, Goodman called Hartfield a "very special, beautiful man" and said his death was a "tragic loss."
"I thought the turnout was incredible, out of respect and love and loss," she added. "We are together. We've always been together. This is a great community."
Many remained at the park to talk about Hartfield and the weekend's tragedy, even after the hourlong ceremony that included a moment of silence and a color guard. A parade of police vehicles rolled off the property as black and blue balloons drifted into the night sky.
Along with family and friends, Hartfield loved Las Vegas and music, "that country music" at the Harvest 91 festival, which he attended each year, Abbott said.
"One of the biggest tragedies in this whole thing is how he didn't have a fair chance to fight this guy," Abbott told the Review-Journal. "And he would have. He would have absolutely stormed that building. He would have fought that guy and saved as many people as he could. He's going to be missed forever. Every day."
Contact David Ferrara at dferrara@reviewjournal.com or 702-380-1039. Follow @randompoker on Twitter.