Warm, dry weather and high clouds to last through Friday
January 20, 2016 - 8:13 pm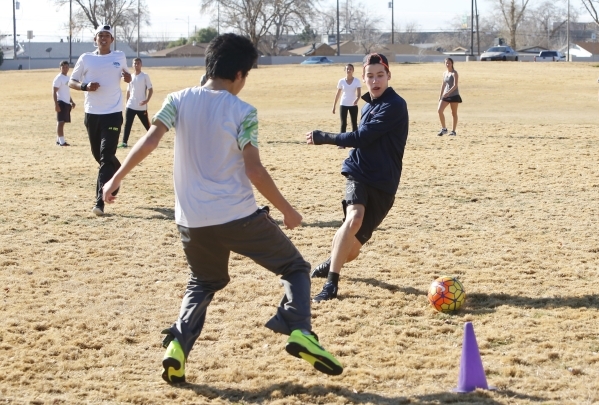 After a less-than-dry Tuesday, Las Vegas should see high clouds and no chance of rain through Saturday.
Wednesday's high temperature reached 62 degrees, which is slightly above the valley's normal high this time of year, 58 degrees.
The chances for more rain have evaporated, and meteorologist Jim Harrison said it will be dry through the end of the week.
Thursday should see a high temperature of 59 degrees; afternoon temperatures Friday and Saturday should peak in the low 60s. Low temperatures through Friday will be in the lower 40s, Harrison said.
The next significant chance of rain will come Saturday, when a "little storm" is expected to bring showers to the mountains and areas north of the valley.
Contact Christian Bertolaccini at 702-383-0381. Find him on Twitter: @bertolaccinic